These hand painted, hand crafted lights come in a collection of desirable colours, reflecting both period and current trends and styles. Robust and beautifully designed, these pendants and wall lights come in multiple styles, to suit many types of decor.
Inspiration & Advice
Pendant Lights Buying Guide
Pendant lights can make or break of your interior. We take a look at the various key considerations to make when choosing the right style of pendant light for your home.
Read Pendant Light Guide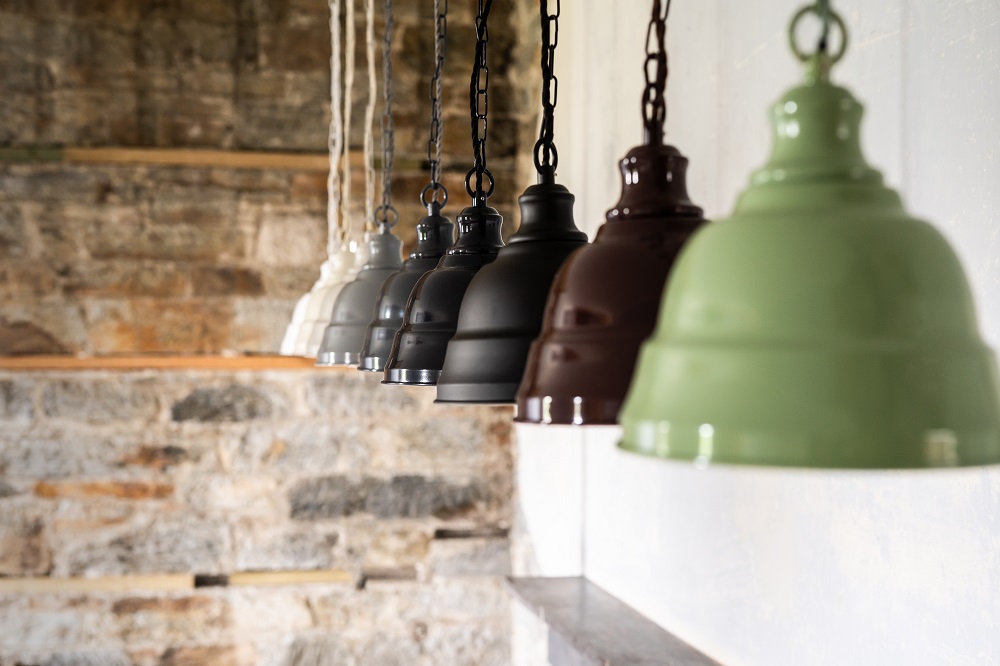 Painted Pendant Lights
Step into a world of mesmerising light and colour with our painted pendant lights. From soft, subtle shades to bold and beautiful colours, these lights add personality and flair to any room.
Robust and stylish, our pendants come in many different styles to suit any taste or décor. They're also made with high-quality materials and construction, so you can be sure they'll last for years.
If you're more focused on your breakfast bar, then check out our fabulous range of painted breakfast bar pendants. Popular options include the Brewer Aston Blue or the Brewer Light Grey Haze pendant. With natural subtle imperfections, these lights add authenticity and charm to your breakfast bar area.
We also have gloss black pendant lights perfect for giving your interior setting a touch of sophistication. You can hang them in sets of 2-3 to create a dramatic effect in your dining room or kitchen. With their sleek design and glossy black finish, they'll give any room a stylish look.
Looking for a more classic look? Then come and take a look at our blue pendant lights. Our blue ceiling fixtures come in a range of shades, from navy to duck egg blue. So, whether you're looking for something bright and vibrant or something more understated, we've got the ideal lighting for you.
Are you looking for some inspiration on how to add a touch of elegance to your décor with our stunning handmade lights? Then read our blog on Where to Place Pendant Lights.
Also, don't forget to browse our beautiful collection of painted pendant lights to choose the one that best suits your home!