Choose from our selection of retractive switches including retractive toggle switches and retractive grid switches. These robust switches suit a variety of applications including smart homes. The grid modules and toggle modules work with our toggle plates or our grid plates.
Inspiration & Advice
Retractive Switches Buying Guide
Exploring retractive switches: Learn about their unique design and how they offer lighting control convenience.
Read Guide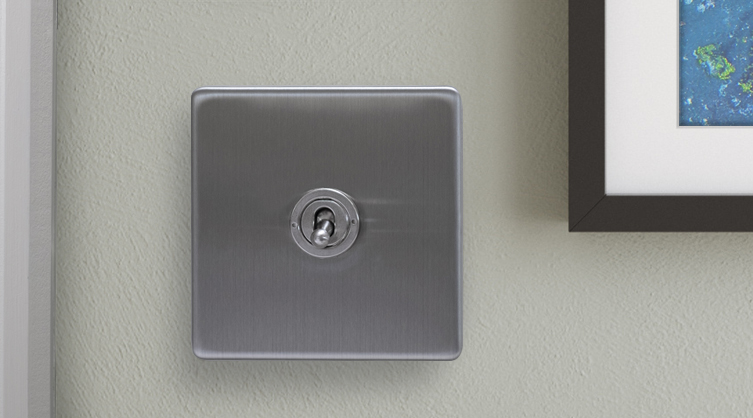 Retractive Switches
Retractive switches offer a distinctive and ergonomic approach to lighting control. These switches operate by springing back to their original position when released, making them an intuitive choice for various applications. The push-to-make or push-to-break mechanism allows for effortless operation, making them ideal for situations where a simple touch is all that's needed to control lighting.
Retractive grid switches offer a modular solution that integrates seamlessly within grid plate arrangements, allowing you to create a customized switch layout tailored to your needs. This adaptability makes them suitable for residential, commercial, and industrial environments.
Whether you're looking to streamline your lighting control in a modern living space or optimize efficiency in a professional setting, retractive switches offer a unique blend of user-friendliness and contemporary aesthetics.
The push-to-make switch function ensures that the circuit is completed when the switch is pressed, while the push-to-break mechanism interrupts the circuit when the switch is released. This versatile operation caters to various lighting scenarios and user preferences.
With their sleek design, tactile feel, and versatile applications, retractive switches are a versatile choice for those seeking an efficient and visually pleasing lighting control solution.