Our range of smart switches are the smarter way to light your home. Through the use of a hub, you can control your lighting with your smartphone to adjust brightness, set timers, and even pre-set ambient moods in different spaces to give you state-of-the-art customisation of your home lighting.
Inspiration & Advice
Smart Lighting Guide
Read our guide to smart lighting. Smart lighting offers advanced control, energy efficiency, and convenience.
Read Guide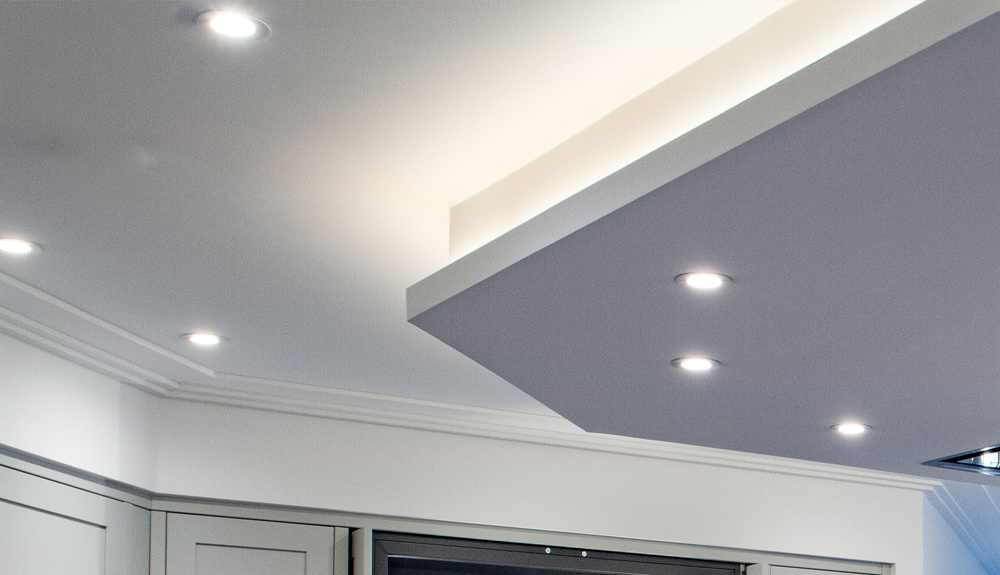 Smart Switches
Embrace the future of home automation with smart switches, a cornerstone of the modern smart home. Smart switches, including smart toggle switches, bring convenience and efficiency to your living space.
Smart switches offer a new level of control, allowing you to manage your lighting and appliances remotely through your smartphone or voice-controlled devices. With seamless integration into your smart home ecosystem, you can adjust settings, set schedules, and even monitor energy consumption from anywhere.
These switches enhance the functionality of your smart home, contributing to energy savings and personalized experiences. Whether you're looking to set the perfect ambiance for movie night or ensure your lights are off when you're away, smart switches empower you with intuitive control.
By investing in smart switches, you're not only upgrading your home's technology but also enjoying the convenience and comfort that a connected home offers. Create a lighting environment that suits your mood, enhance security with automated routines, and make your daily tasks more efficient.
Transform your living space into a truly intelligent home with smart switches that cater to your needs and preferences. Embrace the possibilities of a connected lifestyle and enjoy the convenience of smart home living.