The smooth shape of these beautifully crafted dome pendant lights directs the light into the room, creating a warm atmosphere. Hand finished in a variety of colours, these dome pendants suit many different decors.
Inspiration & Advice
Pendant Lights Buying Guide
Pendant lights can make or break of your interior. We take a look at the various key considerations to make when choosing the right style of pendant light for your home.
Read Pendant Light Guide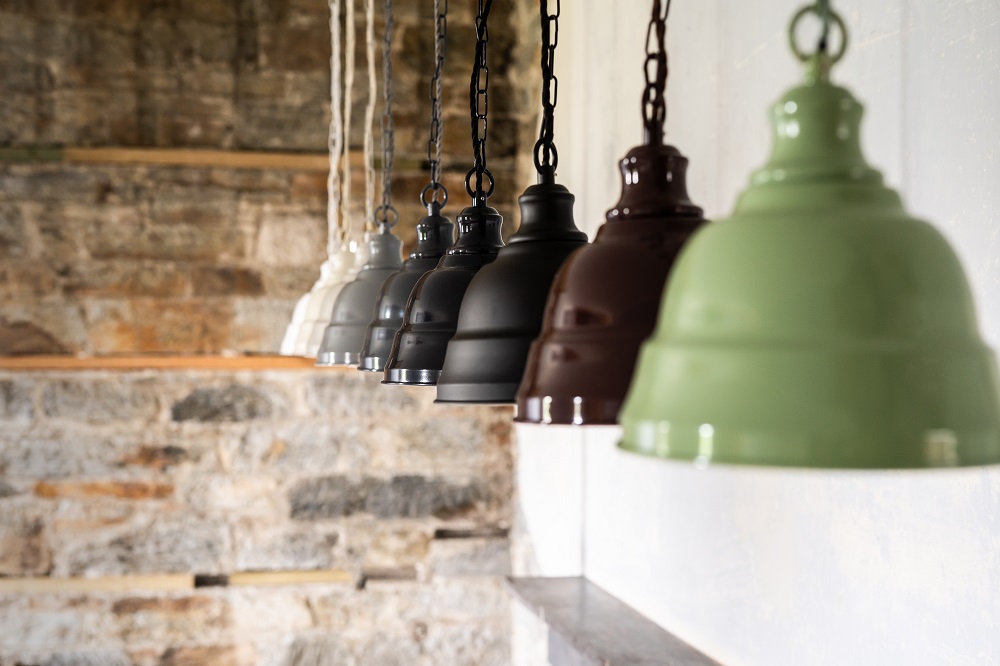 Dome Pendant Lights
These dome pendant lights are the perfect way to add a touch of luxury and glamour to your home. The smooth, rounded shape creates a warm and inviting atmosphere, while the hand-finished colours mean that you can find the perfect light to set the mood for any event. Whether in a traditional or contemporary setting, these dome pendants are sure to look great no matter your decor.
You can use these pendant lights anywhere in your home, and they come in a range of styles to suit your needs. The French-style dome etched glass is perfect for giving your bedroom some extra personality, while the antique bronze is ideal for bringing a touch of class to your kitchen.
Are you looking to create an incredible focal point over your dining room table? Then take a look at our Aston blue rustic dome. The Mulberry red burgundy rustic dome pendant light is an excellent option, too.
The glass dome pendant light is perfect for giving any room a touch of retro glamour. With its etched glass shade and stylish design, this light brings an extra touch of sophistication to any setting. Hung in sequence with other dome pendants, the glass dome ceiling lights are sure to make a statement. They're ideal for your kitchen island, breakfast bar, or dining room table.
If you need help choosing the perfect dome pendant lights for your home, then we have a helpful guide on how to choose the style of a pendant light on our blog.
You can also browse our extensive range of dome ceiling lights to find the perfect style to suit your home.