How To Choose Pendant Lights
In this guide, we'll take a look at how to choose pendant lights and how they can make or break your interior. Get it right and they can transform a space in your home, adding presence and style. Get it wrong, and they can quickly create an eyesore, detracting from the rest of your room.
There are various key considerations to make when choosing the right style of pendant light for your home. Before delving in, where do pendant lights really come into their own in a home?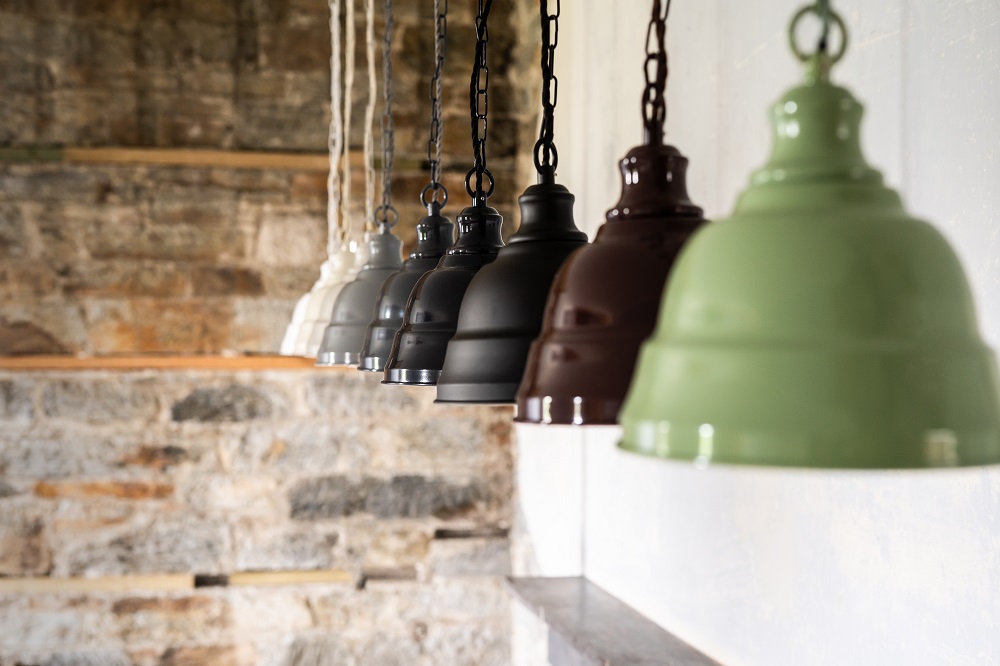 Where Can Pendant Lights Be Hung?
Pendant lights are suspended from a ceiling, anywhere between 30-36 inches above the target surface. Because of their unique positioning, they work really well suspended over breakfast bars to keep the space social, light and airy. They create a dramatic focal point over a dining table and they can add some gravitas to a high ceilinged hallway.
Whilst these are timeless ways to incorporate pendant lighting into your home, pendant lighting can add a unique and gorgeous focal point in areas you may not have considered. Light up a reading nook, position them on either side of a bed in the bedroom or over a coffee table. Whilst pendant lights work perfectly when hung above a target option, you can be creative with their positioning too.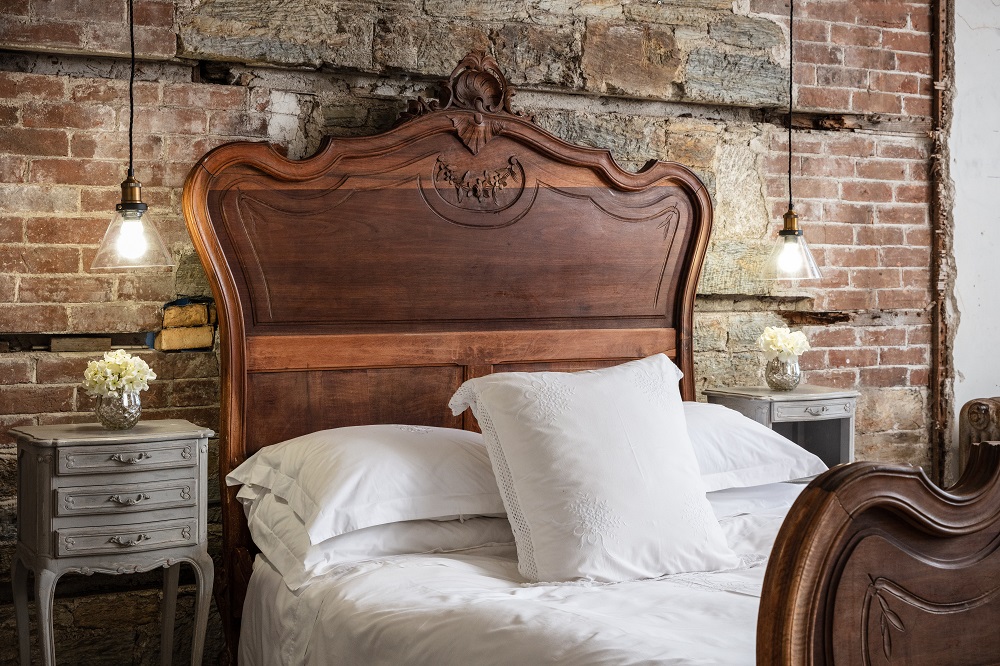 Take a look at our tips below for picking and hanging the right pendant lights in your home.
What Is The Best Height For A Pendant Light?
Height is one of the main deciding factors when choosing and positioning your pendant lights. Too low and the lighting can become obtrusive and block the view, but if it's hung too high you're going to have a view of the bulb and not much else.
Judging the height can be tricky as it all comes down to your interior space and size. Although, as a general rule of thumb, when suspending pendant lights over an object such as a breakfast bar or dining table, the pendant should be between 30-36 inches above the target object.
If the light is being suspended in a hallway for example, then working between 60-66 inches from the floor should help you to achieve the perfect height. Stairwell and high ceilinged rooms will need a long drop (cable), this length can often be reduced by an electrician if required. However, this option is not for everyone. You will need to take into consideration the height of your ceilings, as this will not work with low ceilings!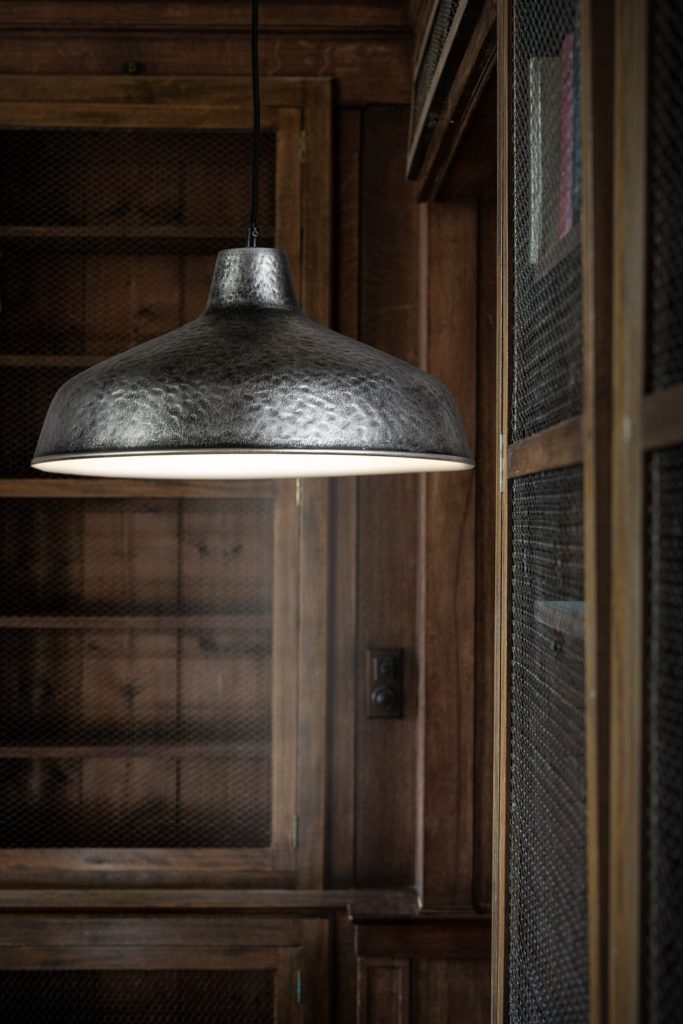 What Is The Best Size For A Pendant Light?
With colour and style aside, when determining the perfect pendant light for your interior, size and scale is going to play a huge role.
Along with height and shape, the size and scale need to be appropriate to the room to work effectively and harmoniously. Opting for a line of wide-brimmed pendant lights won't work over a breakfast bar in a tiny space, but tapered clear glass pendants would add space, light and style. Everything is relative to the space you have, so do be mindful of this.
Technically speaking, if you want to nail the sizing down to the last inch, there are ways that you can determine the absolute perfect pendant size for your space.
You're going to need a pen, paper and a tape measure for this one! Take the length and width of your room in feet, add those together and that is the perfect size in inches that your pendant light should be. You can follow the same formula when calculating for a line of three pendants over a kitchen bar.

What Shape Should Pendant Lights Be?
When it comes to the shape of the pendant light, there are a few things to think about.
Different shapes of pendant lights suit different rooms, this again can come down to the size of the pendant light. Wide pendants will crowd a small hallway, bigger is not always better. Pendants will become visually obtrusive if not matched to the room correctly.
A lot of people choose to opt for the same pendant light as this creates a harmonious lighting plan in their home. However, if you're feeling brave, you can mix shapes with some careful planning.
As a general rule of thumb, it's best not to mix smooth shapes with an angled shape. As demonstrated below, here is an instance when mixing shapes wouldn't work.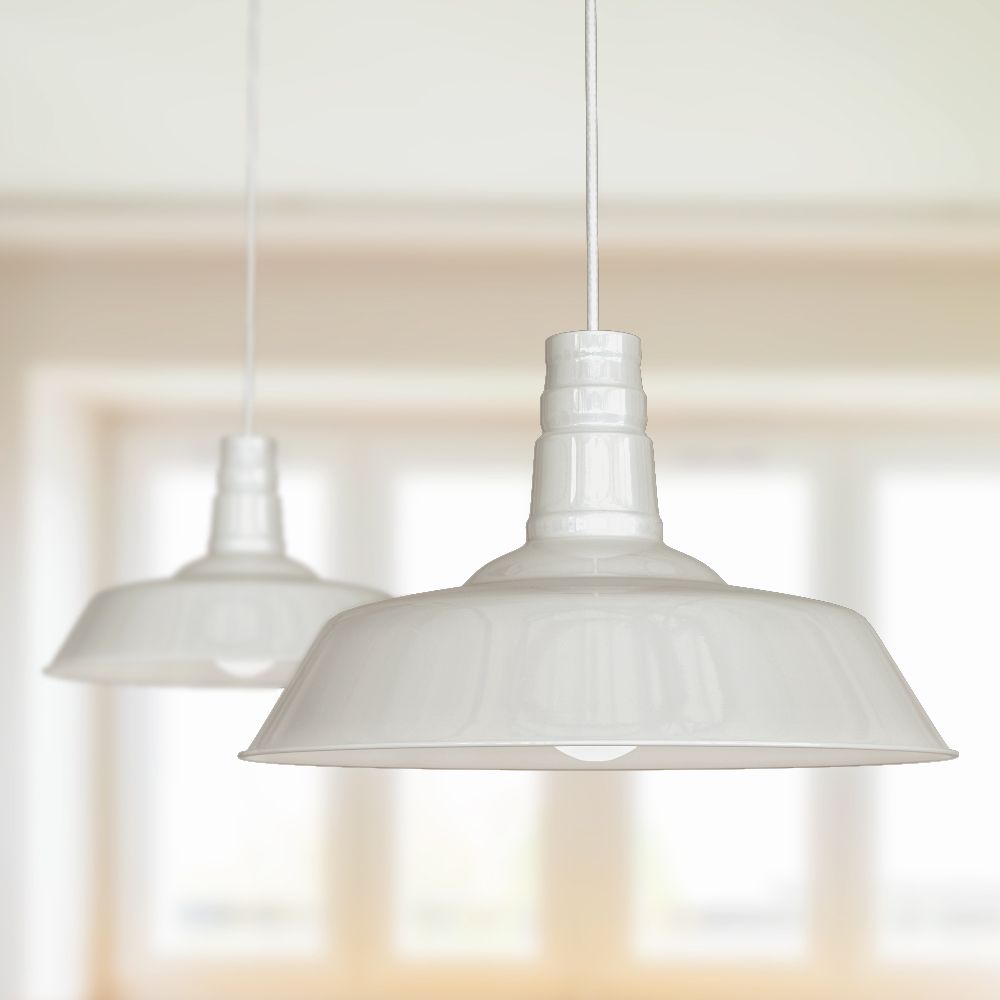 But you can mix up shapes in a transitional way creating interest, character and scale in the space. When contrasting shapes, try to stick with a similar or matching finish for lighting cohesion. This will make the finished lighting look integrated but modern and fun in style.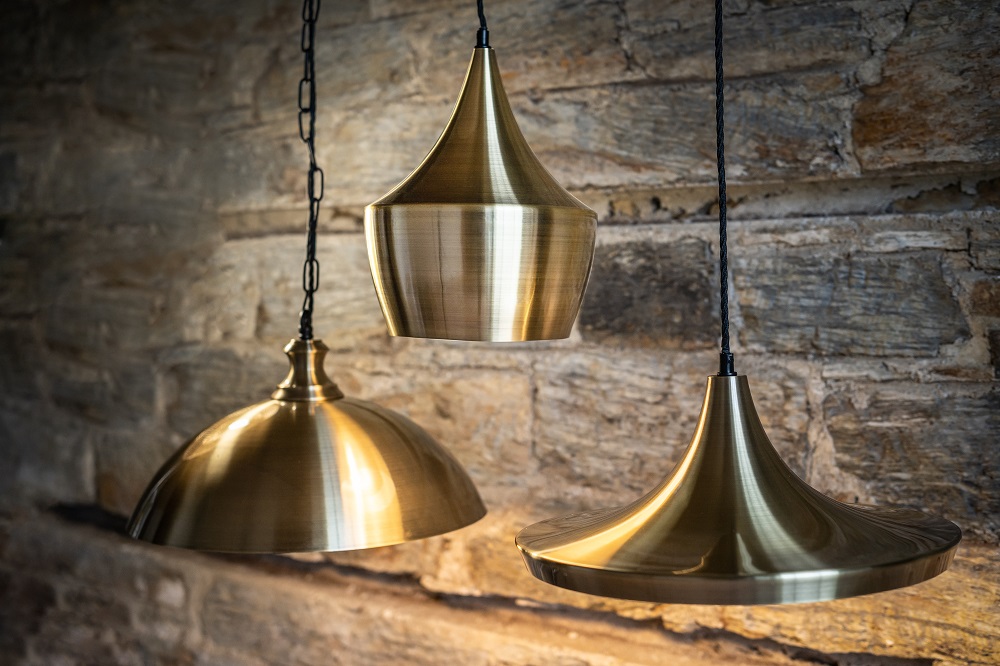 What Is The Best Lighting Style?
Now we've nailed down how to identify the perfect pendant shape and size, let's take a look at the different lighting styles to consider.
A beam angle produces a thinner beam which creates a more concentrated light source. If you want task lighting, then a thin, funnel or cone shape pendant would work. Pendants of this vain can still very much be stylish, decorative and functional.
Wider shades give wider light for more ambience, whilst providing a dominant focal point. Outward ambient lighting like this helps to brighten up the entire space. This is a great choice for larger spaces.
If you have an attractive ceiling or a smaller space to light, bulb holders, fully glass pendant lights and chandeliers will allow for upward lighting, creating an airy, social and light space.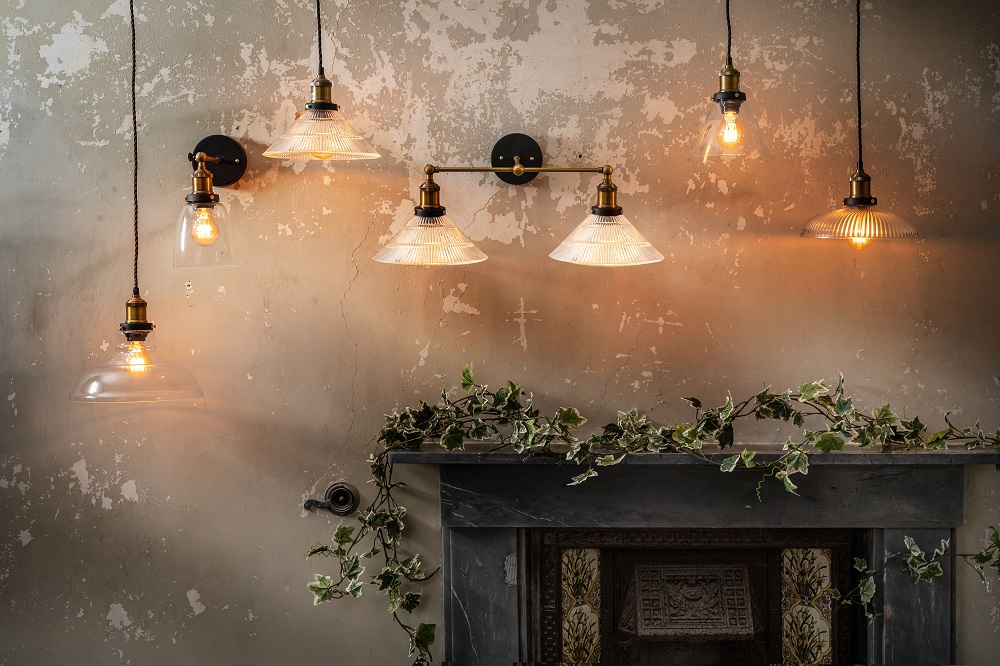 We hope you've enjoyed our guide on how to choose pendant lights. As you can see, they are the type of lights that can do everything. They're engaging, functional, can brighten a space, and can add presence to any room they hang in when carefully selected. Take a look at our extensive range of pendant lights for some more inspiration.
[related_products is_auto_added="1"]