Kitchen lighting tends to need to be flexible, as kitchens are often used for specific tasks, as well as for relaxing, eating and socialising. Our selection of kitchen pendant lights suit general kitchen usage as well as kitchen islands.
Inspiration & Advice
Pendant Lights Buying Guide
Pendant lights can make or break of your interior. We take a look at the various key considerations to make when choosing the right style of pendant light for your home.
Read Pendant Light Guide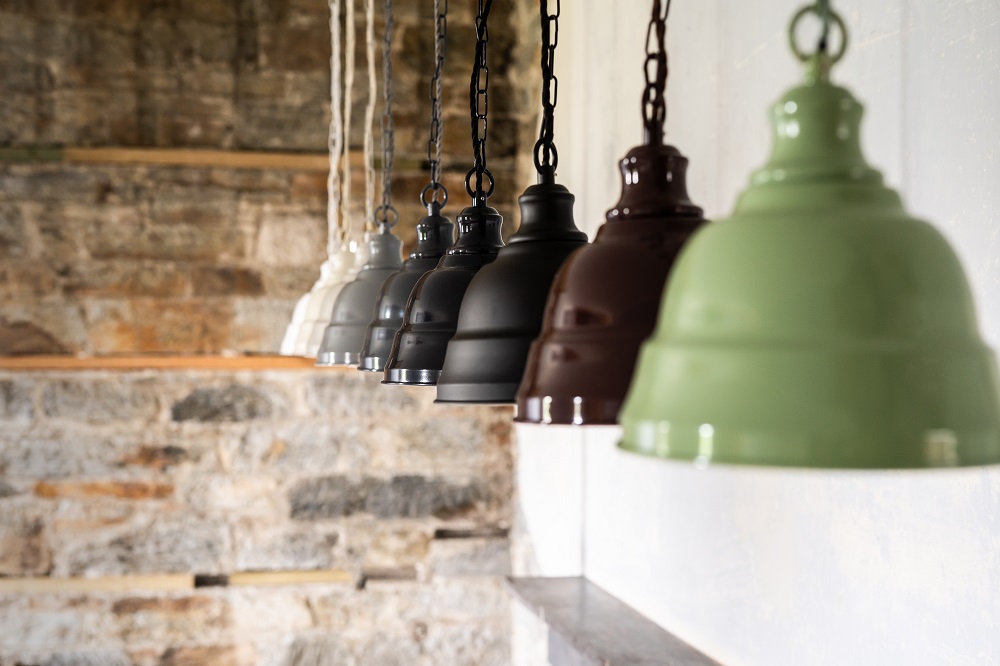 Kitchen Pendant Lights
With our range of kitchen pendant lights, you can create the perfect lighting for your culinary tasks. Whether you're looking for general light to illuminate the entire kitchen or something more specific for an island, we've got just what you need. What's more, our kitchen pendant lights are stylish and versatile, so you can rely on them to suit any décor.
Looking for a glass lighting that's a cut above the rest? Look no further than our range of glass pendant kitchen lights. These lights add a touch of sophistication and classic styling to any interior setting. Plus, each light emits a soothing, soft glow that's perfect for those relaxing evenings dining at home.
We also have some beautiful lights that are perfect for your breakfast bar. For example, the Brewer Industrial Mulberry Red Burgundy light from Soho Lighting is ideal for this setting. This pendant has a glowing hand-painted finish that exudes craftsmanship and style.
Are you looking to add a touch of white sparkle to your home? Then look no further than our pure white pendant lights, such as Pure White Vintage Kitchen Island pendant. With its beautiful classical styling and striking attention to detail, this light is sure to make a visual impact. Hang it in sets of 2-3 and watch your space come alive!
Want to inject some luxury into your kitchen but short of ideas? Then read our recent guide about How to Choose the Style of Pendant Light to get more inspiration.
Browse our wide collection of modern ceiling lights for kitchens to find the perfect one for your home.