Best Type of Lighting for a Kitchen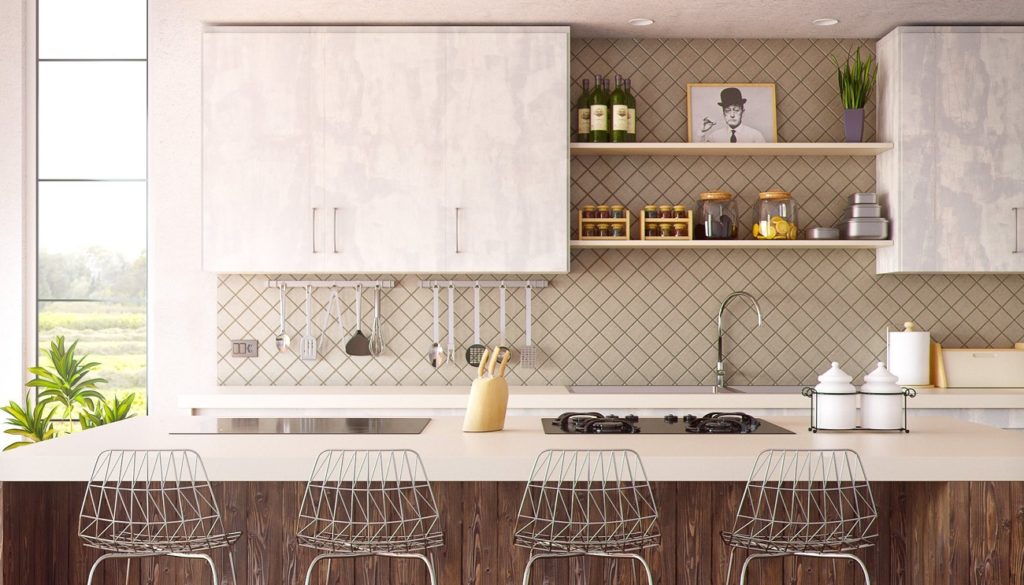 Whether you're a professional chef with a culinary flair, entertaining friends, or simply cooking for the family, kitchen lighting is extremely important. Your space and your requirements need to be taken into consideration when choosing which lights you should use, the spacing and location of these lights, and even the type of light that you require. You will find that functional lighting is necessary when using your kitchen, but that does not mean you are limited only to function. There is a wealth of choice for your lights, and we will help guide you to making the most out of lighting your space.
Ceiling Downlights.
Downlights give you the best, most functional option for lighting surfaces where task lighting is important. These can be fitted under a cabinet or directly into the ceiling, offering functional task lighting when you really need it. When dealing with anything sharp or hot, its best to be able to see exactly what you are doing to avoid any mishaps or serious accidents. You can view our range of downlights here.
Ceiling Shades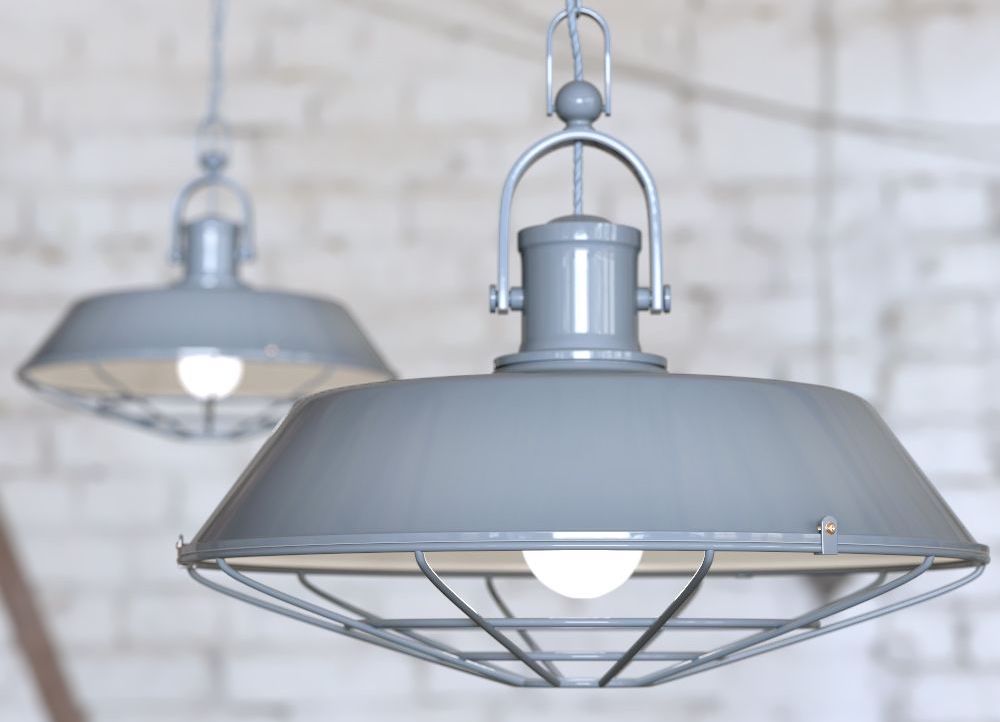 These can also offer diffused task lighting for larger spaces, as well as conscious design for larger kitchens, adding another element to your personal aesthetic. These lights work excellently for kitchens with an integrated dining room or eating space, adding in a more comfortable feel to your kitchen when entertaining or spending time at the dining table. We carry a large range of different ceiling lights that will suit any home interior.
Drop Pendants
When considering a larger kitchen with a higher ceiling, drop pendant lighting may be more practical, and can give your space that beautiful finishing touch. Using the rule of odds and aligning three pendants above an island can give a fantastic focal point to your kitchen, while still providing useful lighting to your surfaces. It also adds a wonderful statement piece to your kitchen, bringing design into a functional space. Take a look at our range of kitchen pendants lights for some inspiration.
Decorative Lighting
There is no reason why you should have bright task lighting at all hours of the day. Layering light is the perfect way to change the mood throughout the day, transitioning between practical work and those comfortable evenings when dinner has finished. Combining wall and ceiling lights with functional downlights on separate switches gives you the option to layer your lighting, dimming downlights to make way for the ambience of a more decorative light when the kitchen is no longer in full use.
If adding extra lighting is not possible, one way to achieve a more customisable ambience is by using our Dim to Warm Downlights. These downlights allow you to change the warmth of your light from a functional cool tone down to cosy glow using a dimmer. This not only allows you to combine task lighting and ambience, but allows you to considerably alter the mood of your space at the touch of a button.
Is warm light or white light better for a kitchen?
The choice between warm light and white light for your kitchen depends on your preference and kitchen's purpose. Warm light with a lower color temperature (around 2700K) creates a cozy, inviting ambiance, perfect for family gatherings. White light (4000K or higher) provides clarity, making it ideal for task-oriented kitchens, enhancing visibility and cleanliness. Consider your kitchen's function and personal style when deciding which color temperature suits you best.
How do I plan my kitchen lighting?
Planning your kitchen lighting is crucial for both functionality and aesthetics. Start by identifying key task areas, such as countertops, sink, and stove, and choose task lighting like under-cabinet fixtures. Incorporate ambient lighting with ceiling fixtures and add decorative elements like pendant lights for style. Balance brightness for a well-lit kitchen.
[related_products is_auto_added="1"]