Beautifully designed, robust metal dark red / burgundy pendant lights. These hand crafted pendants have been traditionally rolled and have a traditional or period enamelled look with natural subtle imperfections to give the light authenticity and charm.
Inspiration & Advice
Pendant Lights Buying Guide
Pendant lights can make or break of your interior. We take a look at the various key considerations to make when choosing the right style of pendant light for your home.
Read Pendant Light Guide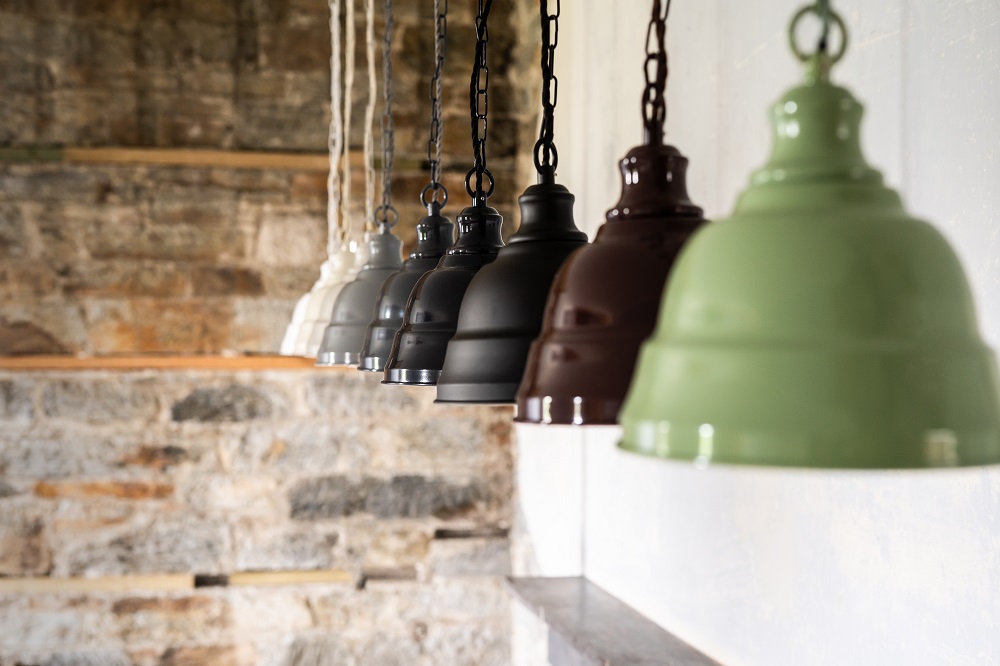 Burgundy Pendant Lights
These gorgeously handcrafted burgundy pendant lights are perfect for giving your home that rustic edge. The robust metal and deep red hue is perfect for adding a touch of class, whilst the traditional enamelling gives each light a unique charm. Perfect for setting the mood in any room, these beautiful pendants are a must-have addition to your décor.
Our Mulberry Red Burgundy Vintage pendant light is perfect for giving your room that Oxford-style vintage edge. With their antique finish, they'll introduce that old-warm charm you've been searching for. Also, their beautiful shade and stylish design are sure to give your existing lighting fixtures a much-needed facelift.
Looking to make a real statement in your hallway? Look no further than the Mulberry Red Burgundy Industrial Hallway Pendant Light. These lights are the perfect way to inject some life and personality into a tired old hallway. Plus, with their stylish industrial design, they'll complement any decor scheme.
Looking to add some decadence into your kitchen? These Mulberry Red Burgundy Cage Industrial Pendant Lights are the perfect way to do it. Not only do they look great, but these lights are also incredibly functional. They provide ample light for cooking and dining, making them the perfect addition to any home. So why not give your kitchen island a makeover with this stunning light today?
If you're looking for some burgundy pendant lighting fixtures inspiration, check out our Pendant Lighting vs Chandelier article about lighting tips.
Browse our full range of burgundy pendant fixtures to find the perfect one for your home.