For a wide diffusion of light and a timeless style, these coloured, etched and clear glass pendant lights allow you to see the bulb, work in both a traditional and modern decor and are ubiquitous.
Inspiration & Advice
Pendant Lights Buying Guide
Pendant lights can make or break of your interior. We take a look at the various key considerations to make when choosing the right style of pendant light for your home.
Read Pendant Light Guide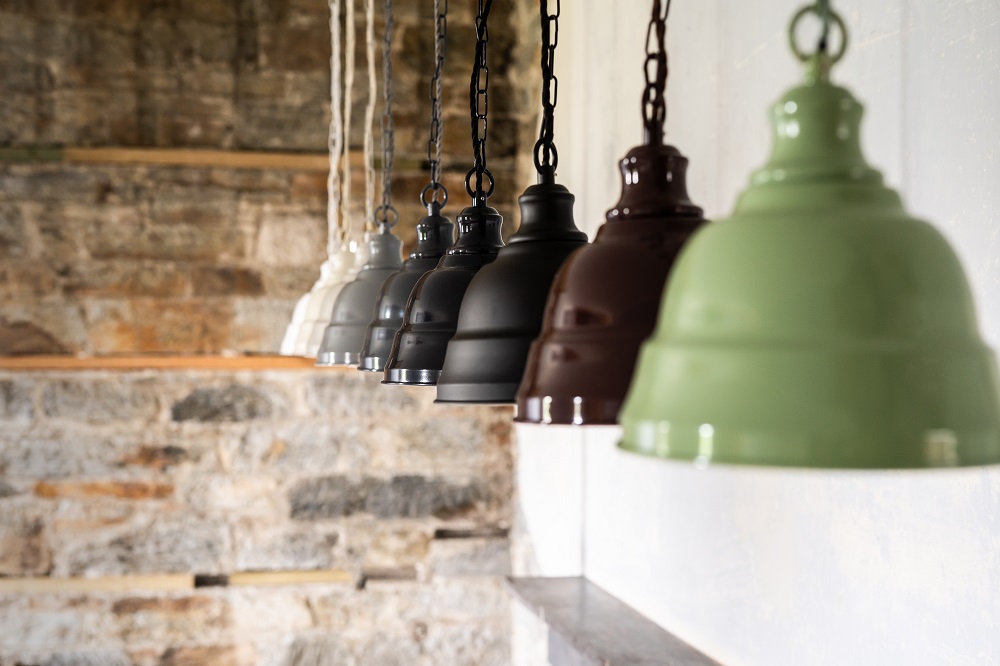 Glass Pendant Lights
These glass pendant lights are true statement pieces. They look great, and also provide ample light for your space. Whether you're looking to inject a touch of traditional elegance or modern minimalism into your décor, these pendants will do the trick. They also come in a clear glass that allows you to see the bulb, adding an extra touch of craftsmanship.
Step into a bygone era with our collection of glass art deco pendant lights. These fixtures add instant glamour to any space. From the opulent and polished brass of The Dean to the understated elegance of the Glasshouse Nickel Opal Schoolhouse. Whether in a kitchen island or hallway, these pendants are sure to make a statement.
In addition, our glass globe pendant light category has something to give your living space that extra bit of polish. These beautiful lights come in a range of finishes, from the Hollen Globe Classic Polished Brass to the Classic Nickel pendant. With their timeless design, these pendants will add a touch of elegance to any room.
Imagine walking into your kitchen and seeing a beautiful light fixture hanging above your island. Our collection of glass pendant lights for kitchen islands makes it easy to add a touch of elegance to your cooking space. Top picks include The Dean's Art Deco Aged Lacquered Brass pendant and the Polished Brass light fixture.
If you're aiming to give your home a timeless look that will never go out of style but short of ideas, then read our guide about Where to Place Pendant Lights for some inspiration.
Browse our extensive collection of glass pendant lights to inject some style into your home.