Smart lights are an innovative way to keep your home up to date. Utilising smart technology, these lights are controlled via your phone, Google Assistant, or Amazon Alexa, and this gives you control wherever you are, using just your voice. Available as luminaires or bulbs, you can have smart lighting anywhere in your home.
Inspiration & Advice
Smart Lights Guide
Read our guide to smart lighting. Smart lighting offers advanced control, energy efficiency, and convenience.
Read Guide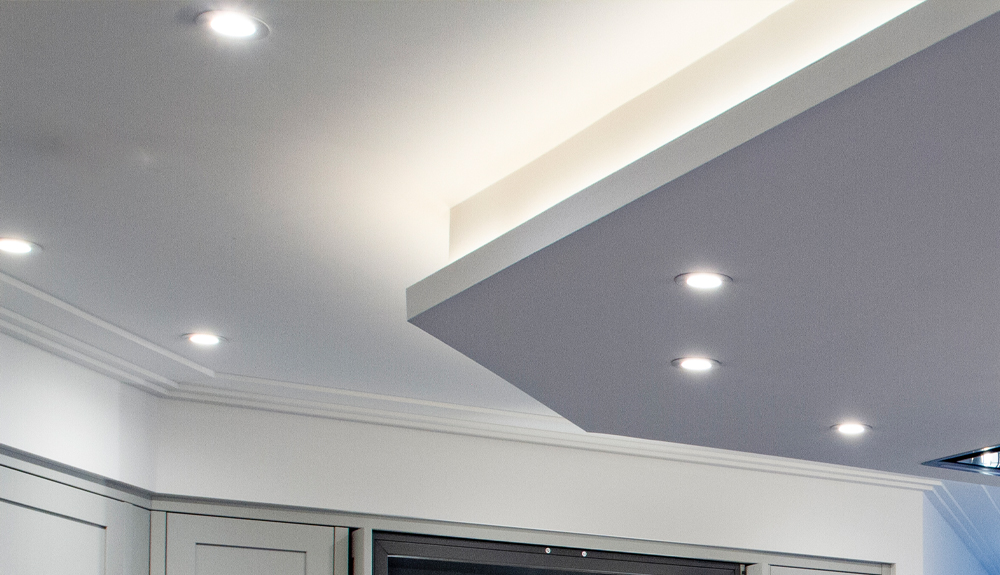 Smart Lights
Smart lighting has revolutionized the way we illuminate our homes, offering a level of control and convenience that was once only seen in science fiction. With the advent of technology, smart lighting has become a cornerstone of modern smart homes, offering a myriad of benefits.
One of the key components of smart lighting is smart LED bulbs. These bulbs are not only energy-efficient but also programmable, allowing you to create the perfect ambiance for any occasion. Whether it's setting a cozy atmosphere for a movie night or energizing lighting for a morning workout, smart LED bulbs can do it all.
Smart downlights are another fantastic addition to your smart home lighting setup. These recessed lights can be controlled remotely, and many are compatible with voice assistants like Google Home and Alexa. With smart downlights, you can easily adjust the brightness and colour temperature to suit your preferences, all from the convenience of your smartphone or through voice commands.
But smart lighting isn't just about bulbs; it also encompasses smart switches. Smart switches work like traditional light switches but can be controlled remotely. You can schedule them to turn on and off at specific times or integrate them with motion sensors for added convenience and energy savings.
Smart lighting has evolved to offer unparalleled flexibility, energy efficiency, and convenience in modern homes. Whether you opt for smart LED bulbs, smart downlights, or smart switches, you'll be taking a significant step toward creating a more efficient and enjoyable living space.