Beautifully designed, robust metal green pendant lights. These hand crafted pendants have been traditionally rolled and have a traditional or period enamelled look with natural subtle imperfections to give the light authenticity and charm.
Inspiration & Advice
Pendant Lights Buying Guide
Pendant lights can make or break of your interior. We take a look at the various key considerations to make when choosing the right style of pendant light for your home.
Read Pendant Light Guide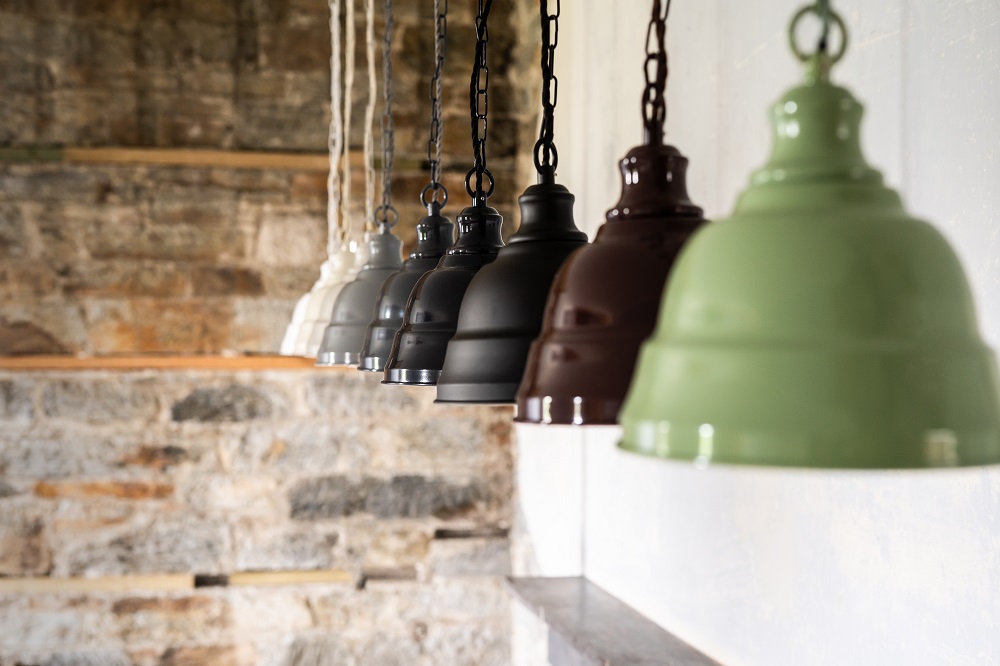 Green Pendant Lights
These green pendant lights are handcrafted and made with love. You can feel it in the way they've been delicately rolled and in the subtle imperfections that give them character.
Plus, their traditional enamelled look is simply stunning. If you're looking for something unique and charming, then look no further than our collection of beautiful green pendant lights.
Our green glass pendant lights are sure to give a touch of originality to your home décor. For example, the Mint Green Lincoln Painted pendant light is perfect for injecting a little bit of life into a dull space. Also, our Worcester Pendant Light is great for making a big impact in a larger area.
When it comes to your kitchen island, there're many lighting options to choose from. The Olive Green Large Industrial Kitchen light is perfect for those who want a stylish look in their home. Made with a brushed metal finish, this light gives off a warm and inviting glow that will make you feel at ease while you cook.
Looking for a new light to brighten up your hallway and bathroom? Then check out our Portland Bedroom and Hallway light. This light has a drop of 1.5 metres, so it's perfect for illuminating large spaces. Plus, the chalk mint green colour is sure to add a touch of luxury to your home.
If you're not sure where to place your green glass ceiling light, then check out our guide on where to place pendant lights.
Browse our collection of green pendant lights to find the perfect lighting fixture for your décor.