Traditional GLS standard lightbulbs with LED technology, meaning long-life and energy-efficiency meaning you no longer need to compromise efficiency for looks. These LED GLS light bulbs are suitable for both dimmable and non-dimmable applications.
Inspiration & Advice
Light Bulb Shape Guide
There are lots of different light bulb shapes to pick from. We cover the eight most common ones in this guide.
Read Light Bulb Shape Guide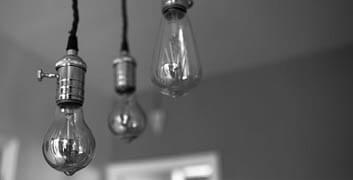 Style & Advice
Longevity of LED's
There's never been a better time to make that switch to LED lighting. We look at the life expectancy and the longevity of an LED bulb over time along with the cost savings.
GLS Bulbs
Traditional GLS bulbs have been in use since the early 20th century and are known for their long life and energy efficiency. Since the bulbs have an attractive appearance, you will no longer need to compromise on efficiency for looks.
GLS bulbs come in a traditional pear shape, and you can also get vintage Edison designs. This timeless design makes them perfect for spaces with period and vintage decorative fittings, and the bulb would serve as the central aspect of the light display.
Our GLS light bulbs come in both screwable (E27) and bayonet (B22) fittings. Furthermore, you can also use them for dimmable and non-dimmable applications.
If you want to get the look and feel of traditional standard light bulbs, you can also get straight filament dimmable GLS LED bulbs. It gives a cool glow and would suit places like garages and offices.
Another available design is the Opal GLS LED bulb. This bulb has a warm white 3000K glow and creates an ambient glow. It is best used for living rooms, bathrooms, and bedrooms.
Lots of people also use them in commercial spaces, and they fit just as well. As the name suggests, these bulbs are opaque and have beautiful designs.
Browse our online store to discover our wide range of beautifully designed GLS bulbs.