These robust and substantial metal pendant lights are strong, durable and make a real statement. Traditionally hand turned in an authentic way, just like old industrial lights would have been, the handcrafted charm of these means no light is exactly the same.
Inspiration & Advice
Pendant Lights Buying Guide
Pendant lights can make or break of your interior. We take a look at the various key considerations to make when choosing the right style of pendant light for your home.
Read Pendant Light Guide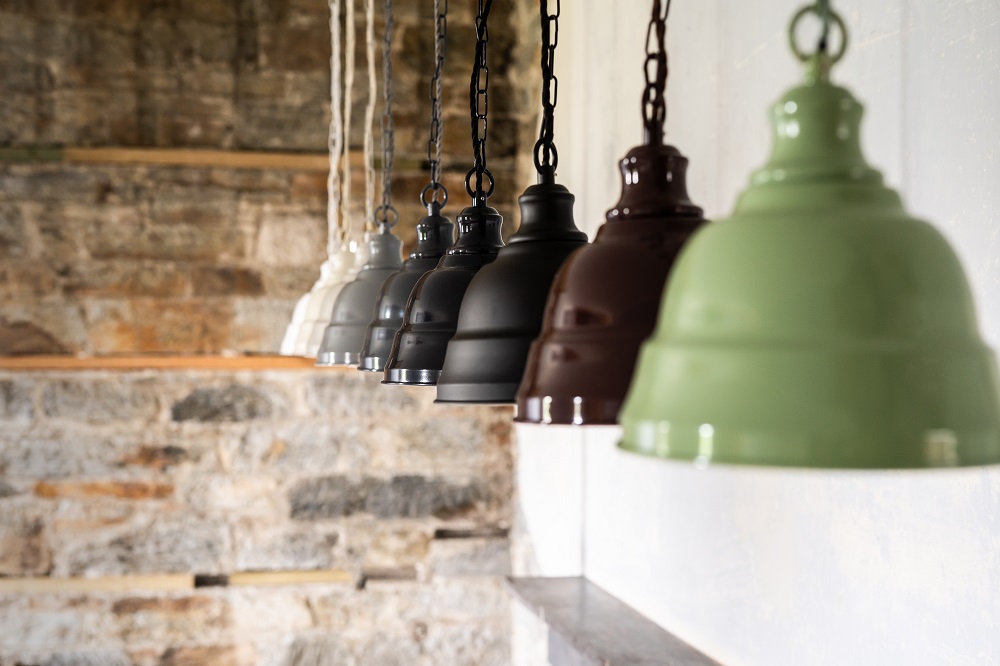 Metal Pendant Lights
These metal pendant lights are the perfect way to add a touch of industrial charm to your home. They're robust, substantial, and made to last. Each one is handcrafted with care and attention to detail, so no two lights are exactly the same. Whether you're looking for an industrial touch or something more traditional, these lights have it all.
You know that bit in your home where the kitchen and dining room meet? It's always a little bit dull, isn't it? Not anymore! With our fab Dean Art Deco Polished Brass Opal Schoolhouse pendant, you can inject some real-life into that space. The opal glass shade and sleek vintage design will give your home an air of sophistication.
Want to give your living room a touch of understated elegance? The Duck Egg Blue Large Chancery pendant is perfect. The blue finish is bright and uplifting, giving your space a fresh, modern feel. If you're looking to inject some personality into your bedroom, check out our wide selection of white metal ceiling light.
Step into your hallway and be dazzled by the Gloss Black Large Industrial pendant light! This high-quality, traditional iron pendant light is sure to leave your guests talking. You can even pair it with a matching metal cage lampshade to create a cohesive look in your home.
If you're looking to add that industrial charm to your home, then check out our guide about where to place your pendant lights.
Browse our extensive collection of metal pendant lights to find the perfect one for your home.