Beautifully designed, robust metal grey pendant lights. These hand crafted pendants have been traditionally rolled and have a traditional or period enamelled look with natural subtle imperfections to give the light authenticity and charm.
Inspiration & Advice
Pendant Lights Buying Guide
Pendant lights can make or break of your interior. We take a look at the various key considerations to make when choosing the right style of pendant light for your home.
Read Pendant Light Guide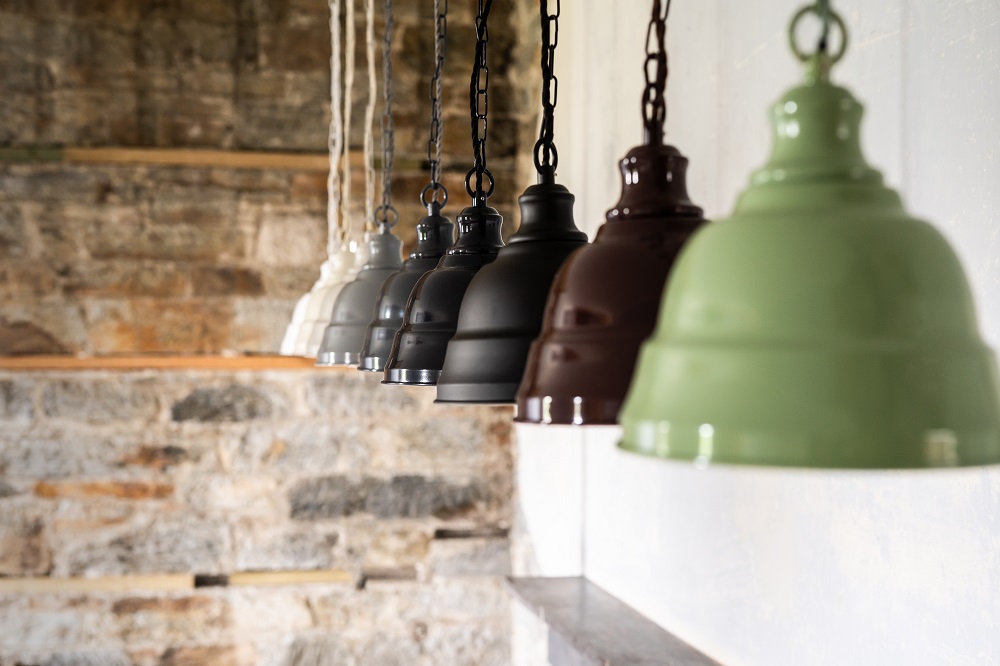 Grey Pendant Lights
There's something special about handcrafted items. They have a certain authenticity and charm that mass-produced products just can't replicate. That's why we love our grey pendant lights. These beautiful, robust lamps have been crafted by hand, with traditional methods and materials. The end result is a unique light that will transform any room in your home.
Our grey pendant lights come in various styles and sizes, so they can be used in almost any decor setting. Pale Grey Chancery Painted and Slate Grey Classic are just two of the many options you have when choosing your perfect light. Whether you're looking for a traditional or contemporary style, these lights are sure to complement your decor perfectly.
The Brewer Industrial Leaden Grey Slate light is perfect for your breakfast bar. It has a polished slate finish and railing grey colour that will add elegance to your mornings. Hang it above your breakfast bar and enjoy the stylish light it casts while you take your morning coffee.
Looking to add some rustic flair to your room? The Oxford Satin French Grey Vintage Wall Light is the perfect way to do it. With a beautiful, curved body and enamelled look, this light fixture will complement both contemporary and traditional decors. Use it to inject some new life into a bland space or give an existing room a finished touch.
If you're looking to brighten up any space in your home with these lights, then check out our Pendant Light vs Chandelier guide to get some inspiration.
Browse our extensive range of grey light fixtures to discover more beautiful pendant lights.