What Colours Go With Grey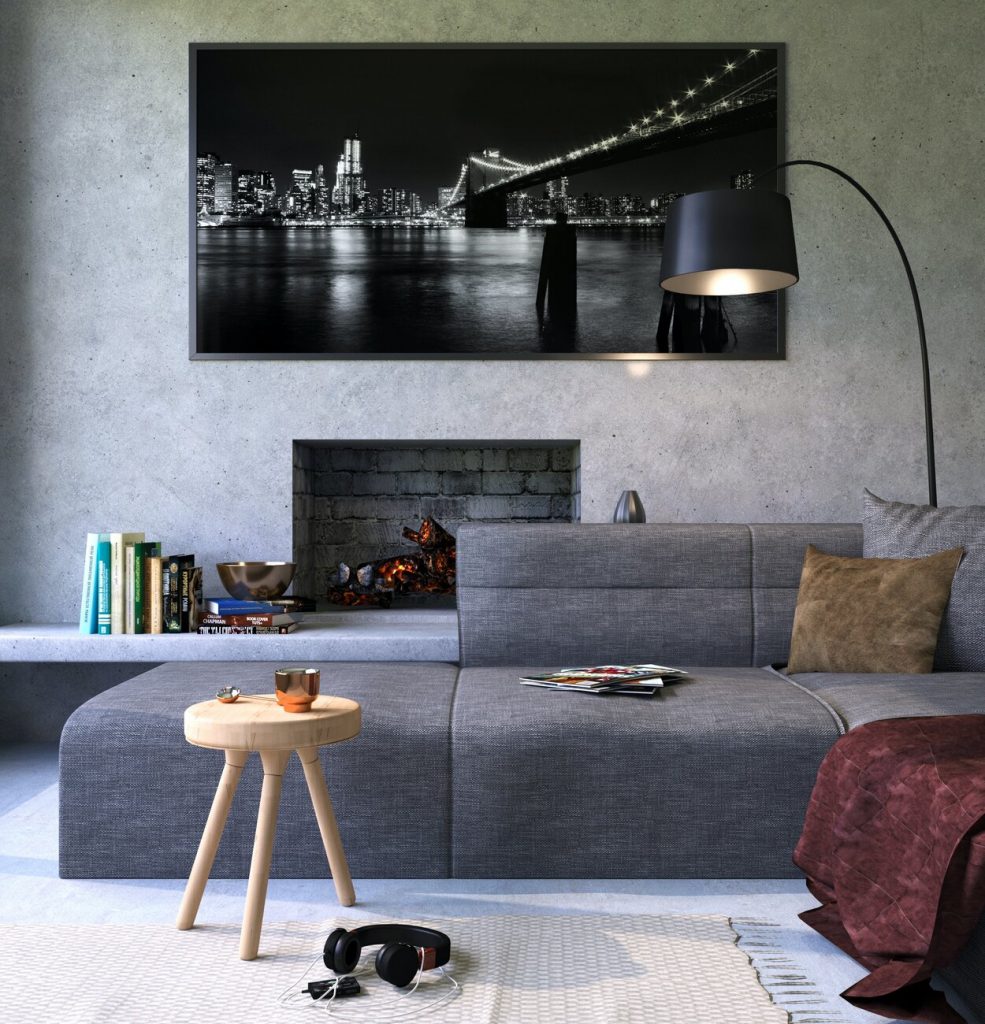 Grey remains a hugely popular colour for interior design. It's highly versatile, can introduce warmth when combined with other colours, and it's suitable for a myriad of interior design schemes from Scandi to modern design.
As it's such a versatile colour it does go with a wide palette of colours. But it's important to pair them correctly so it doesn't leave your room feeling cold.
To help you execute grey in your home with precision, our interior design guide looks at what colour combinations go with grey in the home.
What Colours Go With Grey Walls
If grey is becoming your dominant colour across your walls you might be wondering what complementary colours work well with grey walls to help lift them. Let's explore how interior designers avoid allowing this wonderfully versatile colour to draw the warmth from your space.
Grey & Black
For modern interior design, black is a must have accent colour that will provide definition to a room. It's a great colour match against grey which is generally a lighter, softer shade.
Black can be used as an accent colour in this setting, from table leg accents, to side tables and small decor accessories.
Introducing additional colours into the mix will create a softer interior, including shades such as crisp white, cream and earthy green. Or keep things dramatic like this bedroom look, a moody and modern, with darker shades of charcoal grey enhancing this masculine aesthetic.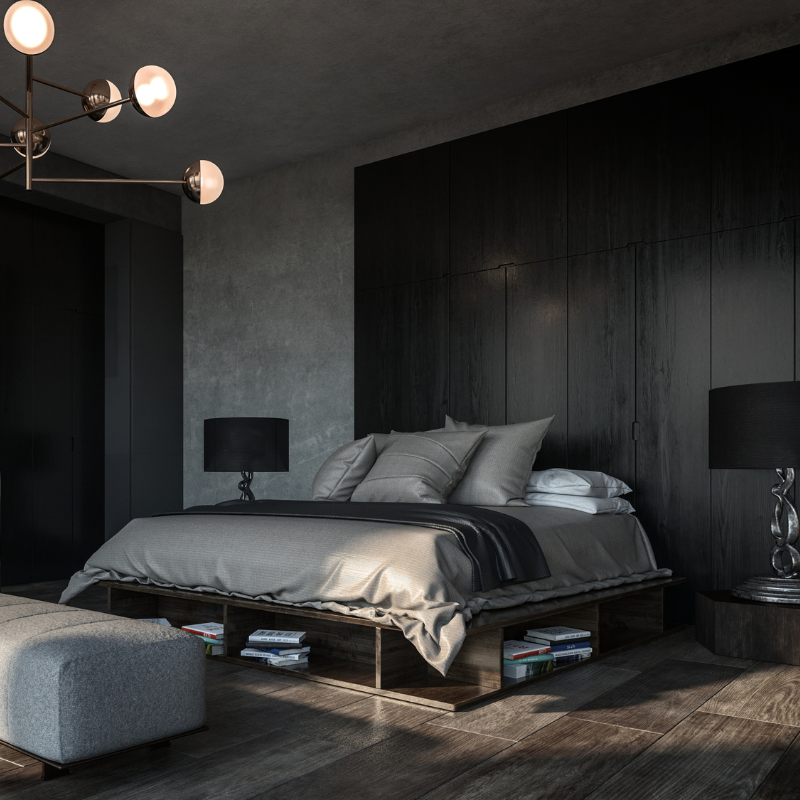 Grey & White or Cream
The most classic pairing you will see with a grey is white for a no-nonsense, complementary colour that will lift your interior, especially with the use of a lighter shade of grey, or a soft stone shade.
White could be introduced in a number of ways. Perhaps you have chosen to paint your walls grey up to a picture rail. By painting above the picture rail up to the ceiling in a bright white shade, not only does this contrast help to lift the room, but as you enter the room your eyes are instantly drawn up to the ceiling, making the room feel taller than it actually is.
White can also be introduced through furnishings, textiles and curtains to soften the room.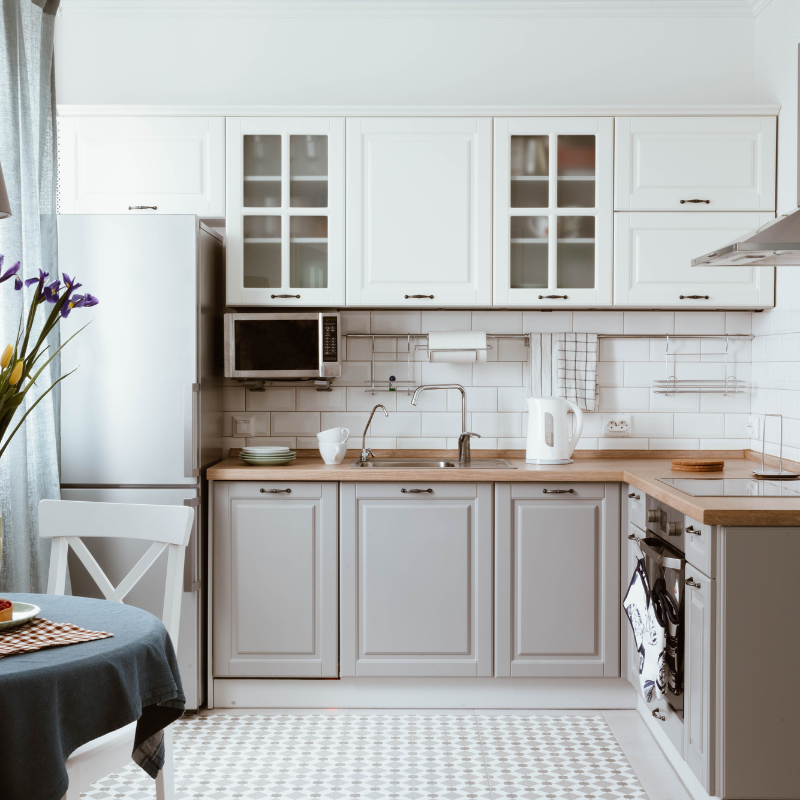 If white feels like too much of a harsh colour pairing to grey, cream is a great alternative that will bring in warmth, and light to the space.
Cream can be used through skirting boards, architraves, doors and in more conventional home furnishings and decor accessories. Pair with other like neutrals such as earthy green and brown for a Scandic, boho design look.
Grey & Mustard Yellow
If you're looking to achieve a more bolder style interior, yellow is an inviting and dynamic colour pairing to grey.
Mustard yellow especially will bring warmth to the space which is a welcome colour against blocks of light or dark grey. Layer this colour throughout with home furnishings, textiles and curtains.
If you're looking for a powerful trio of colours, introduce navy blue as an accent colour that packs a punch!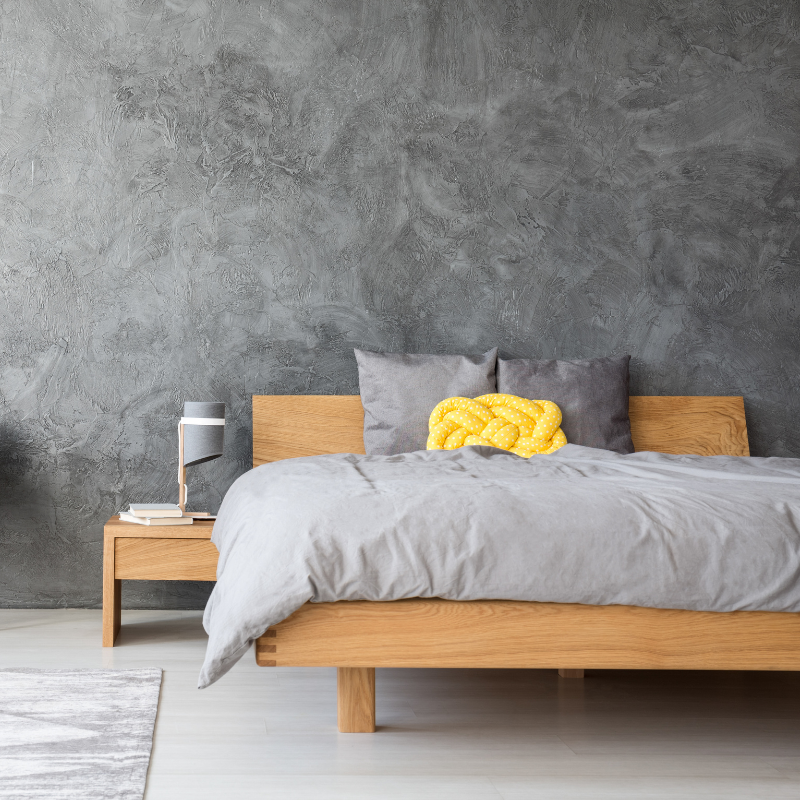 Grey & Red
Introducing red to a grey interior creates a dramatic, eye catching room. Just like black, red is best used as an accent colour in this instance to avoid an overbearing interior.
Subtle touches of red will define the space and bring warmth. Add red cushions, chairs with red accents and small decor accessories.
Grey & Earthy Green
If you've opted for a greige (a mature cream/grey shade) then a neutral home decor scheme is probably on the cards. You have a huge choice of other shades on the neutral colour spectrum that work amazingly well together.
Earthy Green is a beautiful complementary colour for grey for a number of reasons. It brings in depth without becoming overbearing, it can act as a defining, grounding colour when used in places such as skirting boards and architraves, and it works so well with other neutral colours too such as cream and brown. Grey also brings out the natural greens of houseplants, adding a wonderful sense of nature to a living room or bedroom.
As well as using earthy green on architraves and skirting, introduce it with linen curtains, cushions and throws.
Grey & Blush Pink
Blush Pink lends a much softer approach to pairing with grey, it offers a really whimsical, pretty feel that works well in living rooms and bedrooms.
Blush pink is a popular colour for small decor accessories such as wall prints, this will help to break up the monotony of grey walls. It works beautifully when introduced as home furnishings, cushions and throws.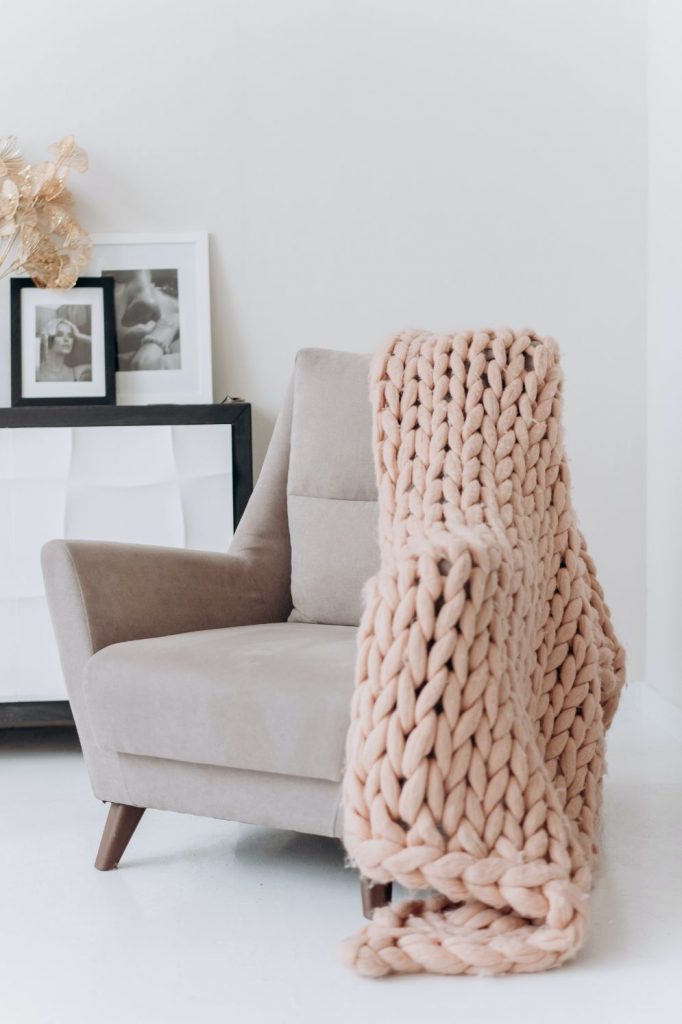 Grey & Orange
Similar to yellow in it's ability to inject a much needed pop of colour to your interior, orange is the perfect pairing for a soft stone grey. This colour combination works particularly well in modern or Scandi style spaces, adding a zesty energy to the room.
What Colour Accent Wall Goes With Grey?
A focal point in a room is always a good idea, and it's a smart way to break up the monotony of grey walls. Go for a neutral, timeless accent wall such as cream, white or earthy green. For a more daring look, introduce a black, blush pink, red, mustard or even blue tones.
If you only want to introduce grey as an accent colour, Grey Pendant Lights are a perfect way to appreciate this colour, whilst not being overbearing in the space. They'll add a timeless look to your space, whilst adding character and definition to the ceiling.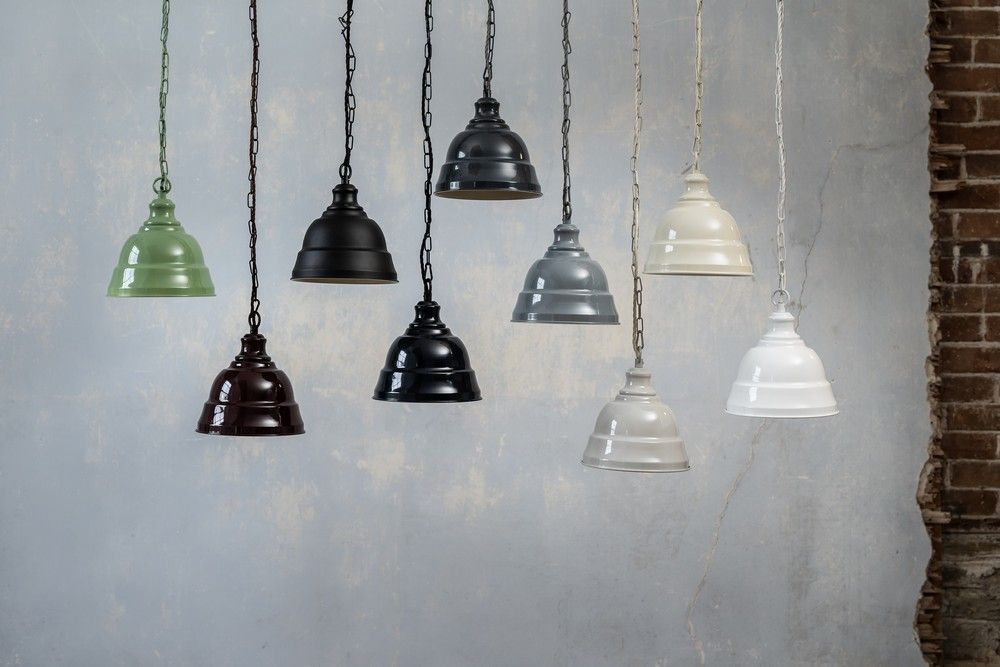 For a versatile colour that can bring warmth and definition to a space, grey is a perfect choice as it works well with myriad of decor schemes and complementary colours.
FAQs
Can Grey Match with Any Colour?
Grey is a versatile neutral shade that effortlessly complements a wide range of colours. Whether you opt for vibrant red accents or soothing blues, grey acts as a perfect backdrop. It's the ultimate canvas, allowing you to experiment with various colour palettes, making those grey pendant lights a timeless addition to any decor.
How do you add warmth to a grey room?
To infuse warmth into a grey room, focus on lighting. Opt for warm-toned bulbs to soften the coolness of grey walls. Incorporate table lamps and floor lamps with soft, ambient lighting. Add cosy textiles like plush throws and cushions in warm hues. Introduce wooden furniture to bring in a natural, inviting feel.
What colours go with a grey sofa?
When choosing colours to complement a grey sofa, consider a versatile palette that enhances your decor. Soft pastels like blush pink or serene blue add warmth and contrast. Earthy tones such as olive green and mustard create a cosy ambiance. For a modern touch, opt for bold accents like deep teal or vibrant yellow.
[related_products is_auto_added="1"]