Our selection of stairwell pendant lights suit various decor styles and come with long drop cords or chains, allowing you to choose the perfect height.
Inspiration & Advice
Pendant Lights Buying Guide
Pendant lights can make or break of your interior. We take a look at the various key considerations to make when choosing the right style of pendant light for your home.
Read Pendant Light Guide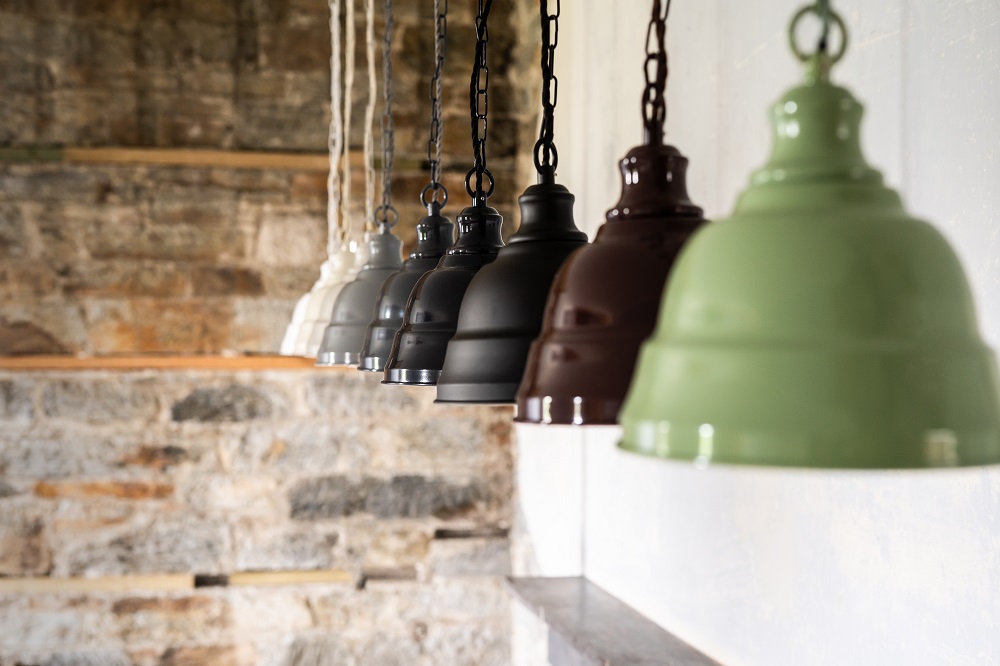 Stairwell Pendant Lights
Looking for a way to light up your stairwell? Our selection of beautiful stairwell pendant lights is just what you need! With long drop cords or chains, these pendants make it easy to find the perfect height for your space. Whether you're going for a traditional or contemporary look, we've got the perfect lighting solution for you.
Looking for something that just oozes art deco style? Then check out our Glasshouse Nickel Opal Schoolhouse Hallway pendant light. Modelled from intricately designed 1900's moulding, this light is perfect for anyone looking to inject some old-world glamour into their home. What's more, the light can be left to tarnish over time to give it that extra bit of authenticity.
Clear glass pendant lights can effortlessly add some vintage elegance to your home. That's why we bring you our Glasshouse Brass Clear Glass Schoolhouse Hallway pendant. With its stylish restoration-style design, this light is perfect for giving any room an elegant and timeless touch. Plus, the soft light it emits creates a warm, inviting atmosphere.
Fancy a French-inspired lighting fixture for your stairwell? Our D'Arblay Nickel Scalloped pendant light is an excellent option. It's dome-shaped, with a shiny nickel finish and scalloped edges. The deep cuts in the glass create an uplifting and flattering glow, perfect for showing off your interior.
Are you looking to create a warm and inviting ambience with stairwell pendant ceiling fixtures but short of ideas? Then read our guide about What is Ambient Lighting to get some inspiration.
Also, don't forget to browse our beautiful collection of stairwell pendant lights to add some wow factor to your home.