Neutral and universal, these black pendant lights suit most decors and fit with many types of surroundings. These hand crafted pendants have been traditionally rolled and have a traditional or period enamelled look with natural subtle imperfections to give the light authenticity and charm.
Inspiration & Advice
Pendant Lights Buying Guide
Pendant lights can make or break of your interior. We take a look at the various key considerations to make when choosing the right style of pendant light for your home.
Read Pendant Light Guide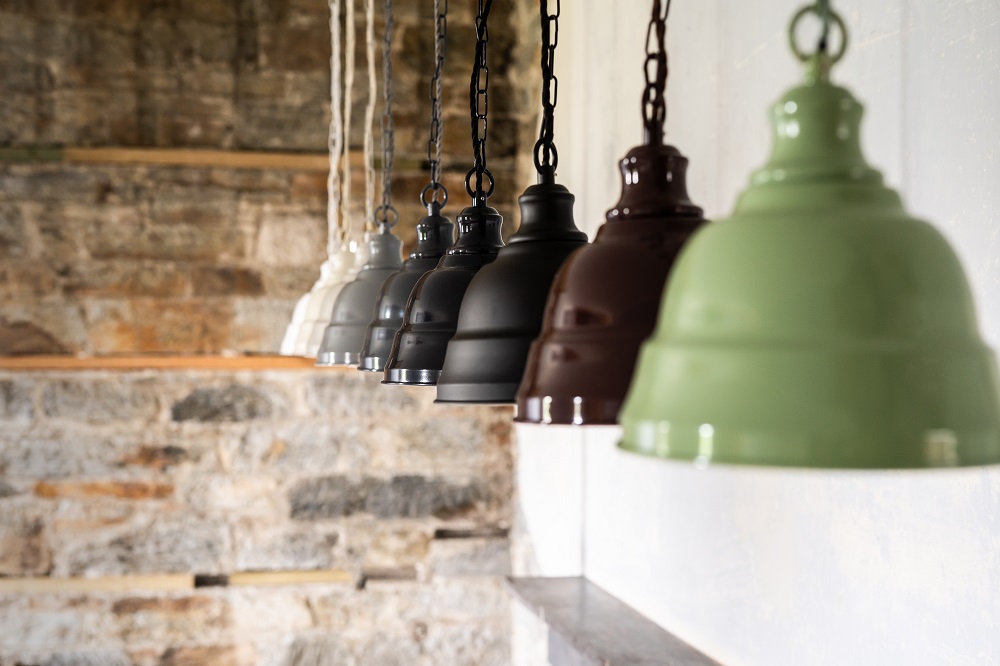 Black Pendant Lights
These black pendant lights are perfect for anyone who wants to add a touch of sophistication to their home. With their handcrafted design and traditional enamel finish, these lighting fixtures are sure to give your home the elegance it deserves. So if you're looking to inject some period authenticity into your décor, these lights are sure to impress.
We've got the perfect black pendant lighting for all your needs. You'll find everything from an industrial light for your kitchen island to classic style light for your hallway. The matt black Lincoln painted pendant light can be used in almost any setting in your home.
Want something more specific? The Brewer industrial pendant light is perfect for your breakfast bar, with its matt black finish and industrial style. Looking for the perfect black industrial ceiling light? Then try the Portland bedroom and hallway pendant light or the Argyll matt black industrial wall light.
The Denman industrial black caged pendant light is the perfect addition to any room with a retro or urban decor. The teardrop design is stunning and gives off light in all directions, creating a beautiful style statement. This light not only adds some retro flair to your home but also a touch of urban cool into your décor.
Why not take a look at our Pendant Lights vs Chandelier guide for some more exciting ideas and tips? You'll find everything from when to use pendant lights to which sort of rooms suit pendant lights more than chandeliers.
Go on and browse our full range of black pendant lights and see what takes your fancy.