Soft and full of character, these metal blue pendant lights are hand rolled in the traditional way, and have an enamelled look with subtle imperfections, so no two lights are the same.
Inspiration & Advice
Pendant Lights Buying Guide
Pendant lights can make or break of your interior. We take a look at the various key considerations to make when choosing the right style of pendant light for your home.
Read Pendant Light Guide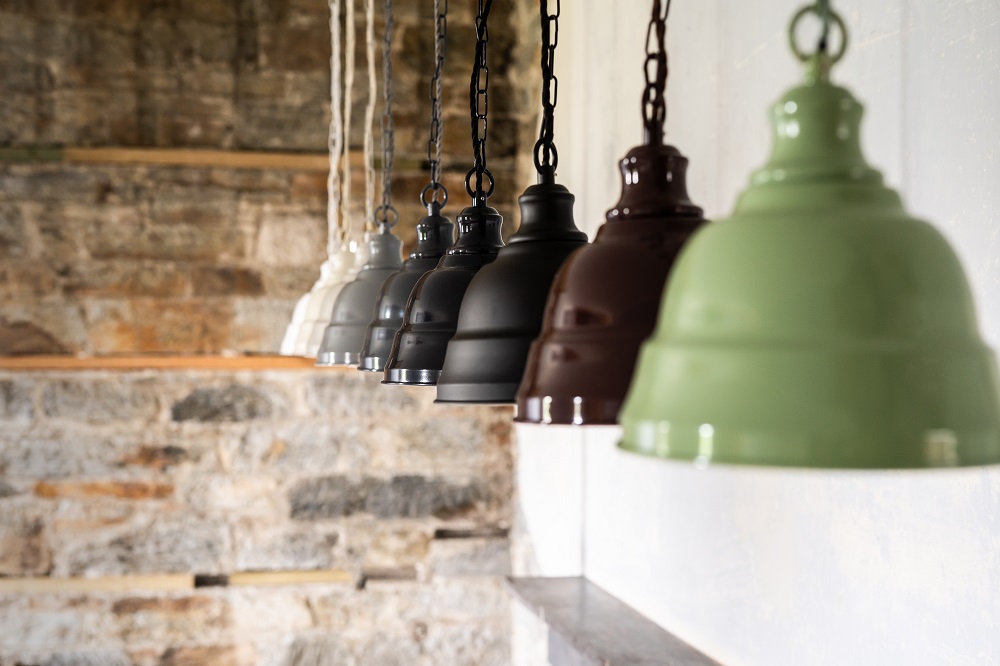 Blue Pendant Lights
Enamoured by the beauty of traditional metalwork, these hand-rolled blue pendant lights are made with love and care. Featuring captivating enamelling and charming imperfections, each light is truly unique.
Our blue pendant lights are perfect for injecting a touch of class into any room in your home. Looking for something understated and elegant? Check. Or a more striking and vibrant look? Our extensive range of navy blue pendant lights has something to suit everyone.
Popular light options include Navy Blue Chancery, Racing Blue Lincoln and the Racing Blue St Edmund's Painted pendant light. These beauties are perfect for giving any room that touch of luxury while still making a real style statement. Plus, with sleek metal finishes, these fixtures allow you to really tailor the look to your taste.
The Brewer Industrial Breakfast Bar Aston Blue light is the perfect way to add personality and style to your breakfast bar. This light is made by hand, so you know it's high quality. Plus, it emits a soft glow that will soothe you into the morning.
Looking for a way to add some personality and pzazz to your hallway? Check out our Duck Egg Blue Turquoise Industrial Hallway pendant light. The bright blue and turquoise hues will inject colour into your space, while the industrial design will give it an edge. Plus, the inside of the shade features a classic off-white finish, so you'll get plenty of light.
Check out our guide for some great ideas about where to place your blue glass pendant light.
Ready to start shopping? Browse our beautiful collection of blue light fixtures to set the mood in your home.