Navy Blue Pendant Light Ideas
Navy Blue is a highly versatile colour which makes Navy Blue Pendant Lights perfect for the interiors of most homes. This deep, dark shade of blue adds visual interest and contrast to any room.
The beauty of this colour is that it works well with other like colours in the room, whilst it contrasts well with neutrals and other bold colours too. Let's take a look at some navy blue pendant lights ideas for your home.
Navy Blue Pendant Light Ideas
Squid Ink Navy Blue Industrial Dining Room Pendant Light - Large Argyll
For a bigger space, the large Argyll style in squid ink navy blue is the perfect light to bring gravitas and impact to a room. This luxurious, deep midnight tone of blue black looks spectacular in both period and contemporary settings.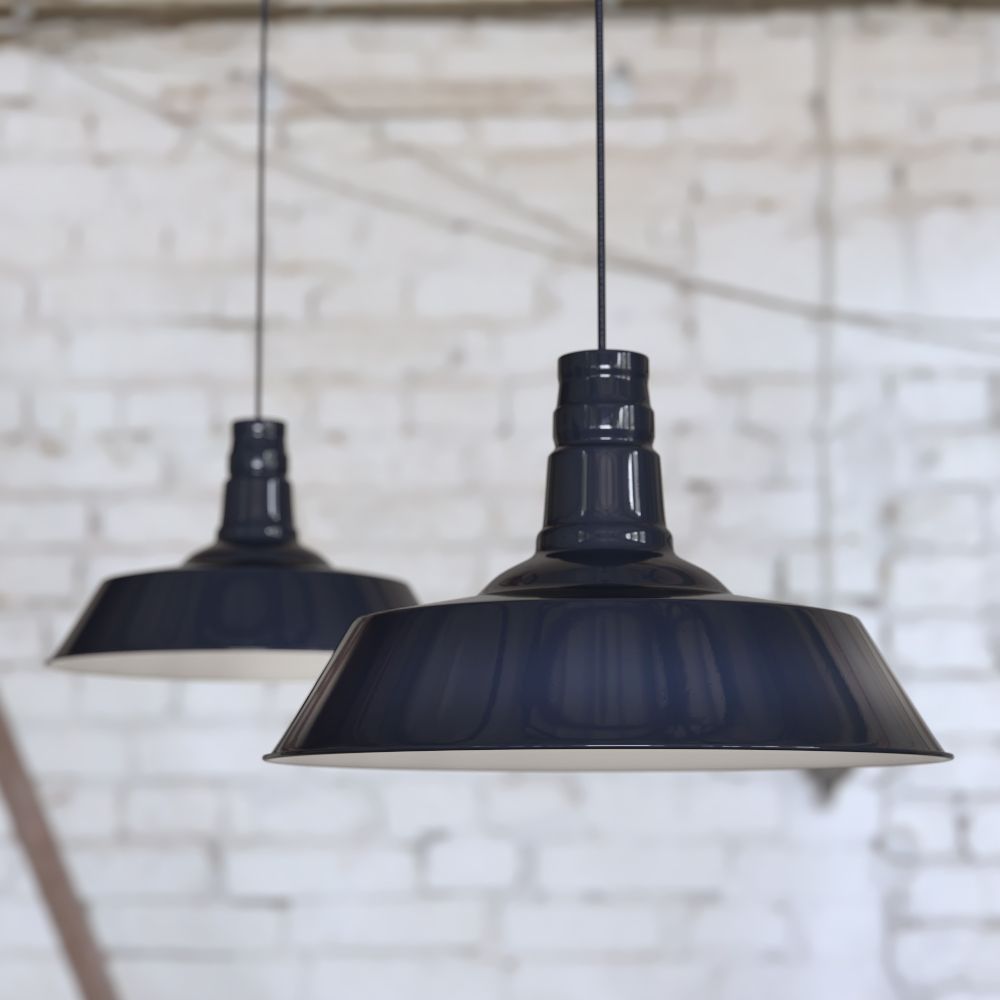 Portland Reclaimed Style Wall Light Squid Ink Navy Blue
Add a vintage, classic twist to your interiors with the Portland wall light. The gently curved lines of this light create a soft, vintage look. This luxurious wall light looks great as an alternative to bedside table lamps, use in a home office, living room, or to light a hallway.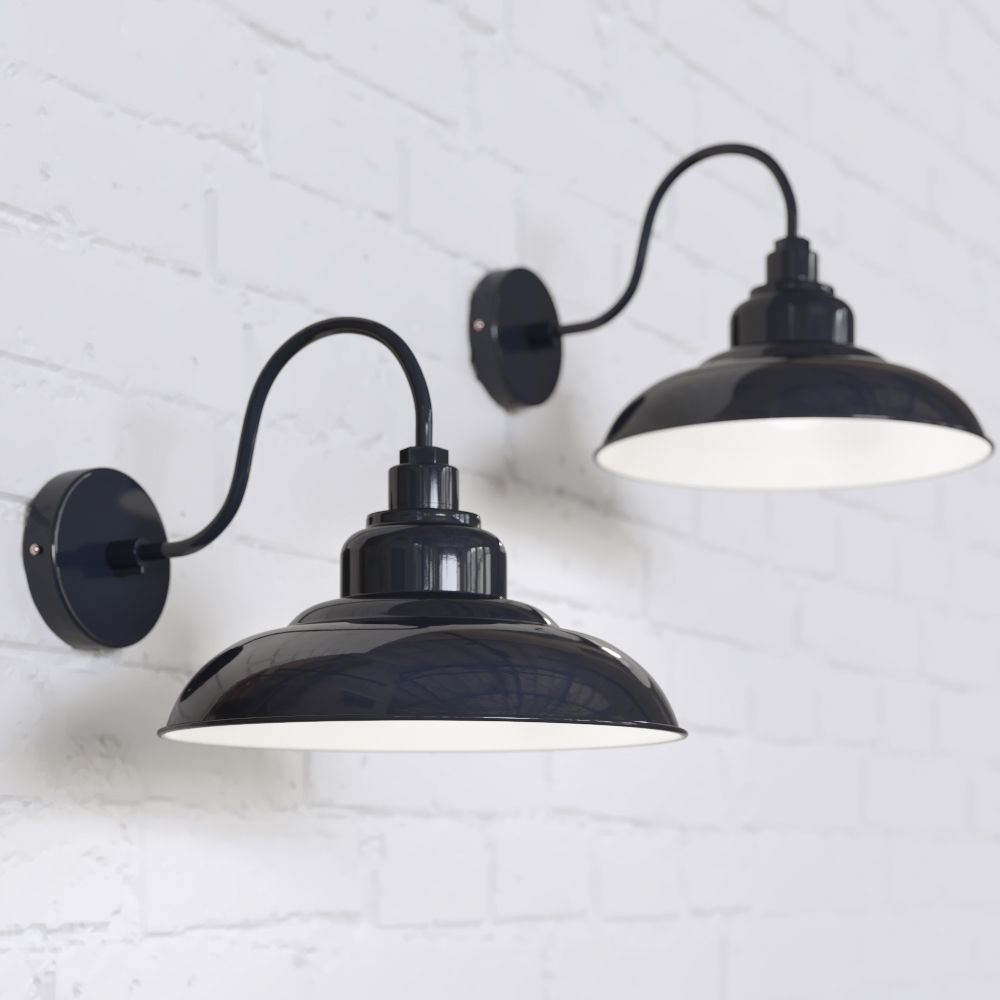 Ganton Small Vintage Pendant Light Squid Ink Navy Blue
The smallest light from our hand painted collection of pendant lights, but just as mighty! The petite Ganton is a charming bell like shape, offering style and character to smaller spaces. Alternatively, they look great as a row of 3 over a kitchen island or dining table.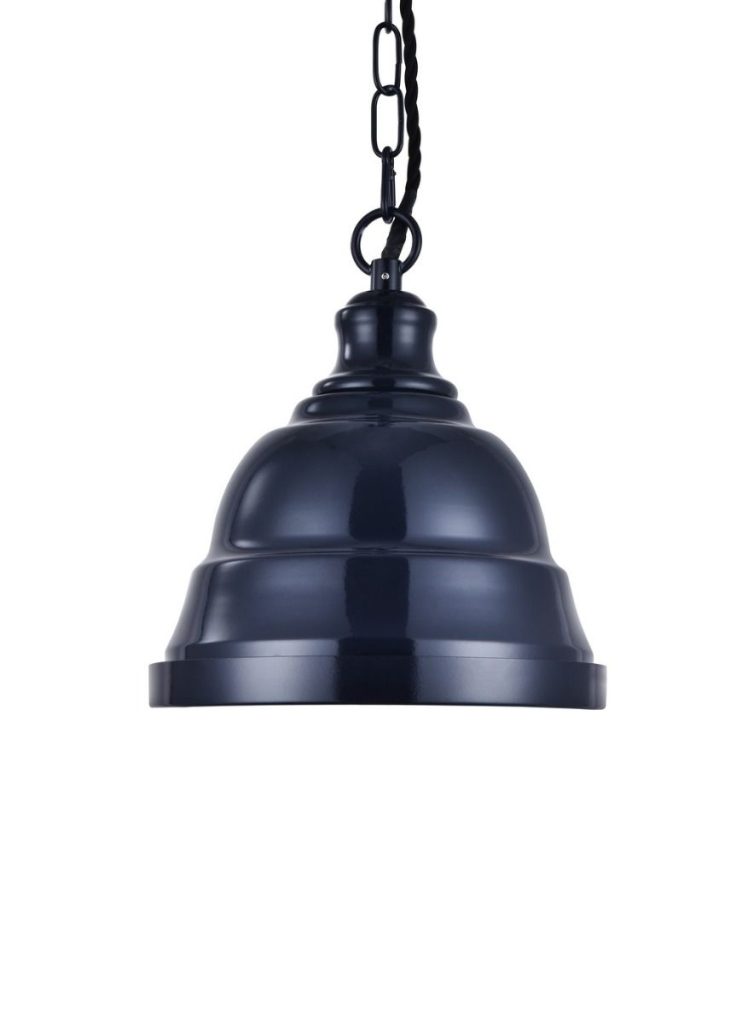 Oxford Vintage Pendant Light Squid Ink Navy Blue
The smooth curves of the Oxford make it a sleek, and stylish addition to any home. One of the most popular styles in our hand painted range of lights. This version of the light comes with no chain, only a simple and attractive cord. The enamelled look, with natural subtle imperfections to give the light authenticity and charm.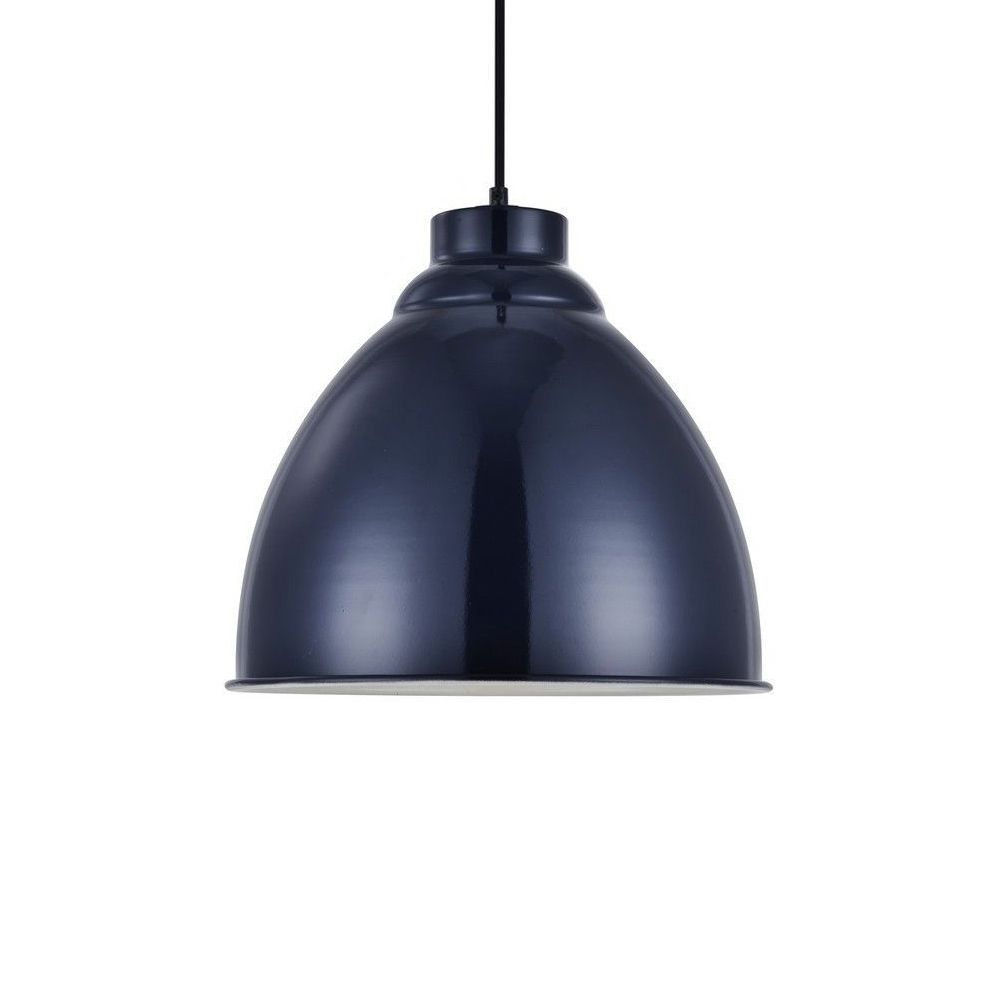 Brewer Industrial Pendant Light Squid Ink Navy Blue
The ultimate in industrial styling, the perfectly formed Brewer industrial pendant light features an elegant horseshoe bracket which holds the light body to the chain. This light is exquisitely soothing to the eye and is handmade to mimic a traditional or period enamelled look.
Oxford Vintage Wall Light Squid Ink Navy Blue
This beautiful Oxford vintage style wall light in Squid Ink Blue works well with both contemporary and traditional style decors. The smooth, curved body lends a warm retro style to any room, and the enamelled look with natural subtle imperfections gives the light authenticity and charm.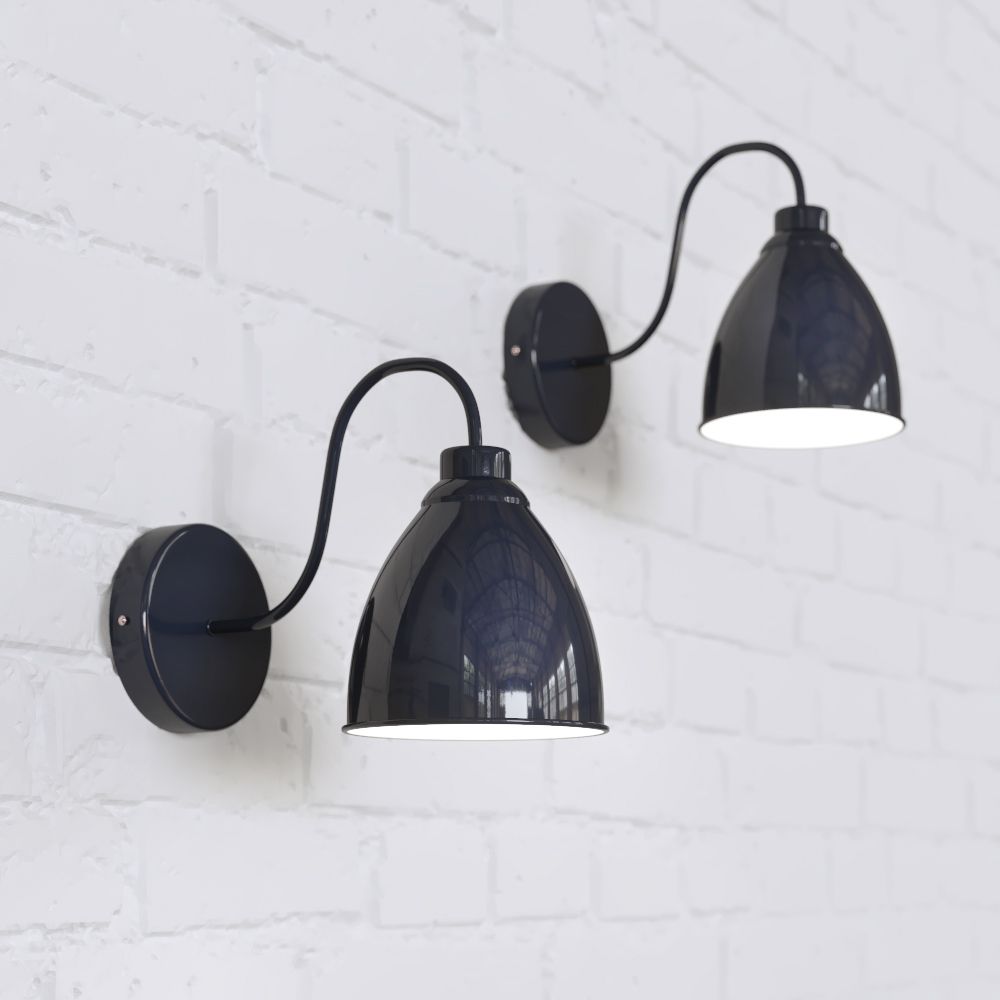 Portland Bedroom and Hallway Pendant Light Squid Ink Navy Blue
The Portland is a highly versatile and elegant shape for most interiors. It is difficult to go wrong with this classically chic looking pendant, providing the perfect showcase for traditional and Edison style LED light bulbs. This light can be used in hallways, dining rooms, kitchens and bedrooms.
Explore our full collection of Navy Blue Pendant Lights for plenty more inspiration. A great colour for both period and contemporary homes.