There are a number of different ways to light your stairway, and this depends on the size and style of your space. From stylish ceiling lights to decorative wall lights, and even recessed stair lighting, there is something for every aesthetic.
Inspiration & Advice
Stairway Lighting Buying Guide
Lighting a stairway can bring many benefits to a home, both from a practical and aesthetic point of view.
Read Stairway Lighting Guide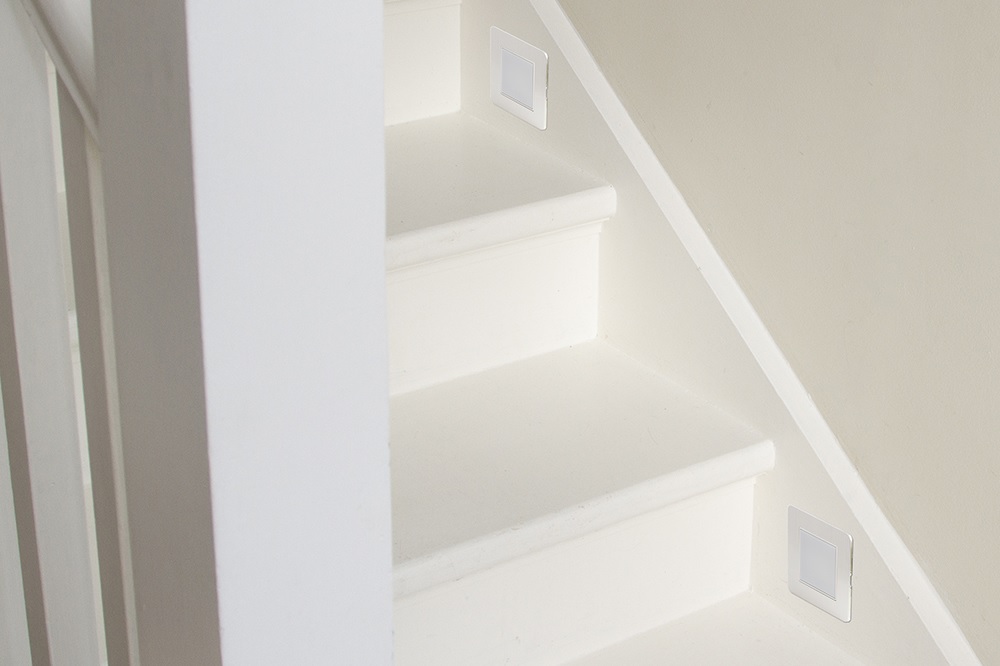 Stairway Lighting
Stairway lighting, often includes stair lights, step lights, or stairway lights, serves a dual purpose in your home – enhancing safety and adding a touch of elegance to your interior. These discreet and functional fixtures are essential for any staircase, be it in a residential or commercial setting.
Stair lights play a crucial role in preventing accidents and ensuring safe navigation up and down your stairs, especially in low-light conditions or during nighttime. They illuminate each step, providing a well-defined path and reducing the risk of trips and falls. Additionally, stairway lights create an inviting and welcoming atmosphere, making your home feel warm and inviting.
One of the advantages of stair lights is their versatility. They come in various styles, including recessed, wall-mounted, and surface-mounted options, allowing you to choose the design that complements your interior décor. Some models even offer adjustable brightness levels to suit your preferences.