Inspiration & Advice
Where To Place Wall Lights
We look at the best places to position your wall lights for optimum lighting in your home.
Read Wall Lights Guide
Style & Advice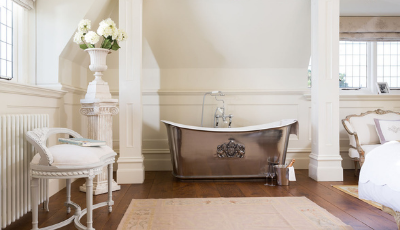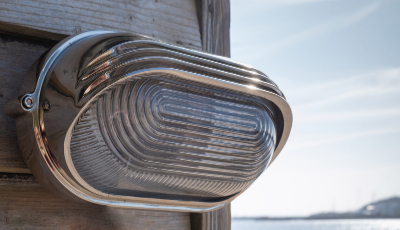 Types of Garden & Outdoor Lighting
To help get your garden summer ready and suitably lit for all the seasons, we take a look at the types of garden and outdoor lighting ideas for your home.
Wall Lights
Our luxury, stylish indoor wall lights come in a variety of finishes and shapes to suit multiple decors and situations.
Wall lights can add character to any room and add an extra layer of lighting. They are great for a number of functions, be it outdoors, as an indoor reading light, or as a hallway light. They also work well as a complement to ceiling lighting.
Choose from our selection of indoor and outdoor lights including enamel wall sconces ,painted lights, metal and glass. You can also browse our range of bathroom and outdoor lights.
If you're after a particular look then we have several different styles to choose from. Whether you're looking for vintage Edison light, a nautical style bulkhead, or something industrial, we'll have the perfect product for you.
Finally, if you're after a particular colour, we have red, green, and blue as well as white and grey
If you'd like more guidance, our blog has information on how to place wall lights . You can also discover how they are perfect for task lighting.
We'll tell you more about what kind of lights are good for bathrooms, and how you can use wall lights in your garden. Read more on our blog.
Browse our online store to discover our wide range of high-quality LED wall lights.