Types of Garden & Outdoor Lighting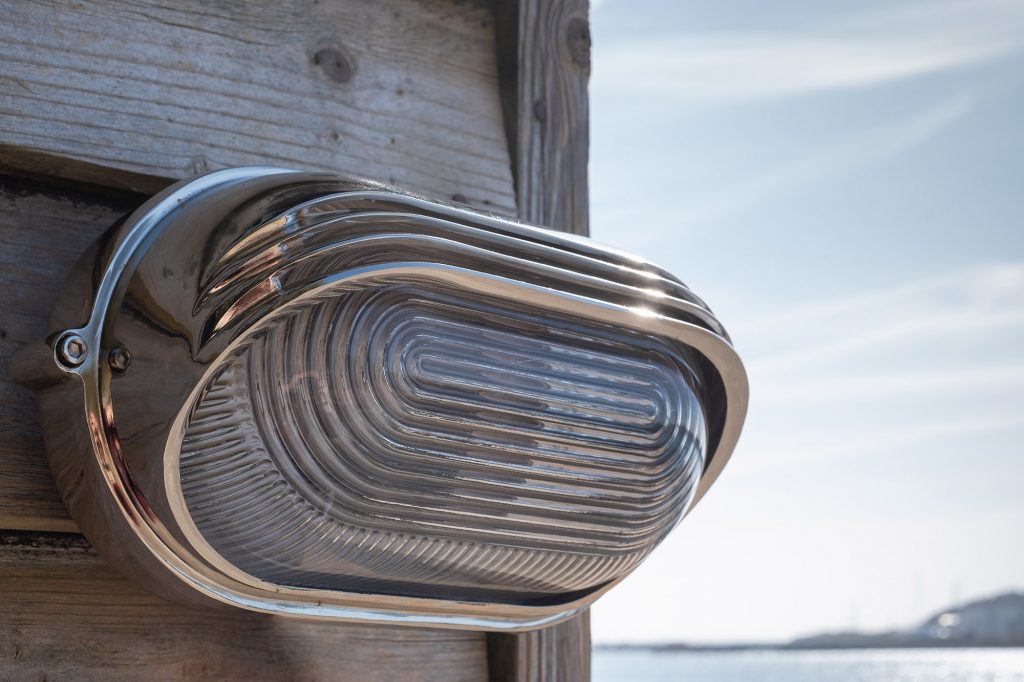 Whether you have a small patio area or a large garden, adding garden lighting will help to lift and add character. Whilst offering versatility and practicality to the space.
To help get your garden summer ready and suitably lit for all the seasons, we take a look at the types of garden and outdoor lighting ideas for your home.
Outdoor Wall Lights
Incredibly popular in gardens, outdoor wall lights are a versatile and practical choice. Easy to install, they can be positioned on any exterior wall surface. Including on either side of a door to welcome your guests, whilst offering a practical safety feature.
Wall lights are available in a wide range of styles to suit your home decor tastes and styles. When selecting outdoor and garden lights, ensure that they are suitably IP rated for outdoor use.
The Flaxman wall light is a neat, rounded wall light that is ideal for so many spaces. Ideal for lighting doorways and walls around your garden. Also available in a nickel finish to suit your decor style.
If you're looking for something slightly larger to project light in your garden, the Carlisle Grid Prismatic Glass Lacquered Brass wall light is beautifully designed. A stunning, nautical addition to a space. You could dot a couple of these around your garden to create a flow of light.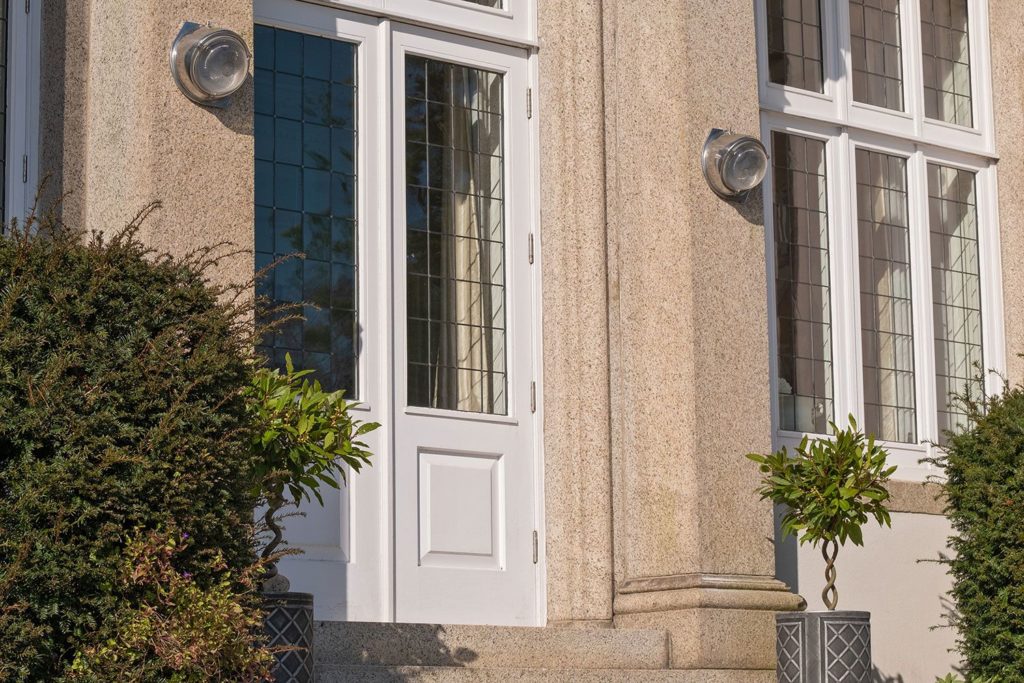 For a timeless and classy look, the Kingly Nickel brings a classic motorcycle-esque look. Perfectly suited for outdoor use, and also works well in the bathroom.
If you lack wall space, the Marlborough is another great option, allowing you to position it horizontally or vertically. A sophisticated redesign of the original nautical bulkhead. Featuring thick prismatic glass and IP66 rating, this stunning wall light will lend understated grandeur to any outdoor space.
Ceiling Lights
These lights might be better suited to your outdoor lighting plan depending on what you want to achieve, and the surfaces available to you.
This type of light is ideal for placing under porches and garages, whilst providing practicality to the space.
These beautifully industrial, nautical style ceiling lights come with clear glass, perfect for Edison style decorative LED bulbs. They work well layering with other lighting sources such as wall lights for a cohesive plan.
Security Lights
Security lights or floodlights are down to personal choice but are a great way to provide lighting and security to the area.
There tends to be a compromise on style when it comes to floodlights, but there are many different options on the market. As floodlights produce a lot of light, they can wash out other sources of light. Do bear this in mind when choosing lights for your garden.
Downlights & Spotlights
These types of lights are fantastic for task lighting and creating a cohesive source of lighting. Spotlights are great for lighting pathways and outdoor areas. Downlights can be positioned under roofs and garages to illuminate at a higher level. As long as they are suitably rated for outdoor use, they make an excellent choice for outdoor lighting.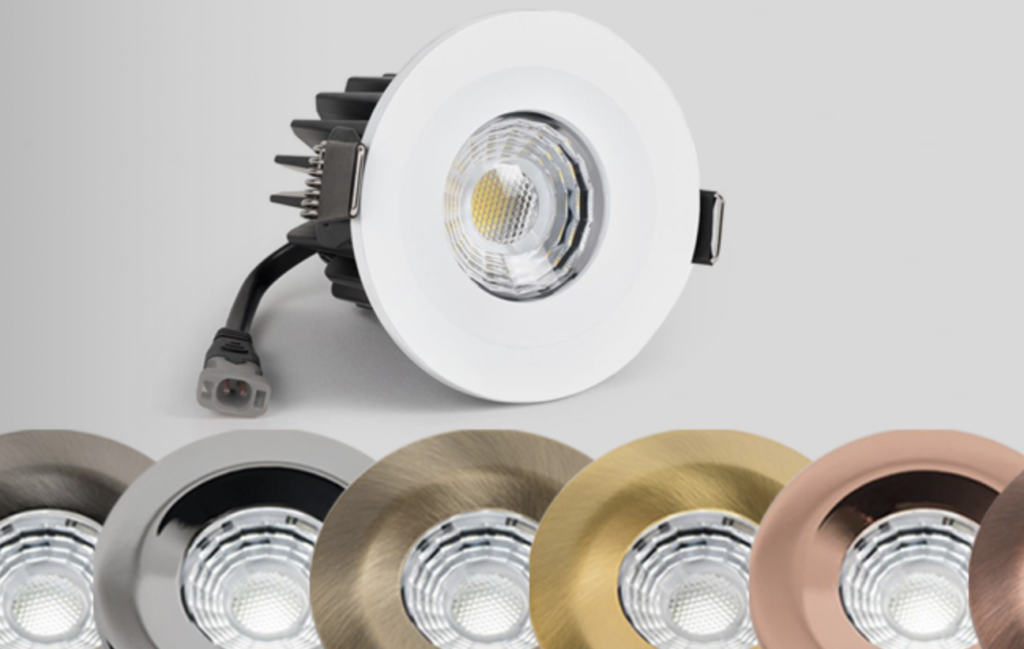 Solar Lighting
Solar lighting remains a popular choice for outdoor lighting as it can be relatively fuss free and does not require mains electricity.
Whilst this makes it a cheaper option, it does rely on adequate levels of sunlight during the day to work when it's dark. Therefore it is not the most reliable source of outdoor lighting.
Head to our full range of garden and outdoor lighting to get your garden summer ready.
[related_products]