Copper Vs Brass Vs Bronze

Copper, brass and bronze are all popular metal finishes in interior design. They all offer a warmth and a distinct style in their own way. They are often used for features around the home like door handles, lighting, sockets and switches and can really add to the overall appearance of their surroundings.
Whilst the differences between them are quite clear when they are all displayed next to each other, it can sometimes be difficult to choose which one is best for a particular interior design project, so in this article we will look at each metal, what it looks like and when you might prefer to use it.
What is Copper?
This is a beautiful and popular metal finish that works well in both classic and modern décor styles. Whilst it looks similar in may ways to rose gold and can be used in similar surroundings, there are slight differences in the colour. To find out more, read our guide: Rose Gold Vs Copper.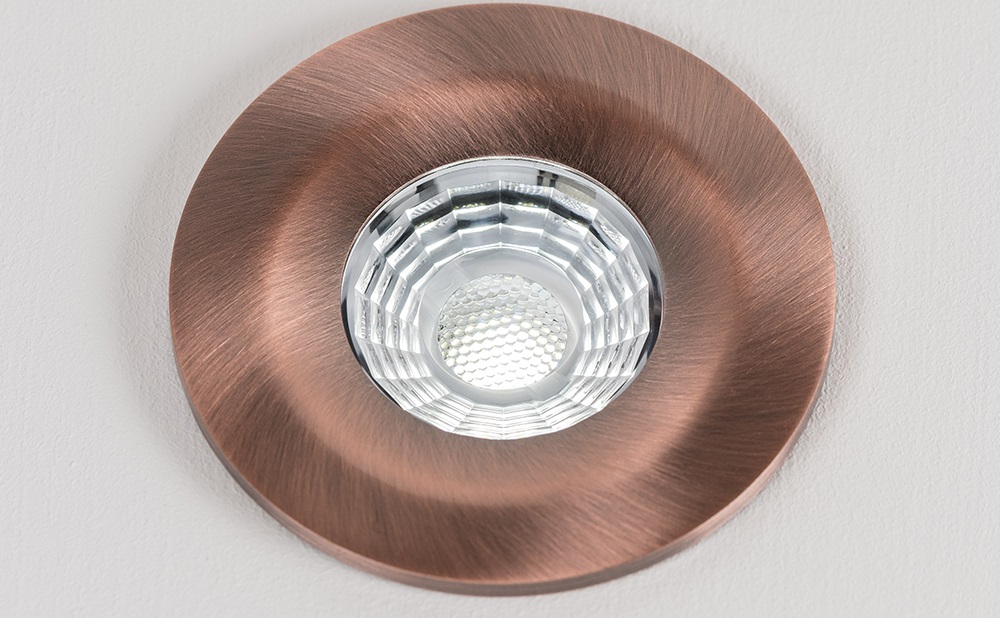 This is a common finish for sockets and switches, lighting and even pots, pans and kettles. Copper has appeared in many kitchens recently and can really shine (literally and metaphorically) in a Victorian home.
Copper is an element, as opposed to an alloy and has a pinkish – orangey colour. It works well with pastille colours like blues, greens and a soft turquoise, but equally complements white, black and grey. As a natural metal, it looks beautiful with grey stone worktops. 
What is Bronze?
Bronze is a beautiful a metal alloy made up of copper and tin, but often with other elements such as aluminium, manganese, silicon or phosphorus. It tends to be darker than copper, but still carries the red-ish colour.
Again, this is popular as a finish for socket and switches but has a much more classic and period look to it. This can really add a touch of class to a room, and doesn't overbear. Bronze can surprisingly go together really well with brass.
Bronze goes well with white, but also fuchsia, teal and black.
What is Brass?
Brass is commonly available in a number of finishes including antique brass, brushed brass, satin brass and polished brass. Each of them offer a different shade, and a different feel, however brass as a whole tends to suit period properties.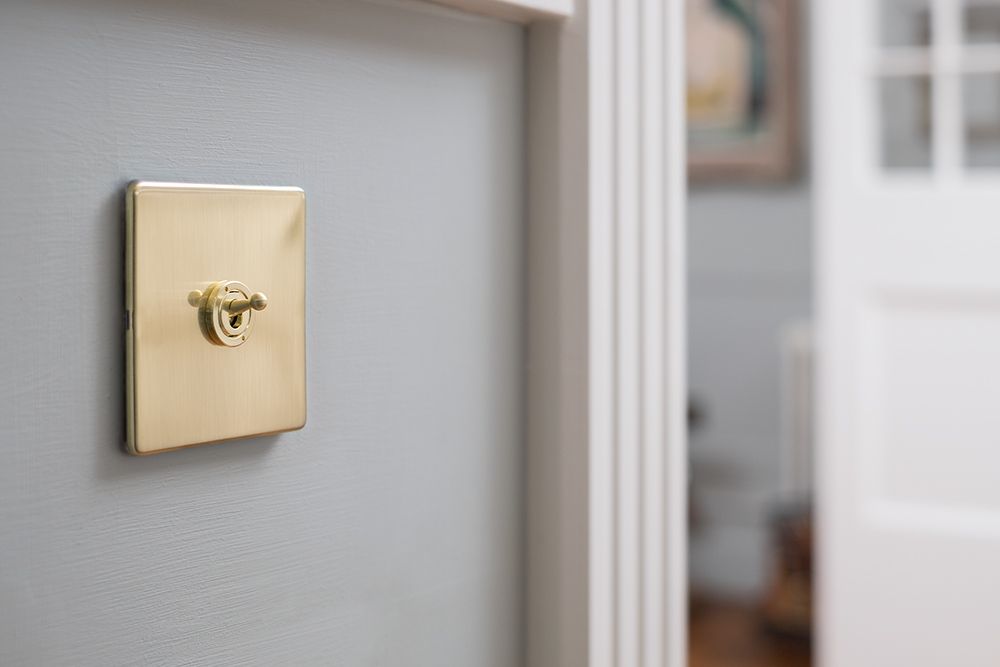 With a muted yellow colour, brass often looks similar to gold, but with a dulled, muted yellow tone. Much like bronze, this is an alloy that includes copper. But unlike bronze, this is made up of both copper and zinc.
Brass works particularly well with pastille blues and greens, but also black and white.
All three of these beautiful finishes can add a real warmth and character to a room when used to accentuate the overall décor.
[related_products]