Rose Gold Vs Copper
Two lighting, socket and switch finishes that have come into fashion in recent years are rose gold and copper. These have slightly similar appearances, but the subtle differences really make them suitable for different décor styles.
Rose gold and copper both bring a beautiful colour in to the room, without overpowering the surroundings. They can both reflect a soft light, for a calming atmosphere and can create elegance. You may be unsure which finish to go for, so in this article we look at the differences between them both.
What is copper and what is rose gold?
The key difference between the two from a scientific perspective is that rose gold is an alloy, meaning it is a mixture of other metals, whereas copper is a native metal- a metal that is found in its metallic form in nature. Other examples of native metals are gold and silver.
The reason why rose gold looks similar to copper is that copper is actually in rose gold. The exact composition values tend to vary, but rose gold is made up of copper, yellow gold and silver. You may have seen some rose gold jewellery, lighting or electrical fixtures that look more copper-coloured than others. This is because they are likely to have a higher copper to yellow gold ratio.
Rose gold tends to have more of a yellowish/golden colour to it (due to the yellow gold). Copper has a beautiful reddish/pink shine to it.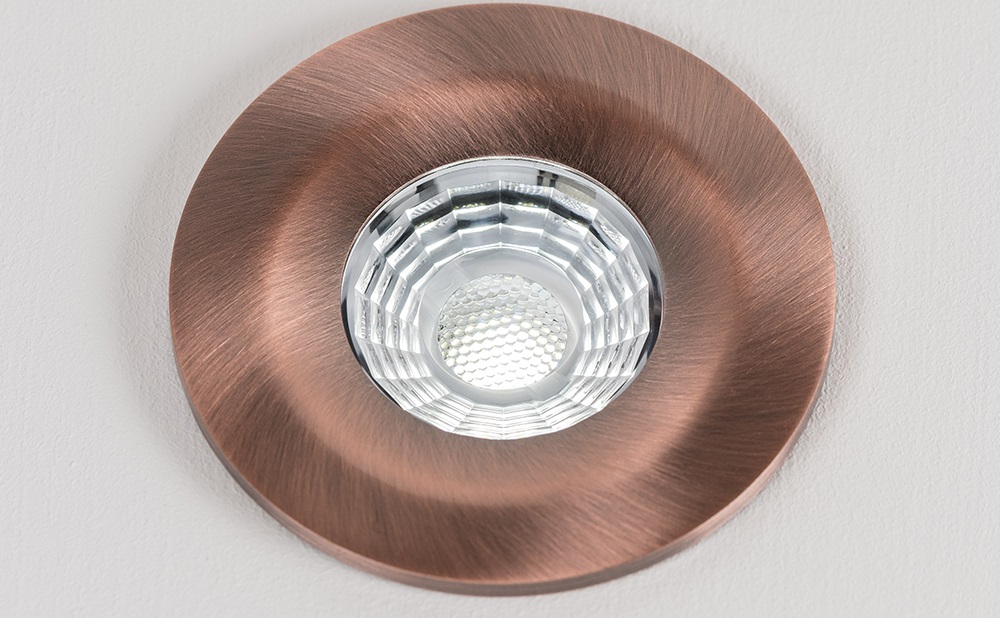 Where to use rose gold or copper
In some situations and decors, you can switch out rose gold and copper. However, it is generally better to stick to one or the other. For example, if you have rose gold downlights, then it is best to use rose gold pendant lights too, rather than copper pendants.
Rose gold has more of a contemporary or modern feel to it, and blends well with soft, pastille colours (read more in our article: Lighting, Sockets & Switches: What is Rose Gold Finish?) whereas copper fits in perfectly with industrial style surroundings. Copper can fit into contemporary surroundings too, but adds a hint of classic or industrial to them.
Both rose gold and copper work well alongside soft or dark blues, blacks and greys. Rose gold, especially works well with glass.
If you have copper kettles or pans in your kitchen, be sure to choose copper light fittings and sockets and switches. The same goes for rose gold- rose gold toasters and kettles have become popular, and look even better if your kitchen is equipped with rose gold downlights, pendants, sockets and switches. The key is to get a consistent feel through the room as these finishes could clash with other finishes like chrome if situated too close.
Lighting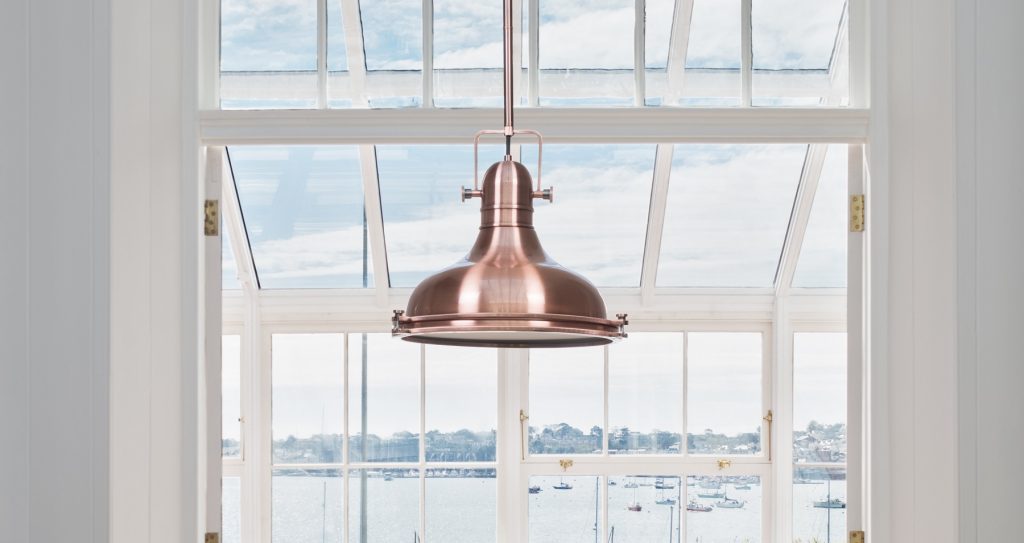 Both rose gold and copper light fittings can bring elegance and style to the room and can really create a centrepiece. They also have the added benefit of reflecting colour to their surroundings. As you can see, these types of lights have an industrial style, but wouldn't look out of place in a more modern kitchen or living room, or perhaps in a classic style hallway.
Browse our selection of rose gold pendant lights, rose gold downlights and copper downlights.
[related_products]