What is Rose Gold Finish?
One of the more popular finishes for sockets, switches and light fittings in recent years is the soft and calming rose gold finish. Whilst similar to copper, yet slightly more mellow, rose gold tends to work well in more contemporary settings and can blend into backgrounds well. It also reflects beautiful colours too, making it perfect for light fittings, especially decorative pendant lights.
A blend of yellow gold, copper and silver, rose gold can vary in colour depth depending on the ratio of yellow gold to copper. The more copper content in there will create more of a reddish rose colour. 14K rose gold has more of a rose pink colour than 18k rose gold due to the higher copper content in 14k and a higher yellow gold content in 18k.
First used at the start of the 19th century in jewellery, it featured in the famous Faberge Eggs, created by jeweller Carl Faberge. It later gained popularity in the West during the 1920s, making appearances in the form of engagement rings. Over the following decades, rose gold's popularity in jewelry has risen and fallen, however it is currently back in fashion.
The current rise in popularity has come with the trend of rose gold finish in the home too, as it makes many appearances on light fittings and electrical fittings. These items are rose gold plated, so are made with another type of metal, for example iron or steel- covered with a rose gold appearance.
When and where to use rose gold sockets and switches
Rose gold is slightly more subtle to copper, so whereas copper sockets and switches work well in a more industrial or vintage setting, rose gold sockets and switches really look the part in modern or contemporary settings. The key is to think about the other colours in the room. For example, if you have copper kettles and toasters, then it is best to choose copper electrical fittings.
What colours go well with a rose gold finish?
The pinkish-golden colour of rose gold works with soft colours. Avoid using with bold, harsh colours. According to House Tipster, navy blue is too cool to pair with rose gold, so if choosing a blue colour go for something with a warmth like caspian blue.
If you are looking to create a modern, elegant look then rose gold fittings with black furniture and walls can be very eye catching. Greys can create a softer look than black when mixed with rose gold. If choosing grey, go for something soft and warm.
Rose gold lighting
For a subtle elegance, rose gold downlights can add a slight touch of class. These are fairly simple to implement into an interior design plan as they don't take up too much space, yet they inject the colour beautifully into the upper part of the room.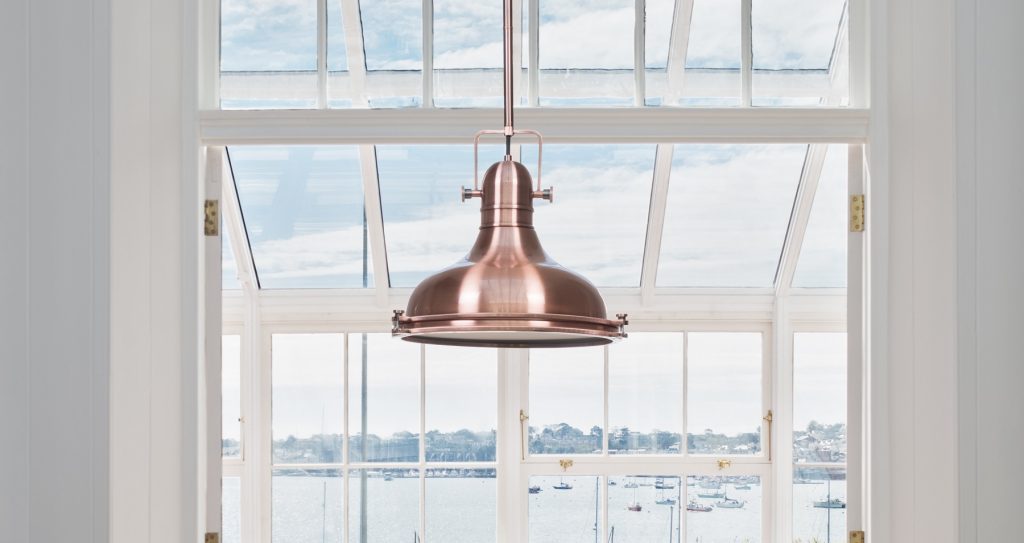 If you have higher ceilings, then rose gold pendant lights can provide a stunning centrepiece. Whether these are suspended above a breakfast bar, stairwell, in a hallway or in a calm living room, these can really pull a room together, and have the added benefit of reflecting the beautiful pinky-gold colour around the immediate area.
Browse our selection of rose gold downlights and rose gold pendant lights.
[related_products is_auto_added="1"]