What Flooring Is Best For Bathrooms?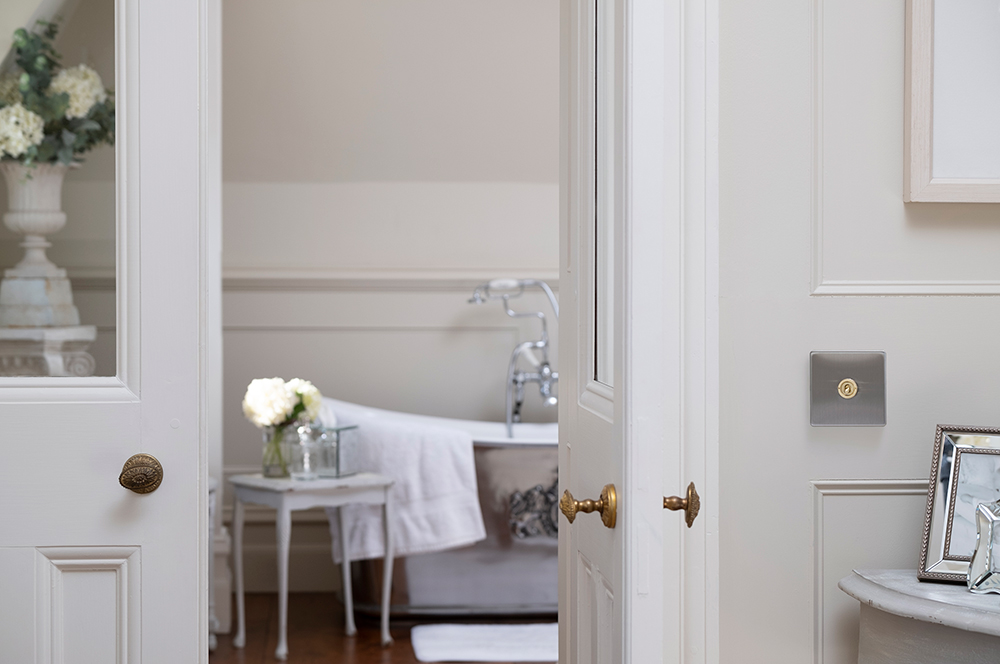 A bathroom is one of the most well used rooms in the home. One thats role often changes throughout the day. This integral space requires lots of careful considerations to ensure that it delivers functionality, yet style to the space.
Choosing the right flooring is no different to choosing the right lighting for a bathroom, it's one of those key fixtures that helps the room flow, whilst essentially serving a purpose in its use, over and over again.
What Flooring Is Best For Bathrooms?
There are lots of different options for flooring when it comes to bathrooms, whilst it can often come down to preference, some flooring is much more suitable and appropriate for bathrooms in general.
Ceramic & Porcelain Tiles
Whilst they can be perceived as being 'cold' and hard to stand on for long periods of times, bathroom tiles are one of the most common choices for bathroom flooring, specifically ceramic and porcelain tiles. The reason for this being that they are water resistant, incredibly hard wearing and often inexpensive. They are available in so many different styles and colours that they are incredibly accessible to most households.
Most tiles can handle a lot of water, including puddles which makes them great for use in showers too. They're an incredibly versatile and easy tile to dry and keep clean, offering one of the most sterile solutions for bathroom flooring.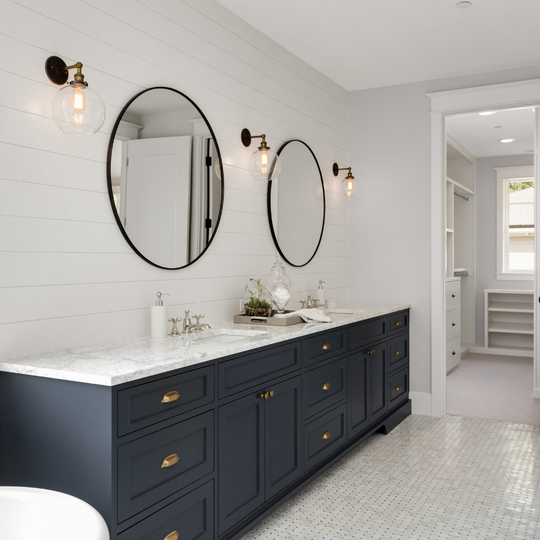 Waterproof Vinyl Flooring
Vinyl flooring is one of the most inexpensive types of bathroom flooring. It makes it a good option for quick bathroom refreshes, but is not as hard wearing and resistant over time like tile. However, vinyl flooring is available in further options again, vinyl can look like stone, plank and even wood and is often scratch resistant too.
Whilst it cannot compete on all levels with tile, waterproof vinyl is still a fantastic covering for a bathroom floor.
Natural Stone Tile
Another great option for bathroom flooring is natural stone tile which is available in a variety of options, which include marble and granite. They offer so many benefits like ceramic tiles. They're incredibly resistant to wear, water resistant and easy to clean.
They're not the most common option for flooring due to a trickier installation. Once wet they can become incredibly slippery which doesn't make it the safest option for a bathroom, especially for family homes. Natural stone does require some regular maintenance to seal the stone finish, preventing penetration of dirt and debris.
Carpet
Carpet is a desired bathroom flooring choice because of the soft feel under feet. However, it is a dated, unhygienic and impractical solution for flooring in a bathroom.
Carpet soaks up moisture and excess water which can lead to it harbouring bacteria and developing mould and mildew. This ultimately just makes carpet a no go for use in a bathroom.
There are many fantastic bathroom flooring solutions that offer everything you could need for a long lasting, waterproof finish that is practical and stylish.