Wall Lights vs Ceiling Lights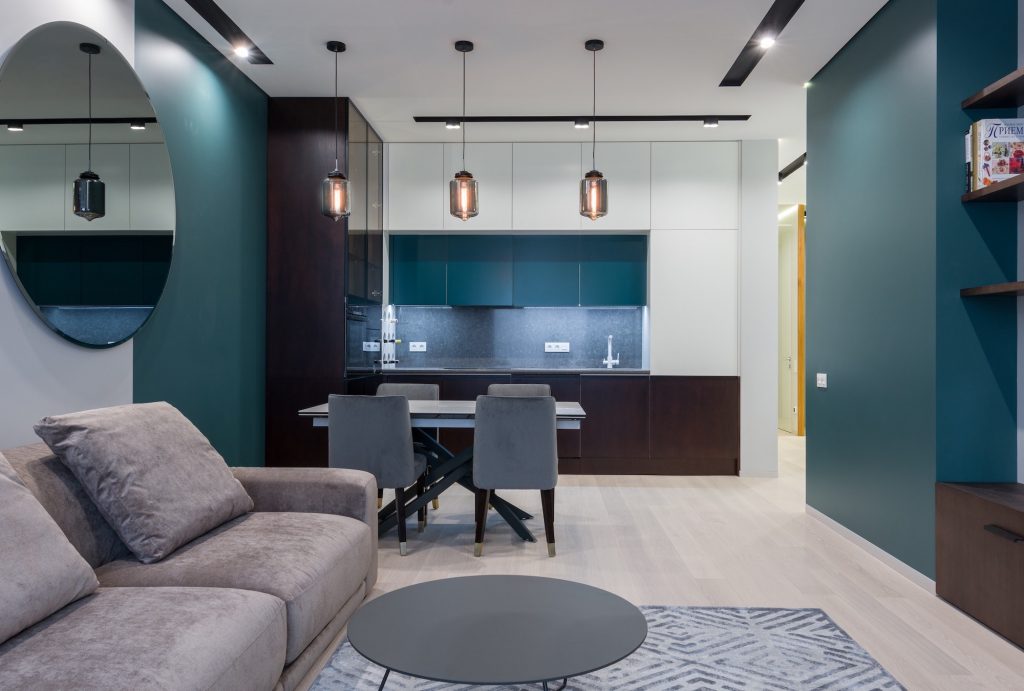 Whether your home contains cosy living spaces or a sprawling open floor plan, your home relies on lighting to create an inviting atmosphere. There are so many ways to use light to draw in ambience, and different fittings will influence how the light layers within each room.
You likely already have the locations of your ceiling or wall lights wired into your home, so unless you are undertaking a major refit, or perhaps overseeing your very own new build, chances are you will have to make do with the light placements you have. But no need to worry, with so many gorgeous lights to choose from, this won't be a problem.
Both wall and ceiling light fixtures add style, but each have distinct differences that can affect how they are used, as well as change the effect they have on a room. So let's explore the varieties of wall lights and ceiling lights, and which type of light will benefit different situations.
Ceiling Lights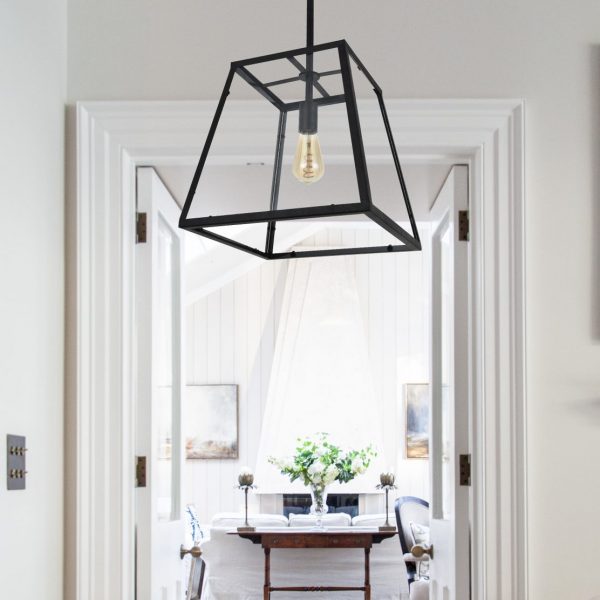 Ceiling lights encompass a wide variety of styles and designs. Pendants can come in any size from ultra-modern, minimalist bulb holders to vast and impressive chandeliers, and everything in between. Whether used as a single statement piece or clustered together to make a full light display, ceiling lights really enhance your décor.
Ceiling mounted lights are a space saving option for lower ceilings or rooms with high surfaces. Perfect high traffic areas as well as bathrooms and utility rooms, this style of light sits flush to the ceiling and helps to avoid accidentally knocking or touching the light.
Spotlight bars are a great way to add a multitude of directional lights, great for task lighting or illuminating wall art or walkways. These handy lights are both functional and stylish, as well as being customisable for your space.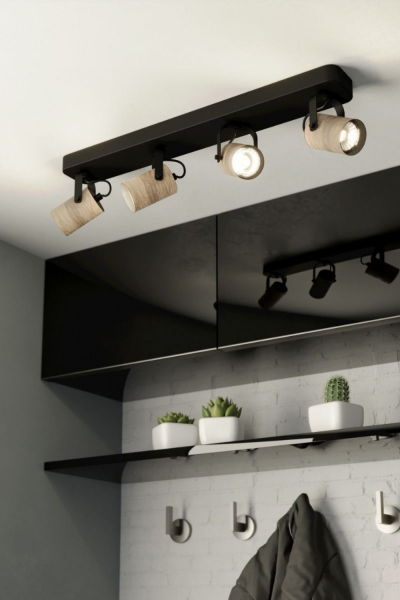 Downlights are the ultimate minimalist design, and with their recessed profile, as well as a large range of different finishes, downlights can pair with almost any interior design. Great for task lighting, downlights add a dimension of light to utility spaces such as kitchens and hallways.
Suspended designs such as pendants and chandeliers create a more formal aesthetic for the design conscious. With so many different styles, the pendant is by far the most popular choice for most rooms in the home. With shades made from wood, fabrics, metal, glass, leather, and plastic, a pendant can direct light, create patterns of light, or simply draw the eye to an impressive statement light display.
Wall Lights
While walls lights may not have quite as many options as ceiling lights, wall fixtures come in many stunning designs. Not just great space savers but also practical, serving as great task lighting for living rooms and bedrooms, particularly in rooms where wall space is ample.
Depending on the design that you choose, a wall light offers great background ambience and combined with ceiling lights, the humble wall light can add a dramatic light layering effect to any room.
Decorative wall lights such as lanterns and sconces are a gorgeous design feature that adds depth to a space, so consider a bulb that emits a warm light for these designs, or even a soft, decorative bulb that emits a lower light. This will enhance the ambience of your room while layering light to complement your more functional lighting.
Spotlights look incredible in pairs when framing a window, doorway, or a fireplace, and especially above bedside tables to replace a table lamp, not to mention clearing precious surface space. These handy lights can work as task lighting for a reading nook, or above a bedside table, and with the right bulb can create stunning layers of light. Consider using these to accentuate artworks or decorative wallpaper.
[related_products is_auto_added="1"]