Types of Outdoor Lighting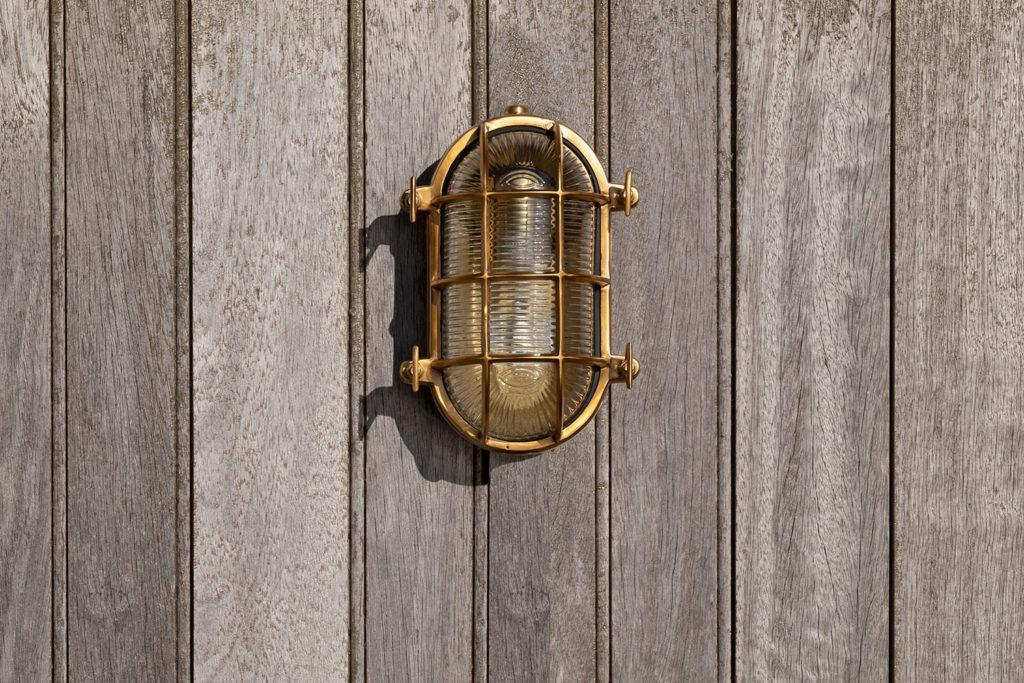 It's important to keep the exterior of your property well lit for security purposes, practicality and style.
With summer on the way, it's the perfect opportunity to assess the lighting setup in your outdoor space and get it kitted out for those garden parties, and all year round use that will see you through to the dark nights in the winter.
We explore the different types of outdoor lighting to get your outdoor space, summer ready.
Outdoor Wall Lights
Wall lights for your exterior are a popular choice when it comes to an outdoor lighting scheme. They're usually decorative fittings that add more than just functionality.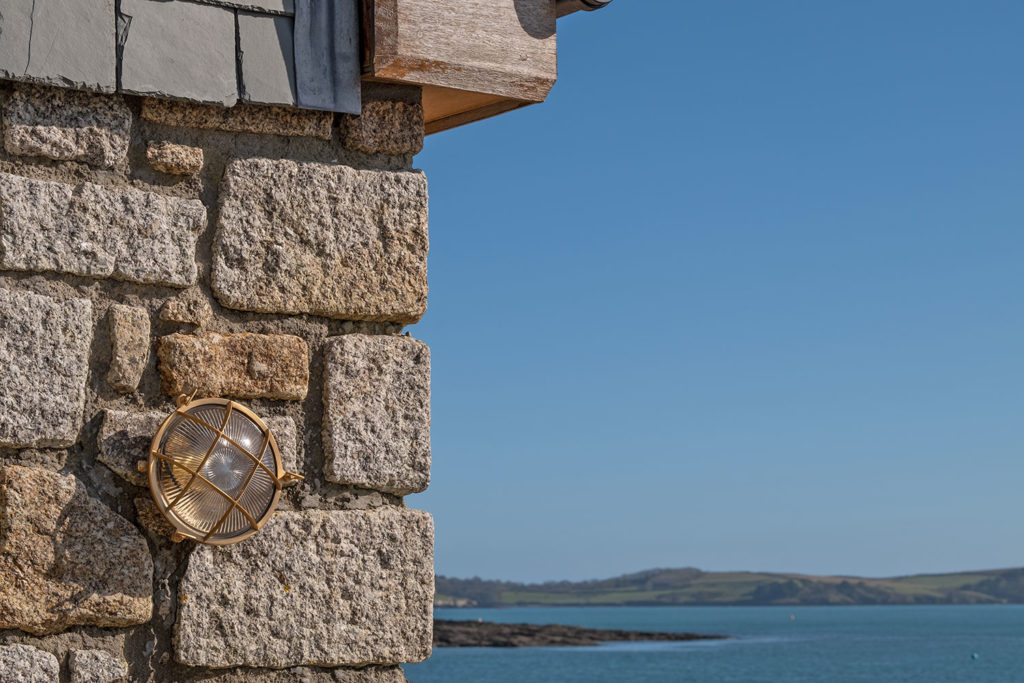 One thing you want to ensure when purchasing your wall lights is that they are suitably IP rated in order to contend with the elements. If the lights are going to be fully exposed, they need to be rated at IP66 + which ensures that they are adequately sealed and protected from dirt and moisture. For areas under a covering such as a porch, an IP44+ rated wall light will be suitable.
Most wall lights are mains powered, but there are solar powered options available on the market.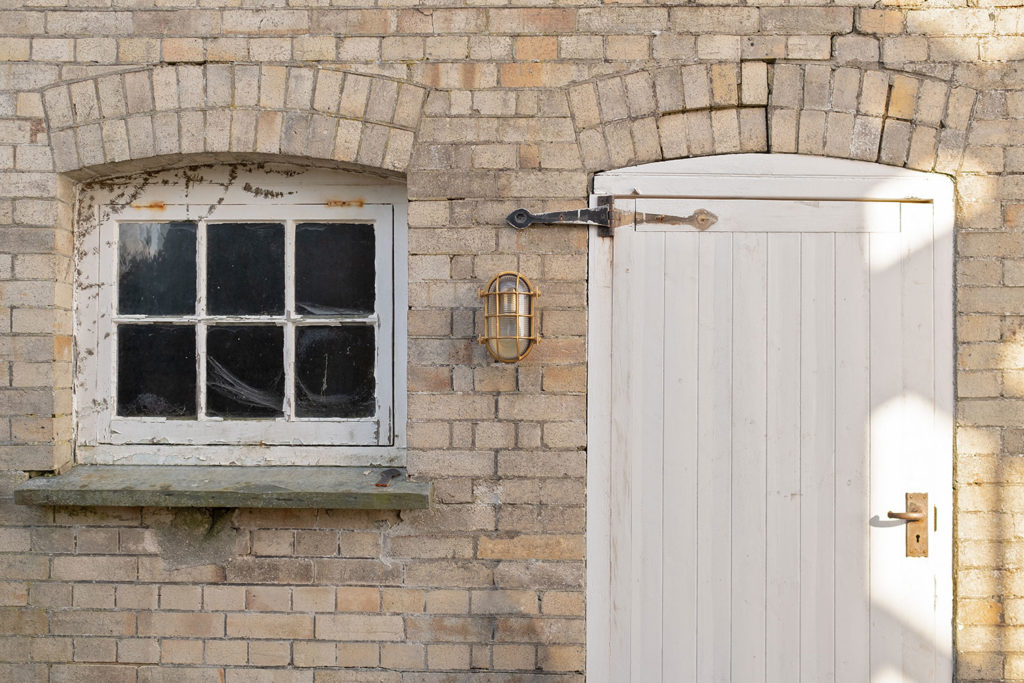 Ceiling Lights
It may not be possible to use wall lights if you have limited space or only a garage on the exterior of your property. Ceiling lights are a great option because they can be placed anywhere there is overhang.
Again, you need to ensure that they are suitably IP rated for outdoor use. There are many stylish options for ceiling lights. The Kemp Polished Brass ceiling light is ideal for outdoor use. These beautifully industrial, nautical style ceiling lights come with clear glass, perfect for Edison style decorative LED bulbs. They're tough and durable, holding an IP66 rating.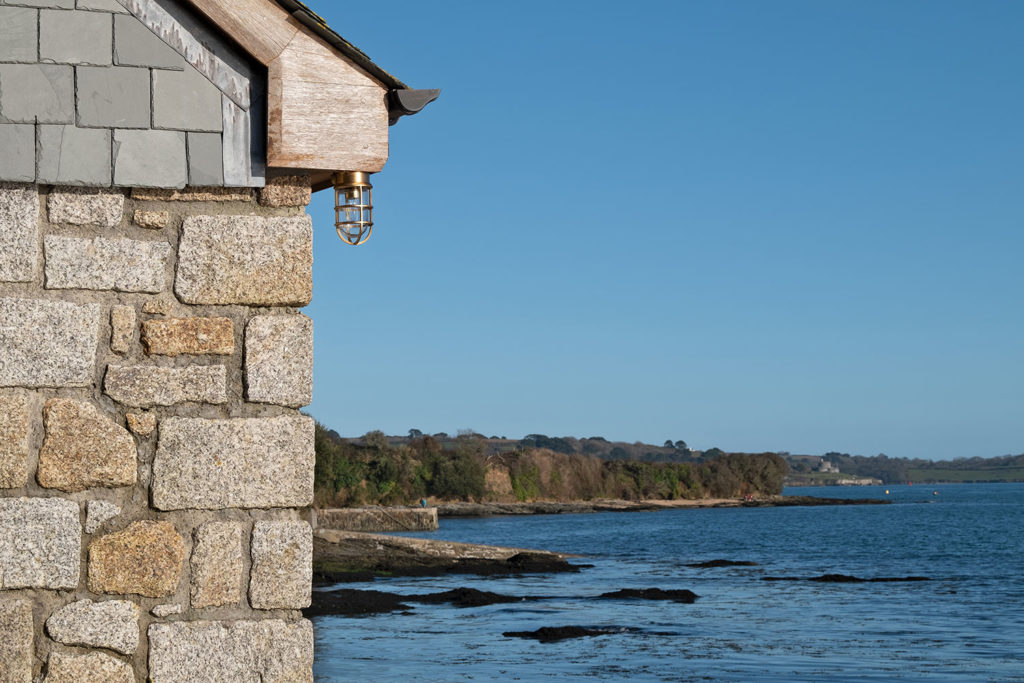 Downlights
Downlights offer a streamlined and tidy finish to an exterior whilst providing a fantastic level of light.
Our GU10 downlights are IP66 rated so they are suitable for outdoor use. Ideal for lining a house, or underneath a garage and angled downwards. They could also be used to illuminate paths, gardens and driveways. They do omit a wider level of light than a standard light fixture so they're best used on larger areas.
As demonstrated below by Maciver Electrical Services who used our copper GU10 downlights to light this house.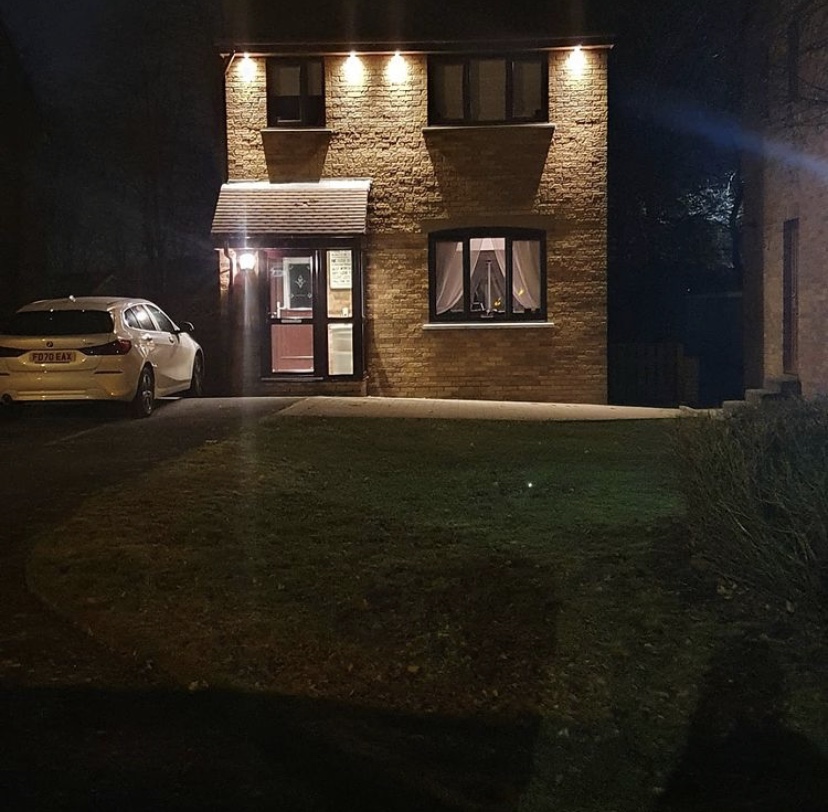 Outdoor Floodlights
Outdoor floodlights are often used as security lights for the property which switch on when they detect movement via a sensor. Floodlights are incredibly bright so they will normally wash out any other lighting you have on in the vicinity. This is definitely worth bearing in mind when choosing the lighting for your outdoor space.
However, they can also be used in the ground to light up objects effectively. If you have a large tree or wall that you want to light up, a floodlight at the base of the feature might be more effective than a spotlight, due to the higher light output.
Lanterns & Fairy Lights
For a cosy outdoor space, you might want to opt for lanterns or fairy lights. They will provide more of a decorative light source but aren't necessarily the greatest source of light. These are usually an affordable option either solar or battery powered.
Our full range of outdoor and bathroom lights are now available online.