Replacing Halogen Bulbs With LED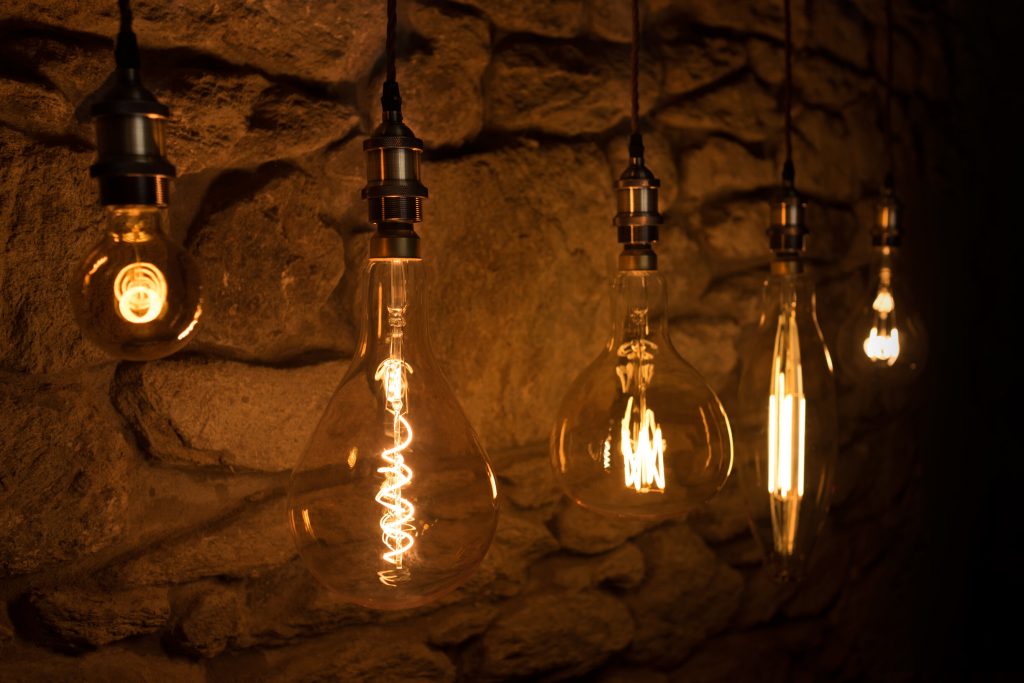 It has been announced under government climate plans that the sale of halogen lightbulbs are to be banned in the UK by September. According to the BBC, officials say 'the move will cut 1.26 million tonnes of carbon emissions a year and deliver consumer savings'.
The plan will help expedite the shift to low-energy LED lightbulbs. LED bulbs currently account for about two-thirds of lights now sold in Britain. We take a look at the differences that can be found between both halogen and LED, and how to easily make that switch from halogen to LED bulbs.
Halogen Vs LED Bulbs
The primary reason for phasing out halogen bulbs is to cut carbon emissions. A total phase out would be the equivalent of removing more than half a million cars from the UK's roads, the Department for Business, Energy and Industrial strategy said.
Therefore, it is no surprise that halogen bulbs are far less energy efficient than their LED counterparts. Whilst the initial investment of LED bulbs and downlights can be more expensive, the ongoing cost savings in the form of energy saving makes LED downlights a far more cost-effective option.
Just to put that into some numbers, on average 15W LED bulb costs around £0.002 per hour to run. A 70W halogen bulb costs around £0.008 per hour.
Take a look at a full overview on the bulbs on our article Incandescent vs CFL vs LED vs Halogen Light Bulbs.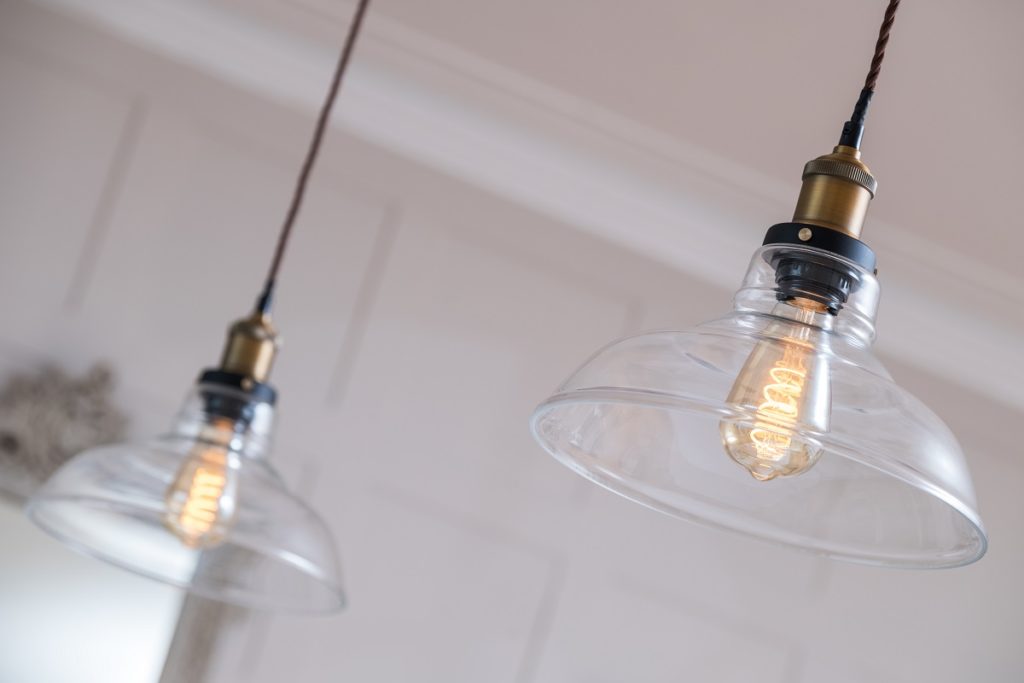 How To Switch Over From Halogen To LED Bulbs?
Before you dispose of your halogen bulbs and make the switch to LED, there are a few important factors to consider to ensure you retain your desired level of lighting in your home.
Cap Fitting Requirement
The main piece of information you need when purchasing bulbs is the cap fitting. Light bulbs all have a code to identify their fitting. The letters stand for the name of the fitting and the numbers represent the diameter of the fitting in millimetres.
Your existing bulb will usually display this information somewhere on the bulb, alternatively, check your light fitting for this.
Colour Temperature
The colour temperature of a bulb describes the appearance of its light and is measured by degrees Kelvins on a scale from 1000 to 10000. When you see the number 3000K or 4100K for example, the K stands for Kelvins. Bulbs with a lower temperature will have a warmer light. So a bright, blue/white, cool bulb will have a higher value than a traditional sunset yellow.
If you're not certain of the specific colour temperature of your existing halogen bulb, you should be able to get a good feel of the light when it's on and whether you prefer a brighter, white light or something more orangey.

CRI - Colour Rendering Index
Halogen bulbs can often come with a higher CRI than LED bulbs. Colour rendering index is the measurement of how colours look under a light source when compared with sunlight.
CRI is measured on a scale of 0-100 with 100 being the highest and closest to emulating daylight. High CRI not only lets you see the true colour of objects and décor as they are meant to, but it can also give better contrast which in turn aids tasks where clarity is helpful such as food preparation, applying makeup, reading, artwork or needle craft.
When making the bulb switch opt for high CRI lighting options where possible to ensure you retain the optimum level of lighting and clarity that your home is used to.
Wattage Conversion
Another thing to bear in mind is the LED equivalent of a halogen bulb wattage. LED equivalents wattages can only be approximate. The differing wattages can be down to the colour temperature and quality of the bulbs that are being compared.

Take a look at our full range of LED bulbs and LED downlights. If you need any further help with replacing your halogen to LED bulbs then please do get in touch with our customer services team at Elesi.
[related_products]