Which Outdoor Lighting Is The Best?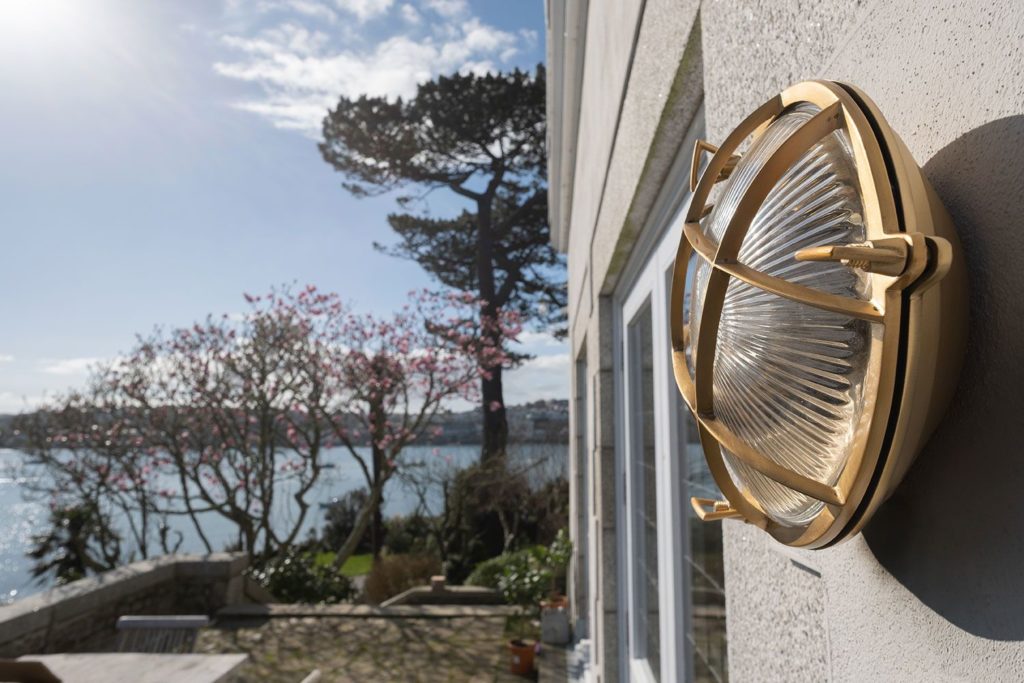 As garden and outdoor gatherings are the new norm, there's never been a better time to select the best outdoor lighting for your space.
With a focus on practicality and aesthetics, we explore the best outdoor lighting fixtures that will illuminate your space throughout the seasons.
Wall Lights
Wall lights remain one of the most popular and best outdoor light fixtures due to their versatility and practicality. Depending on the outdoor space you have, you'll be able to find one of ample size to meet your exacting requirements.
As most wall lights are also mains powered, using LED lights with them will ensure that you can keep electricity costs low. Whilst helping the environment too. Solar powered lights are a popular choice in gardens but they do not provide light consistency throughout the seasons.
Marlborough Eyelid Bulkhead Nickel Wall Light
For a smaller space, the Marlborough is a fantastic choice as it can be fitted horizontally or vertically. Hand crafted in solid brass, the Marlborough eyelid bulkhead delivers the presence of a traditional nautical bulkhead. Yet when completed in a refined nickel finish its allure appeals to both the Art Deco and Contemporary eras.
This wall light is IP66 rated so it can be used on all exterior surfaces without risk of corrosion or damage. Available also in a brass finish.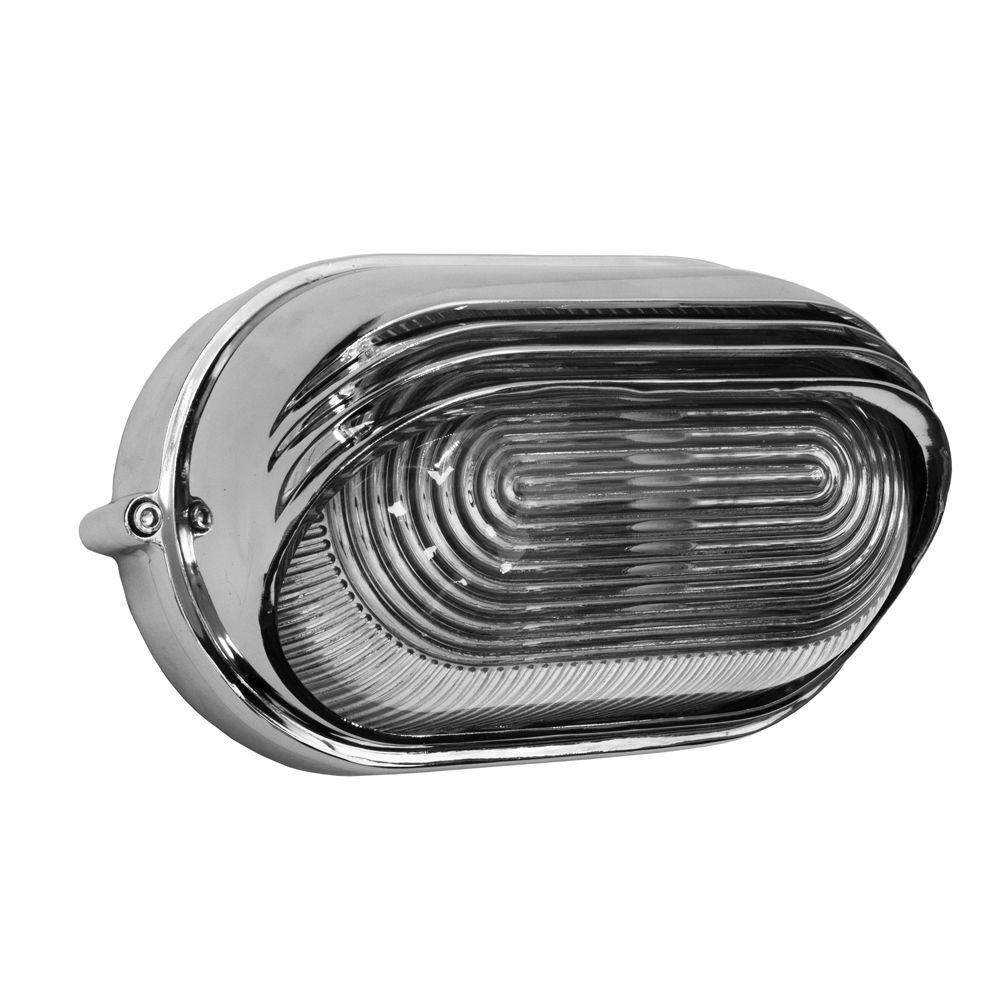 Carlisle Lacquered Brass IP66 Web Prismatic Glass Wall Light
Practical, robust and aesthetically pleasing, the Carlisle is beautifully retro, with a nautical twist. Suitably IP rated for outdoor use, this light will provide a gorgeous glow in a garden. This robust unit will last for years to come. It would be a great investment for part of an outdoor lighting scheme.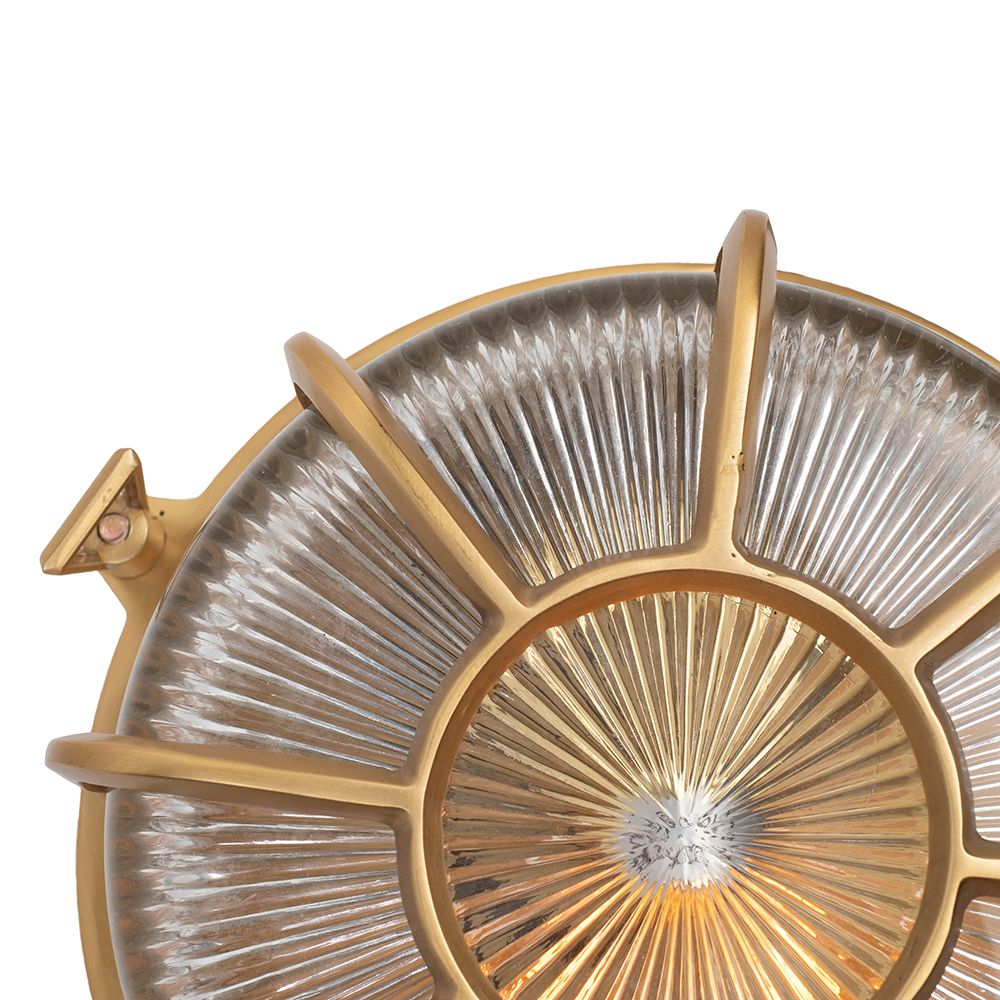 Kemp Polished Solid Brass Nautical Wall Light
The Kemp is one of the best lighting choices for an outdoor space. Suited to a classical, industrial or nautical style of décor. This works as a sconce wall light and perfectly complements our Kemp Ceiling light. Ideal for layering light throughout a garden. A neat and compact light that can fit on the smallest exposed areas.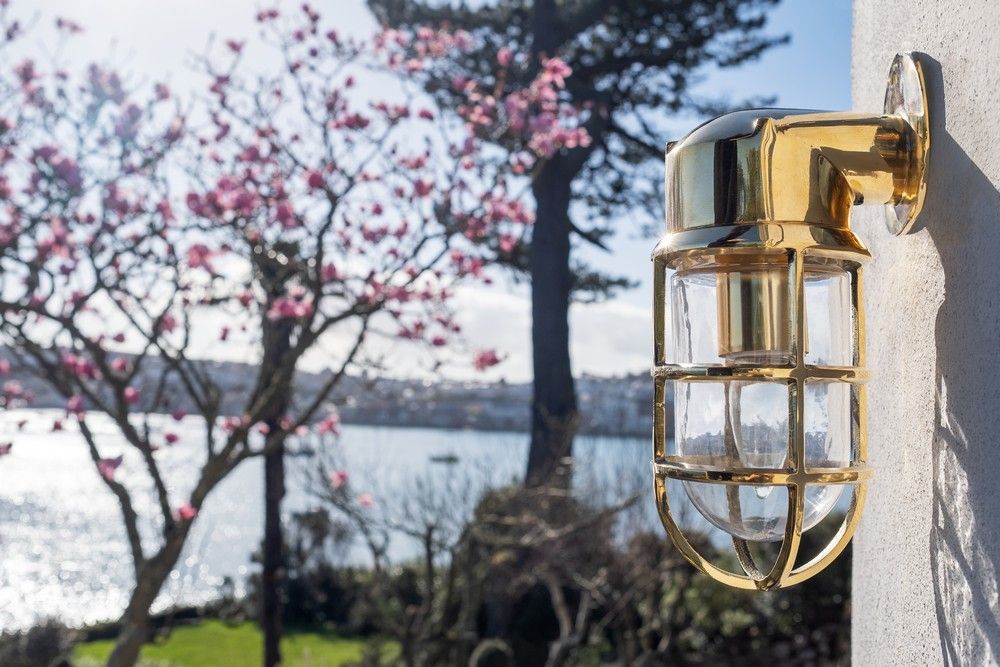 Hopkin Polished Solid Brass IP66 Prismatic Glass Wall Light
A real beauty, the Hopkin is a stunning lighting choice for an outdoor space. Offering full protection to the elements and a gorgeous glow. The etched glass and aged brass finish give this IP66 rated ceiling light a vintage style. Perfectly suited to industrial décor. The darkened finish on both the metal frame and glass cover give this light an antique appearance.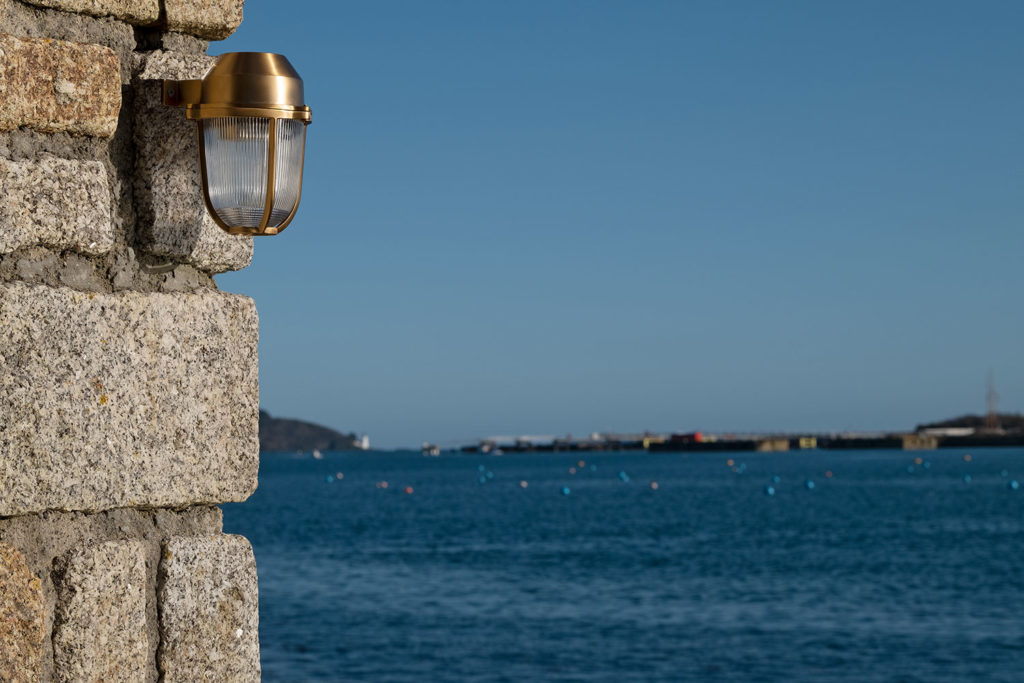 Ceiling Lights
This type of outdoor light is a fantastic option for your lighting scheme if you have minimal space available or no space on walls for lighting. Ceiling lights can be positioned on the under-hang of a garage, porch or house.
Kemp Polished Brass Ceiling Light
Ideal for using in tandem with the Kemp wall light, neat and stylish, these beautifully industrial, nautical style ceiling lights come with clear glass, perfect for Edison style decorative LED bulbs.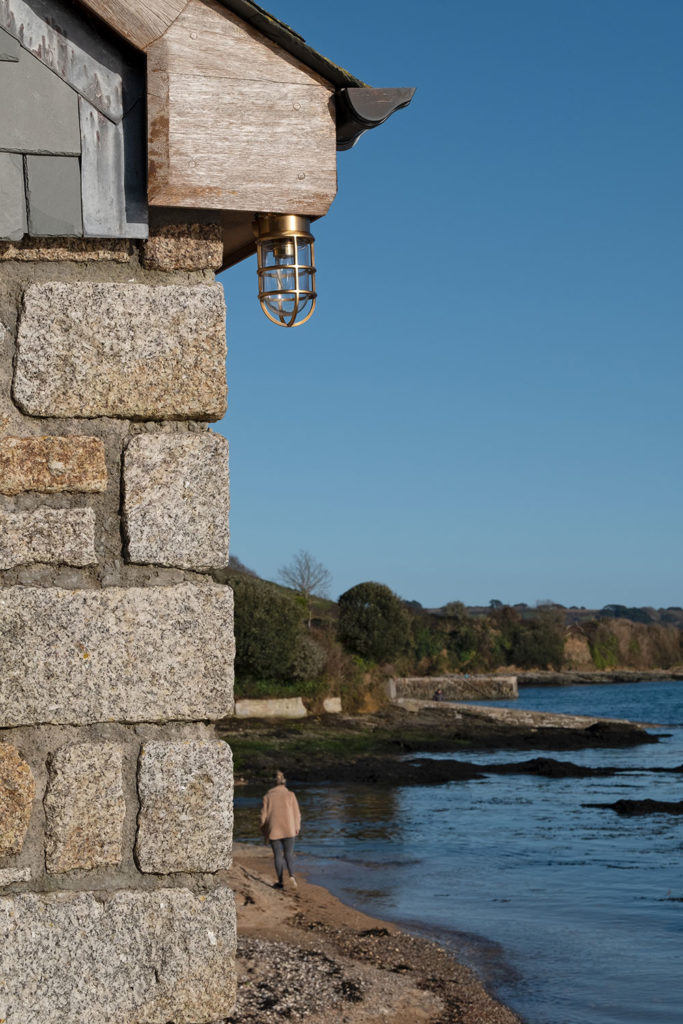 Take a look at our full range of outdoor lighting to find the best fixture for your space.