Which Colours Go With Beige?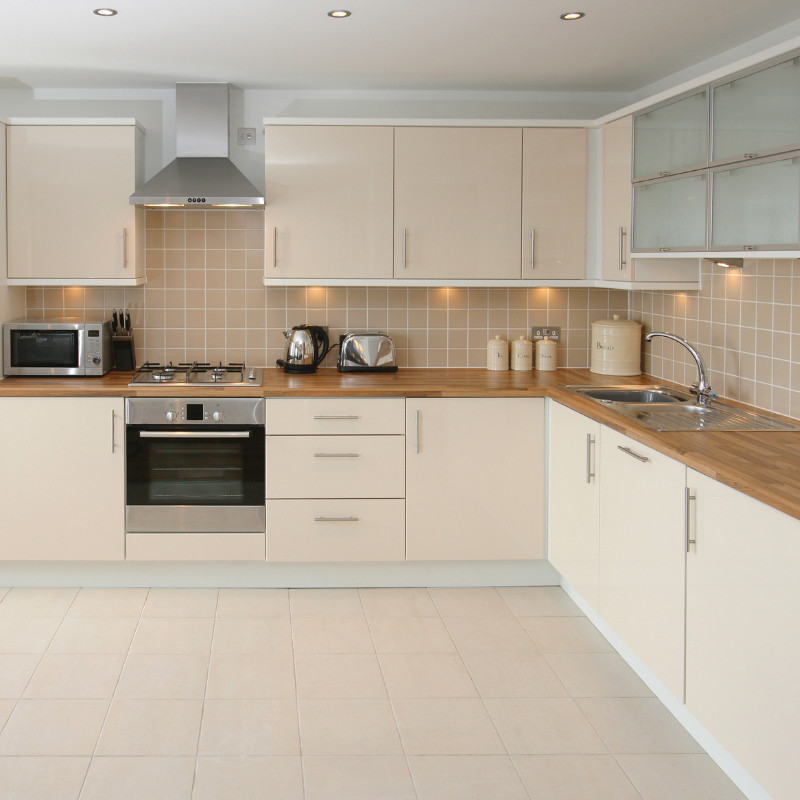 Beige is an interior colour that is easily overlooked as being a bland and boring option. Usually trumped by white for its minimalist look that can be brought to life with other pops of colour.
This underrated shade offers a lot to interiors, with neutral colours becoming a popular colour palette for homes. To give a better understanding of how beige can be incorporated into your home, we explore the colours that go well with beige.
Which Colours Go With Beige?
Beige & White
If you're looking to create a really minimalist setting in your home, beige and white are the perfect colour complements for one another. Whilst the two colours are both neutral, the stark and crisp white provides a lovely contrast against the beige.
This pairing is popularly used in living rooms and kitchens as it helps to create the illusion of an airy space. It can also be used to create a cosy feeling throughout rooms such as a bedroom.
Don't forget that other neutral colours could be brought in through decorative accessories for a bit of warmth. Such as rusty red, earthy green and browns.
Beige & Brown
Light beige paired with dark brown creates a wonderful colour combination. Both colours represent natural, earthy colours, whilst the brown helps to create warmth in a room.
They could be used throughout a home with beige being the perfect colour for wall paint. From there, you could incorporate dark wooden furniture for that natural element, and by bringing in brown accessories for maximum impact.
Beige & Baby Pink
For a soft and feminine interior, beige and baby pink work perfectly together. The result of the two together creates a soothing and gentle room. This brings a touch of delicate warmth to the space. This colour combination is not suitable for every room, but it is favoured in nurseries and children's rooms because of that effect.
It's best to use beige for the walls and bring the baby pink in through furniture and decorative accessories.
Beige & Earthy Green
Like brown, earthy green shares the neutral and natural colouring association with beige which makes them highly compatible in your interiors. These two colours can create a fresh and inspiring interior. You might want to incorporate a third colour into the mix such as brown through wooden furniture to keep that neutral, yet natural balance running throughout.
It doesn't just have to be earthy green, beige can work well with other tones of green such as olive, forest and dark green.
Beige & Grey
Despite both being neutral colours, beige and grey are a powerful and warm pairing. This colour combination would work well in a kitchen, living room or gender neutral nursery.
If you choose to paint the walls beige, keep it modern by bringing grey accents in like throws, rugs and linen.
Beige & Gold
For a sophisticated and luxe look, gold can add a bit of style to a beige backdrop. It can turn an otherwise boring space into a comfortable, and luxurious space.
Brushed brass is another gorgeous pairing in small doses, especially for interior hardware and decorative accessories. Brushed brass sockets and switches will make the room look more appealing and stylish, the finishing details really do matter.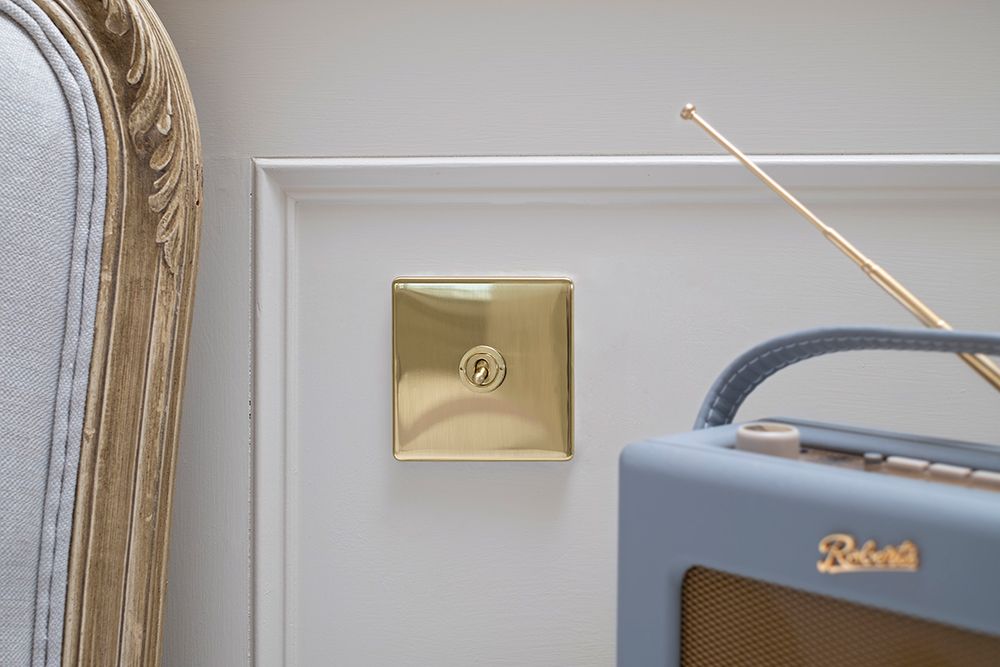 Once you delve into this neutral colour there really is more than meets the eye. Beige is far from boring when complemented by other colours in your interior.
[related_products is_auto_added="1"]