What is an intermediate switch?
When planning which sockets and switches you need for each room in your home, you may have come across intermediate switches. We are often asked what intermediate switches are, so in this article we explain what they are, where you may use them and how to choose the right one.
Intermediate switches are three way switches, for when you have three or more switches controlling one light. The middle switch of the three needs to be an intermediate switch.
Where would you use an intermediate light switch?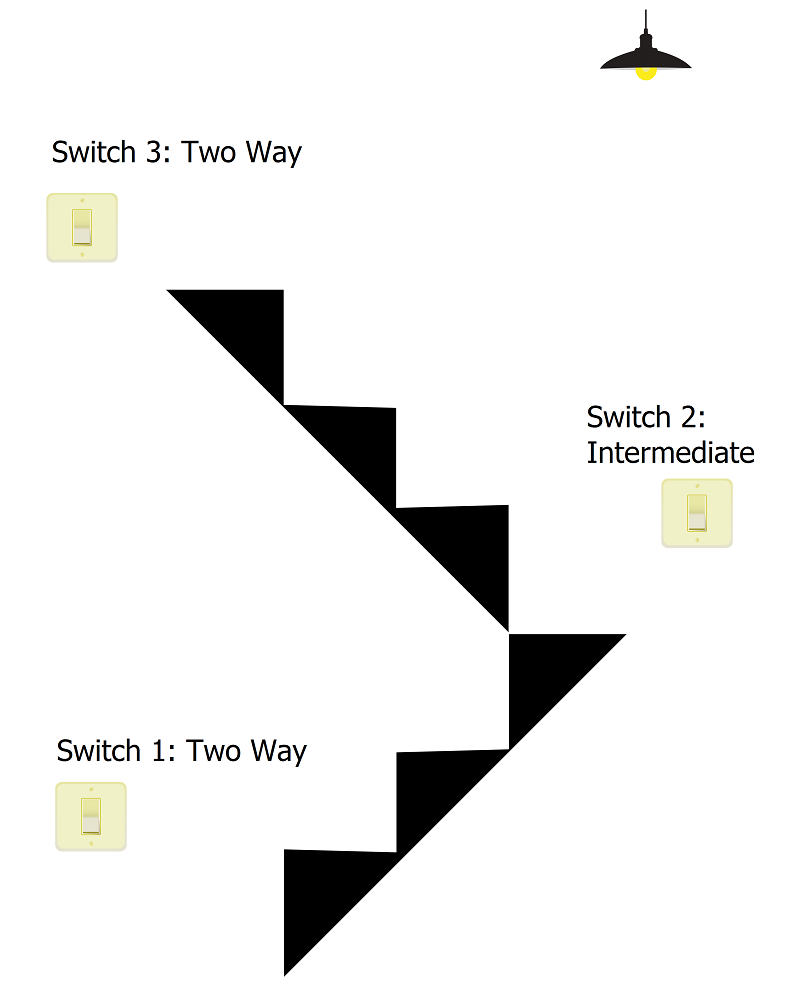 Other switches available are one way and two way switches. One way switches would be use if you only have one switch for a light.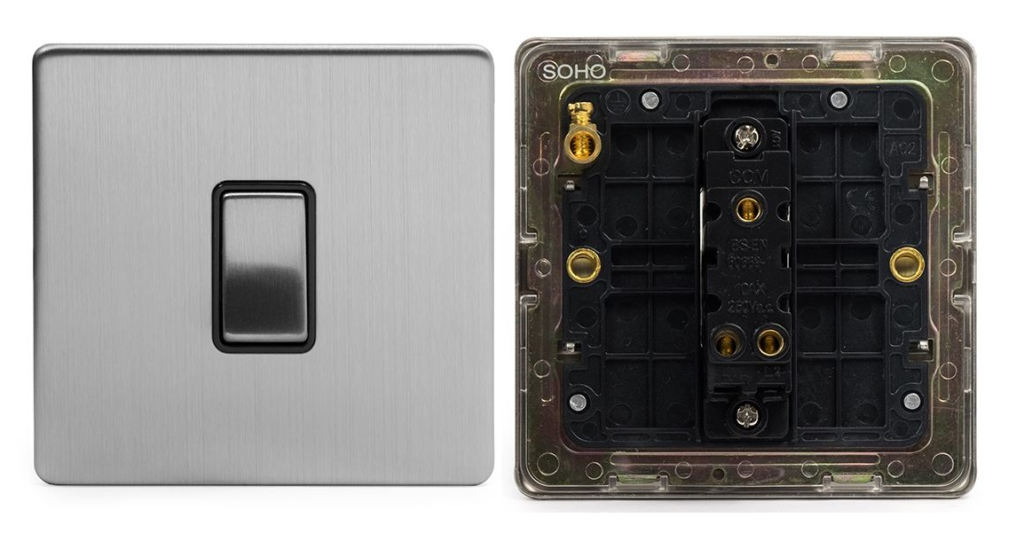 Two way switches can be used as a substitute for a one way switch, but also when there are two switches for one light. So if you have a room with two doors and need a switch at each door for the same ceiling light, two two way switches are needed. Intermediate switches can cover this but two way switches will do the job.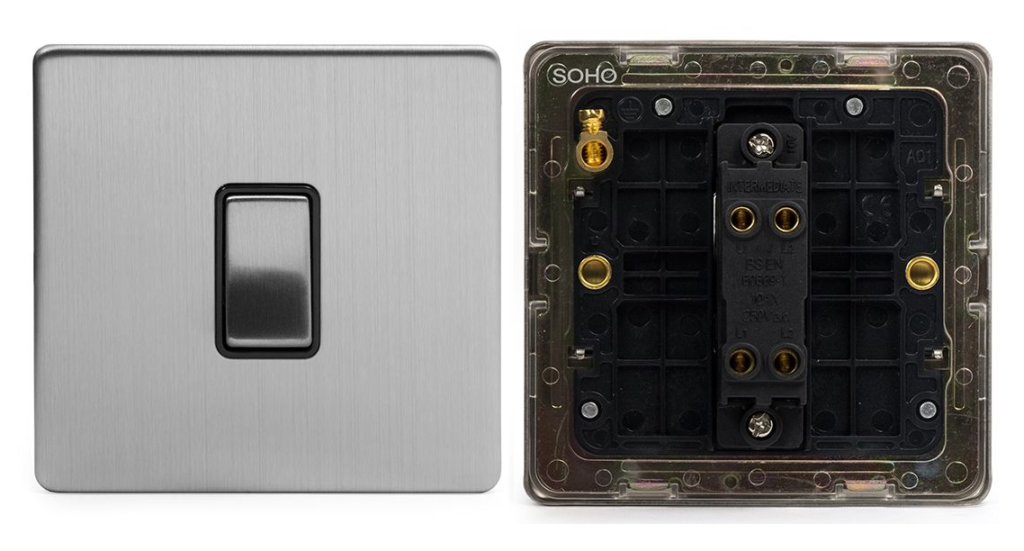 Intermediate switches can be used for most lighting circuit situations, but as they are more expensive than 2-way switches, are generally only used when needed. If you have a big room with three doorways, and a switch at each doorway, all controlling the same ceiling light, you'll need a 2 way switch at each end doorway and an intermediate switch in the middle, so the circuit can function properly.
Why do intermediate switches cost more?
Intermediate switches are simply more complicated than one way or two way switches, so they tend to cost more.
What sort of intermediate switches are there?
These switches are available commonly as rocker switches, especially as one gang intermediate switches, however a few socket and switch manufacturers including Soho Lighting provide intermediate toggle switches. Soho Lighting and Lieber also sell 2 gang, 3 gang and 4 gang intermediate rocker switches.
Grid switches can be used to create combinations too. You may want to have a two way switch and an intermediate switch on the same plate. This can be created by attaching a two way switch module and an intermediate switch module to a grid frame.
Intermediate Dimmer Switch
Intermediate Dimmer Switches are now available. Not only is the technology now available for a true multi-way dimmer, but the Dimming Toggle Switch from Soho Lighting is a great, design-conscious choice for multi-location dimming. Smart Switches are another great option for multi-location dimming, and add the extra benefit of remote control of your lighting.
[related_products is_auto_added="1"]