What Colours Go With Orange?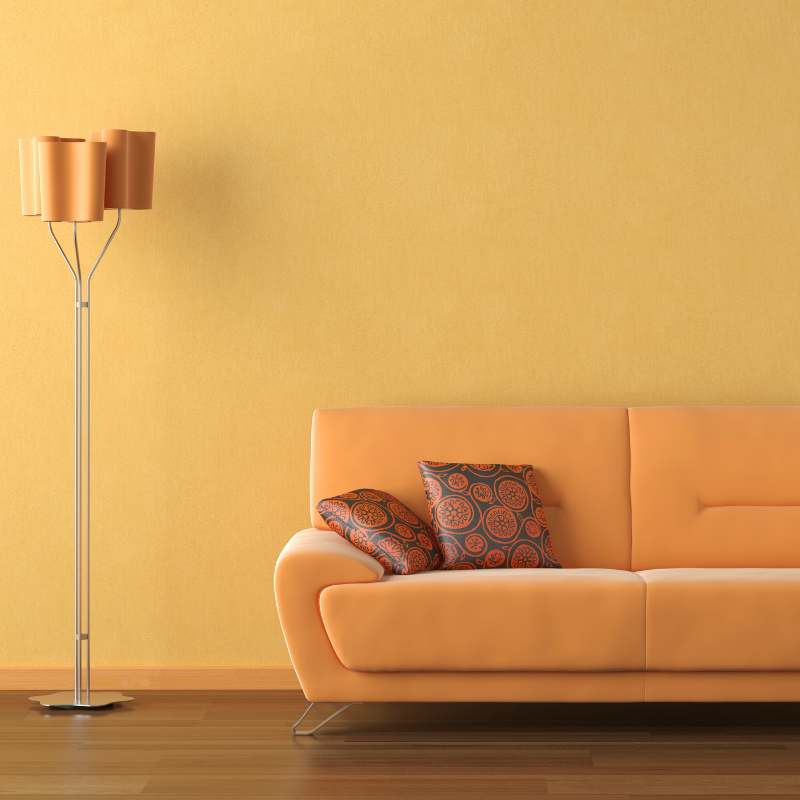 Orange is a colour that we often associate with warmth, sunshine, joy and enthusiasm. Yet, it's a colour that regularly finds its way at the bottom of the pile.
Whilst it can be a bold, and scary colour to confront, orange should not just be an interior colour for the brave hearted. This gorgeous, warm colour can add depth and warmth to a space without having to use it in excess. We explore the different colours that compliment orange to help you use it successfully throughout your home.
What Colours Go With Orange?
Burnt Orange & Emerald Green
To create a high energy interior, mix burnt orange with emerald green. You should introduce a third colour, such as a warm white which could be used on the walls to create a neutral base.
Bringing in accent pieces of furniture, curtains and rugs in these two colours will create a playful and warm interior without being 'garish'.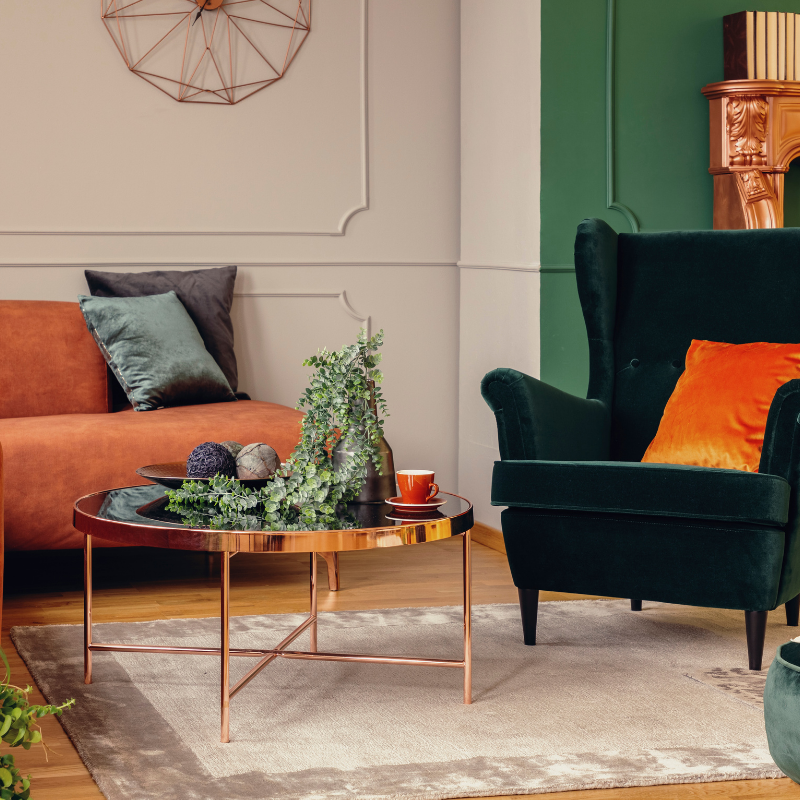 Orange & Cobalt Blue
Cobalt blue is another regal colour that works so well with orange. Whilst they are directly opposite each other on the colour wheel, blue tones are a natural fit for orange.
Whilst they complement each other well, it's best to use these colours sparingly. You can use the two bold colours in small doses with cushions, a vase, rug, throw or any other decorative accessories you might find yourself drawn to.
Orange & Brown
These two earthy colours are a great colour match. This autumnal colour palette is one that can be enjoyed all year round. Introducing wooden furniture will help to set the tone, whilst pops of orange colour through furnishings will enrich and add warmth to the room.
A cream finish on the walls or floor will keep the focus on the warmth and richness of these colours.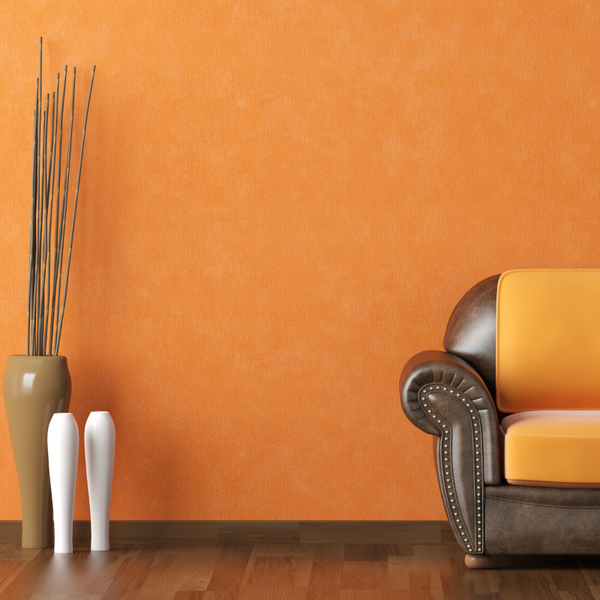 Orange & White
Orange creates a playful front when combined with white. Bold orange is a stand out, but don't let it overpower the rest of the room. Keep accessories minimal and used accent furniture or decorative accessories to use orange sparingly throughout the space.
Orange & Burgundy
Burgundy makes a cosy and companionable pair for orange. They are both bold colours that work better together than alone. Incorporating a third, neutral colour into the mix such as beige will avoid creating an overpowering space.
Let orange and burgundy work together through decorative accessories, furnishings and bedding.
Burnt Orange & Beige
This subtle colour combination, is warm, calming and cohesive. Whilst the colour scheme could be classed as autumnal, it's a rustic pairing that works well throughout the seasons. We know that orange, brown and beige are even more powerful as a trio, they all have earthy tones that remind us of Autumn and the beautiful, warm colours we see during this season.
With the right colours, orange can bring warmth and depth to spaces that other colours never will. If you're not convinced, try bringing the colour through in small doses until you're comfortable with it. Experiment, and most importantly, have fun with the colour!