What Colour Goes with Chrome Sockets & Switches
Choosing the right colours for your home or commercial property can be tricky. And even if you are happy with the colours in the room, you need to also think about electrical fixtures, door handles, photo frames and other features that can really add to the room.
One of the most common and popular finishes for sockets and switches is chrome. There are a number of different styles of chrome, with perhaps the most popular being brushed chrome and polished chrome. For a full run down of the differences between brushed chrome and polished chrome, read our blog post: Brushed Chrome Vs Polished Chrome.
The short explanation however, is that polished chrome has a mirror-like finish and is smooth, whereas brushed chrome isn't so reflective, but is good for hiding blemishes and finger prints.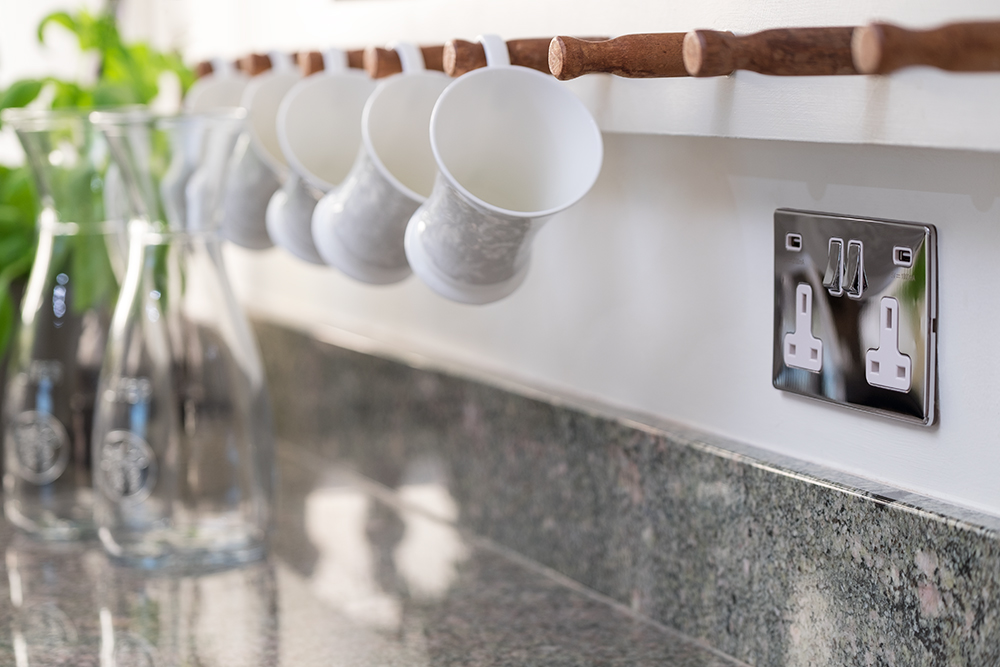 Whilst they are both very versatile, they can be suited to slightly different styles of decor. Brushed chrome sockets and switches have a warm finish and are well suited to modern or contemporary style interiors. It can also work well in industrial themed settings. Polished chrome sockets and switches have a universal appeal and work well in modern or contemporary styles too, but also suit period decor styles like art deco. For more information, read our article on matching socket and switch finishes to interior design styles.
As well as interior design styles, it's also good to think about the colours you are using in the space. Chrome, much like silver goes well with black, or white, as you can see with our black and white inserts on our sockets and switches.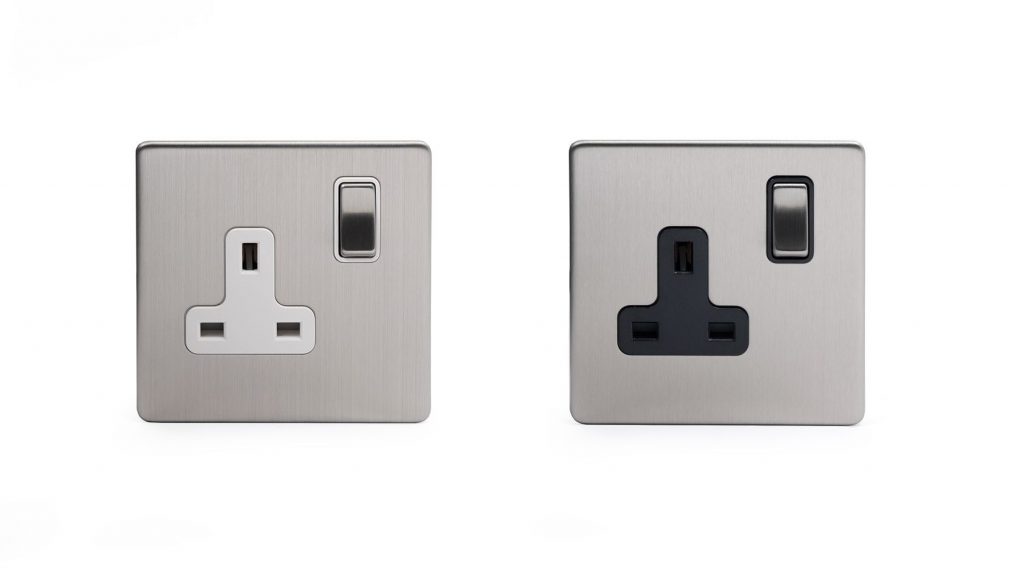 Other influential colours that work with many styles of chrome include dark / navy blue, royal blue, cream and burgundy. Even slightly soft or pastille blues can work well too. This really is a universal finish, so tends to work well with lots of different colours. The lightness of chrome allows for it to complement most styles without overpowering or taking attention away from the rest of the room.
See our selection of sockets and switches including brushed chrome and polished chrome.[related_products]