Matching Switch and Socket Finishes to Interior Design Styles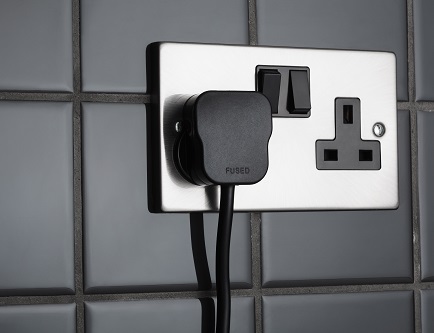 Matching switch and socket finishes are an important, though often overlooked aspect of designed living spaces. Deep consideration needs to be given to aspects of both function (accessibility) and style in order to optimise your investment in your switch and socket.
Which Switch & Socket Finishes to Match Your Décor and Style?
Matching to other Finishes
A key consideration for matching socket and switch finish, is to think about other finishes they may compliment. If your bathroom has polished chrome taps and towels rails, then polished chrome shaver sockets would be an ideal choice. Similarly, Black Nickel sockets would compliment modern kitchens with black appliances, the same applies for Brushed or Polished Chrome.
Matching to Design Styles
Brass finishes are most often used to compliment period, classical or rustic country styled interiors. These are available in polished, bushed (slight satin effect) or antiqued (darkened to create sense of ageing). Polished finishes should be selected with care as the mirror like finish will show up finger marks, requiring regular polishing.
Brushed Chrome is a common choice for modern and contemporary styles and also works well in vintage and industrial themed settings.
Polished Chrome is adaptable across many different design themes, including modern and contemporary as well as art deco.
Black Nickel is an increasingly popular choice for contemporary styled spaces, providing a striking contrast to bright/white settings and complimenting black entertainment systems or appliances.[related_products is_auto_added="1"]