GU10 or Integrated LED Downlights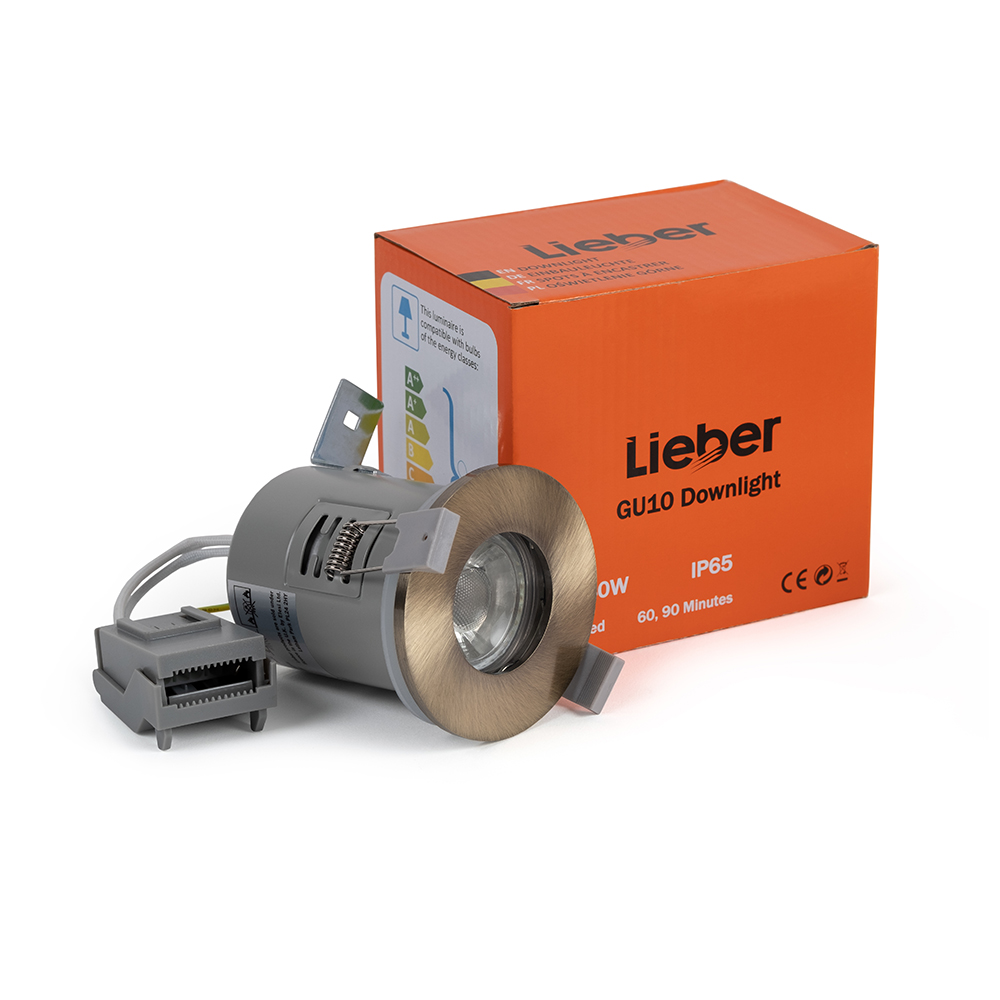 After exploring downlights and spotlights in our previous blog, it's time to turn our attention to the different types of downlights available on the market.
Downlights continue to be a popular way to add lighting throughout your home, creating a well lit space, whilst keeping ceilings streamlined. The advantage is that if suitably IP rated they can be used in every room of the house.
Both GU10 and integrated LED downlights come with their own set of advantages. We explore the pros and cons of each to help you make a well educated buying decision next time they're on your shopping list.
What Are GU10 Downlights?
GU10 downlights are among the most popular on the market. They can be fitted with a variety of GU10 bulbs and can be easily replaced when the bulb goes. They're affordable and are suitable for kitchens, bathrooms and any other room in the house.
What Are The Benefits of GU10 Downlights?
GU10 bulbs tend to be more affordable, but the bulbs usually have to be purchased separately. When the bulbs fail, you do have a large range of GU10 bulbs to choose from. You aren't left having to try and replace the entire unit, and changing the bulbs can be done easily.
What Are The Disadvantages of GU10 Downlights?
These downlights tend to come with a much smaller guarantee length than integrated downlights. There is a huge choice of GU10 bulbs available on the market but some can be less reliable and have a shorter lifespan than the LED bulbs in integrated downlights.
What Are Integrated LED Downlights?
Unlike GU10's, integrated LED downlights are a complete unit which need to be completely replaced when they do fail. Again, they're ideal for use throughout the home.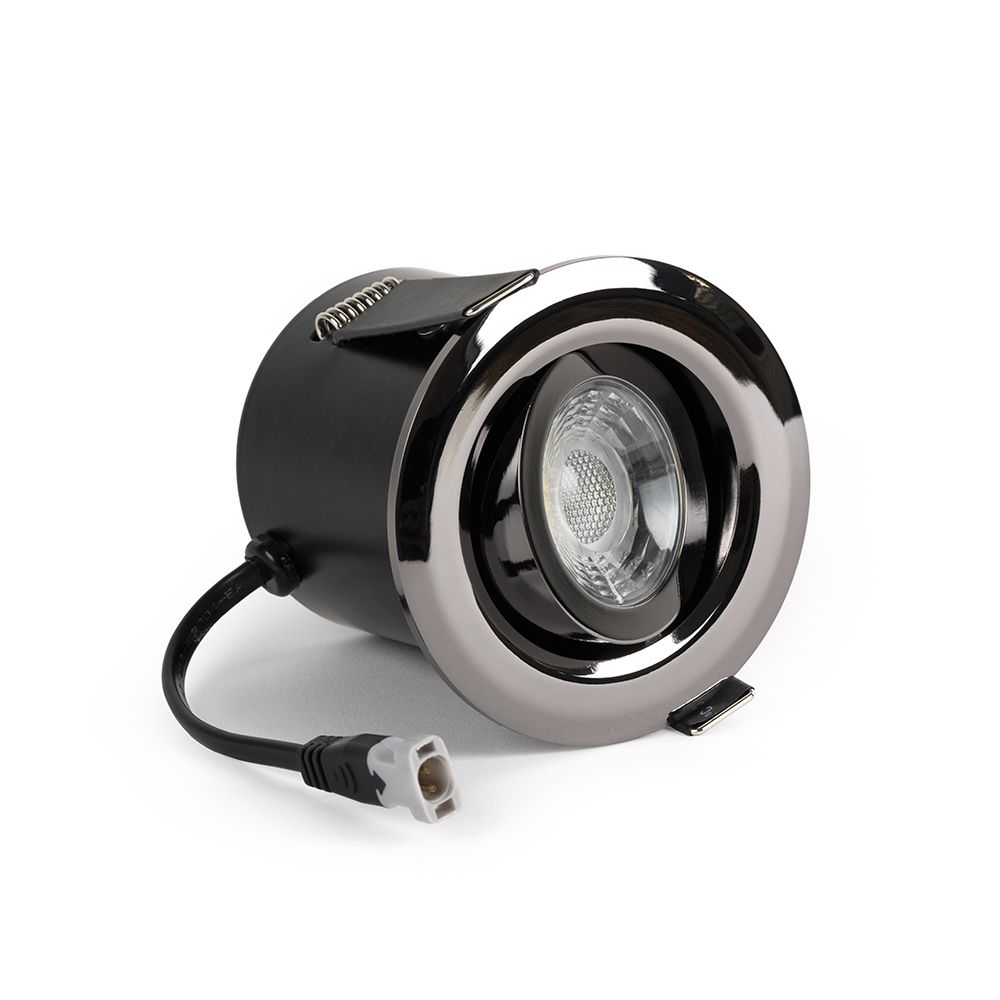 What Are The Benefits of Integrated LED Downlights?
Integrated LED downlights tend to have a much longer lifespan than their counterparts. As the fitting is manufactured specifically around the LED light source, they are designed to last around twice as long and are more reliable. They also tend to come with much longer guarantees.
They can also offer a much wider spread of light. This results in fewer hot spots and a more even light distribution.
What Are The Disadvantages of Integrated LED downlights?
A main disadvantage of integrated downlights is that when the unit fails, the entire unit has to be replaced. Whilst they generally come with longer guarantees and life expectancy, it can be a problem if you're trying to match the downlights and the existing supplier no longer stocks them. However, in choosing a leading lighting brand you'll find that their high quality styles don't really change.
Due to increased reliability and lifespan, integrated LED downlights do come in quite a bit more expensive than GU10's.
It depends on your individual requirements what type of downlight is right for you and your home. Both GU10 and integrated downlights offer important advantages. Besides functionality, it can then often come down to the style and finish that helps to complete the selection process.
Take a look at our full range of downlights to choose the perfect style for your home.
[related_products is_auto_added="1"]