Correctly Switched for LED Bulbs?
'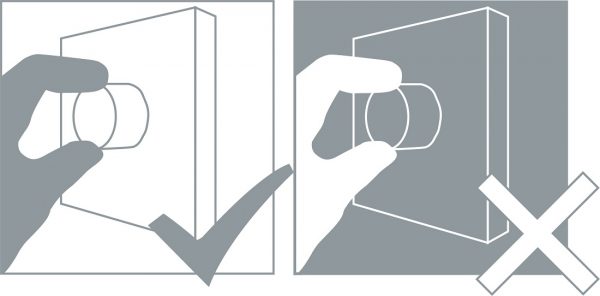 If you're looking to purchase some dimmable LED bulbs, it's worth knowing whether your dimmer will be able to support LED. Using the correct dimmer switch is important for protecting the life of your LED bulbs.
All of our LED bulbs are of the highest quality and fully tested before dispatch. They are suitable in both dimmable and none dimmable applications. However, some customers experience problems because they have dated dimmer switches designed for old, energy hungry incandescent or halogen light bulbs. Some of these analogue dimmers can damage LED's. If you are not sure about your dimmer switch, please follow our guide detailed below..
*PLEASE READ PRIOR TO THE USE OF YOUR NEW LED LIGHT BULB*
To ensure you have compatible switches, if you are using dimmer switches please follow the guidelines below:
Remove one bulb from the packaging for testing.
Place switch in the off position to ensure no current is present, then place the bulb in the fitting.
Turn the light switch on at minimal input position and increase the power gradually.
If no problems are present, you can now replace the entire set or leave the individual bulb in place.
Always try and ensure you don't have a mix and match of bulbs to ensure balanced current distribution. In many cases different brands have different current distribution.
If you find there is a problem, please don't worry, but you are likely to need to update your dimmer switch to a modern trailing edge dimmer. This will enable you to use modern efficient LED bulbs which are better for the environment and your pocket.
**ALWAYS ensure you have your electrical wiring/electrical components checked and changed by a qualified electrician where required. We advise that you get your dimmers tested by an electrician prior to installing Led lighting.
If you require a dimmer switch that works with LED bulbs, see our range of screwless dimmer switches.
FAQs
Where can I buy a dimmer for my LED bulbs?
We stock a great variety of different dimmers here at Elesi. Using award-winning Enkin technology, we have smart dimmers, high load dimmers, and even the revolutionary Dimmer Toggle Switch from The Soho Lighting Co.
What if I get the wrong dimmer?
All of our dimmers can be switched between trailing edge, and leading edge, meaning that you can using each dimmer for LED or Incandescent/Halogen bulbs at the click of a button.
[related_products is_auto_added="1"]