Can Downlights Be Used In The Bathroom?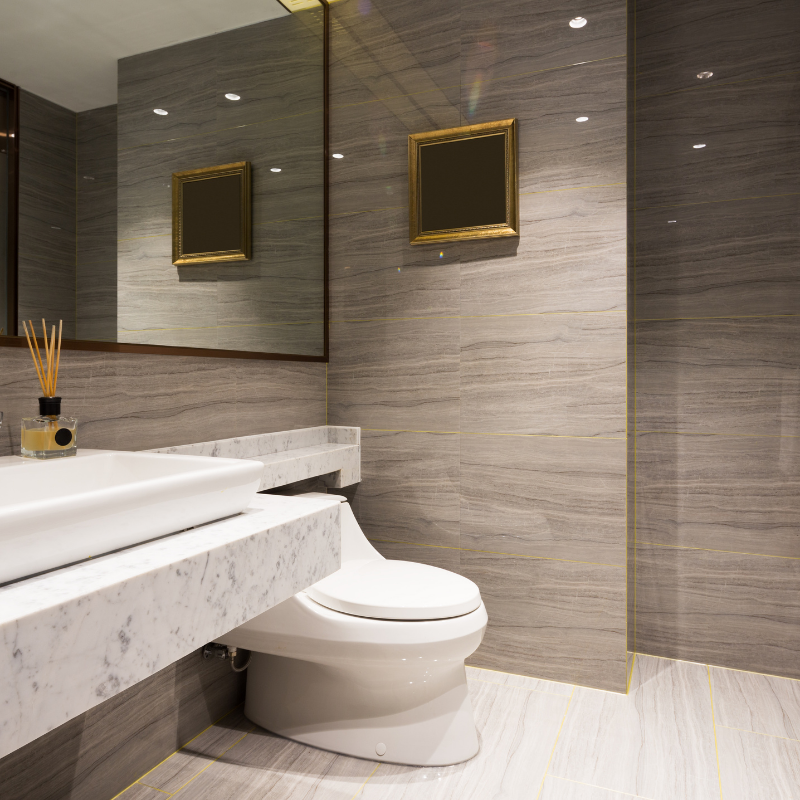 The lighting scheme in your bathroom is one of the most important rooms to get right. It requires flexibility and control over your lighting, whilst the lighting in a bathroom must comply with zonal regulations for safety reasons.
Downlights are one of the most popular, and common choices for lighting a bathroom. Distributing even lighting and adding flexibility with dimmable downlights, and a dimmer. But with certain zones in a bathroom, is it safe to use them? We explore using downlights in your bathroom, and what precautions you need to take.
Can Downlights Be Used In A Bathroom?
Downlights are in fact one of the best types of lighting for a bathroom, but you need to ensure that they carry the correct IP rating. This rating is the protection level against potential dirt and moisture.
The bathroom is split into 3 different zones, as demonstrated below which help you to understand what IP rating is needed for each zone. But, what exactly do they mean?
Zone 0
This is inside the bath or the shower itself. Any fitting here must be low voltage (max 12v) and be rated at least IP67 (total immersion proof). This is the highest IP rated downlights possible, although you generally wouldn't light this zone in a bathroom.
Zone 1
This is the area above the shower or bath, to a height of 2.25m from the floor. Here the minimum rating required is IP46, but it is generally better to go higher - to IP65. This will enable you to match all downlights throughout the room.
Zone 2
This is the area stretching 0.6m outside of the perimeter of the bath and to a height of 2.25m from the floor. An IP rating of at least IP44 is required here. It is also good to consider the area around a sink, within a 60cm of any tap to be considered as zone 2.
Whilst IP44 downlights are appropriate for zone 2 in a bathroom, it is generally best practice to go higher and use IP65 + rated downlights throughout a bathroom for maximum protection, and also so they match throughout.
In zone 0 downlights need to carry an IP rating of 67+, although it is unlikely you would choose to light such an area so low down.
Dimmable Downlights In A Bathroom
As long as they are suitably IP rated for the respective zones in a bathroom, dimmable downlights are a great option for a bathroom. They allow you to set the ambience and level of brightness as your mood permits. If using dimmable downlights, ensure you install a dimmer switch with the setup. This gives you greater flexibility over your lighting design. Just ensure that dimmer switches are placed outside of the bathroom, as their use is not permitted inside a bathroom.
Other layers of lighting can also be used in a bathroom if they carry the adequate IP rating, but downlights remain one of the safest and best types of lighting for a bathroom.