Black Nickel Sockets & Switches: The Complete Guide
Black nickel is one of the most common and popular finishes for sockets and switches. It is often seen in modern or contemporary decors, and goes well with black TVs, picture frames, kettles and toasters.

What is black nickel finish?
Black nickel is nickel with a black tint. Regular polished nickel is mirror like, with a silvery tint, but black nickel shows a darker look. It is a black, mirrored finish. It is reflective, and in some lights can look more like polished chrome or polished nickel.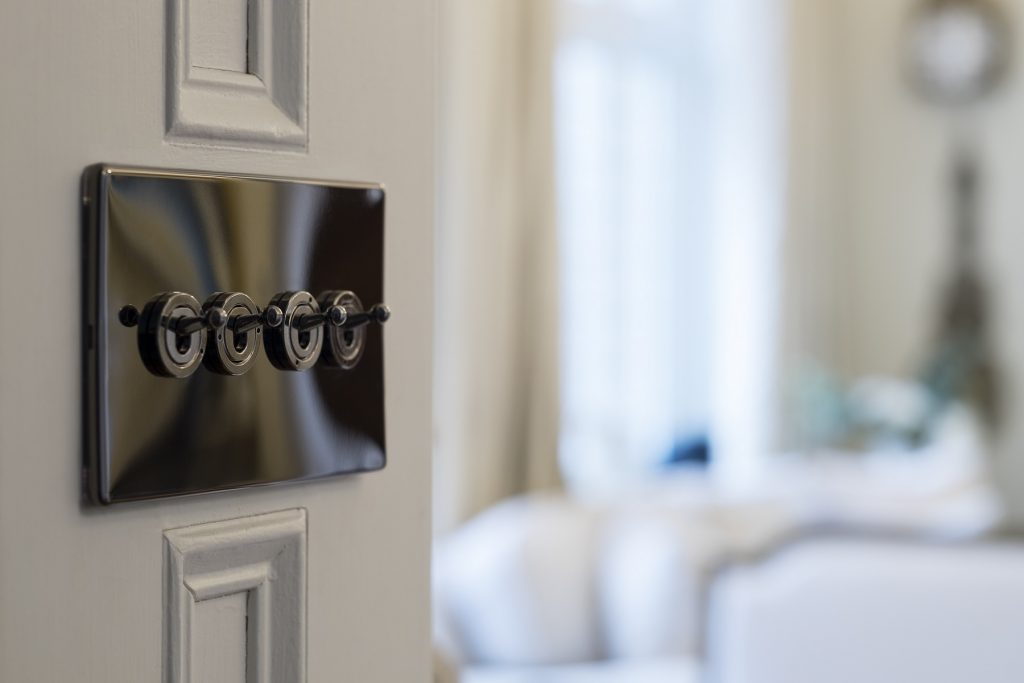 Matt black finish looks different to black nickel, as matt black doesn't look reflective, and simply looks like a normal black. Black nickel is more common on sockets, switches and downlights than black chrome, which gives off a slightly different tint. You can read more about the differences between black nickel and black chrome in our blog: Black Nickel Vs Black Chrome.
The Benefits of Black Nickel Socket & Switches

The main benefit is the appearance. Good quality black nickel switches can look absolutely stunning, can look great alongside black electrical items, and can really add a modern look to a room. The main negative of black nickel is that the shiny finish doesn't cover up blemishes and fingerprints, so sockets and light switches often need to be cleaned.
What colours go well with black nickel?
Black is a fairly universal colour, so it can go well alongside most other colours, however the sophistication of black nickel makes it work well with whites, greys as well as rich, deep reds and blues.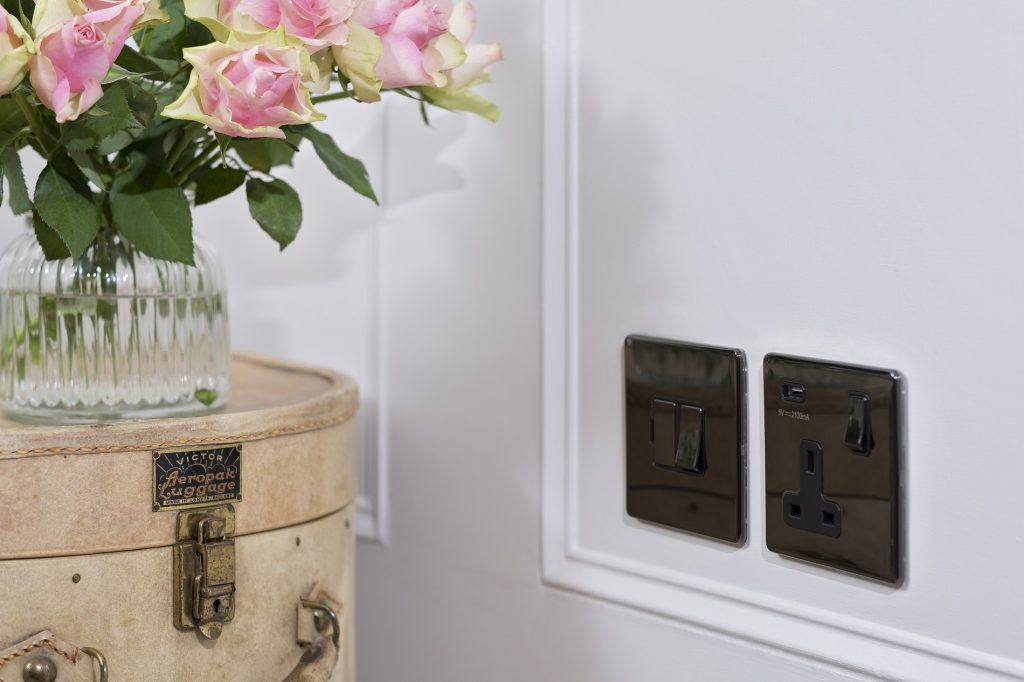 Choosing the right range for you
Black nickel is a striking finish, that really adds style to any room, therefore a higher end range of sockets and switches is more likely to do it justice than a low-end range. As well as the appearance, it is also important to consider the size of the range. If you require a less common socket or switch that isn't part of a range, you may need to mix and match from another range, which can look messy. Therefore, choosing a range with a lot in it is the best option in this case.