What Is The Best Bulb To Use?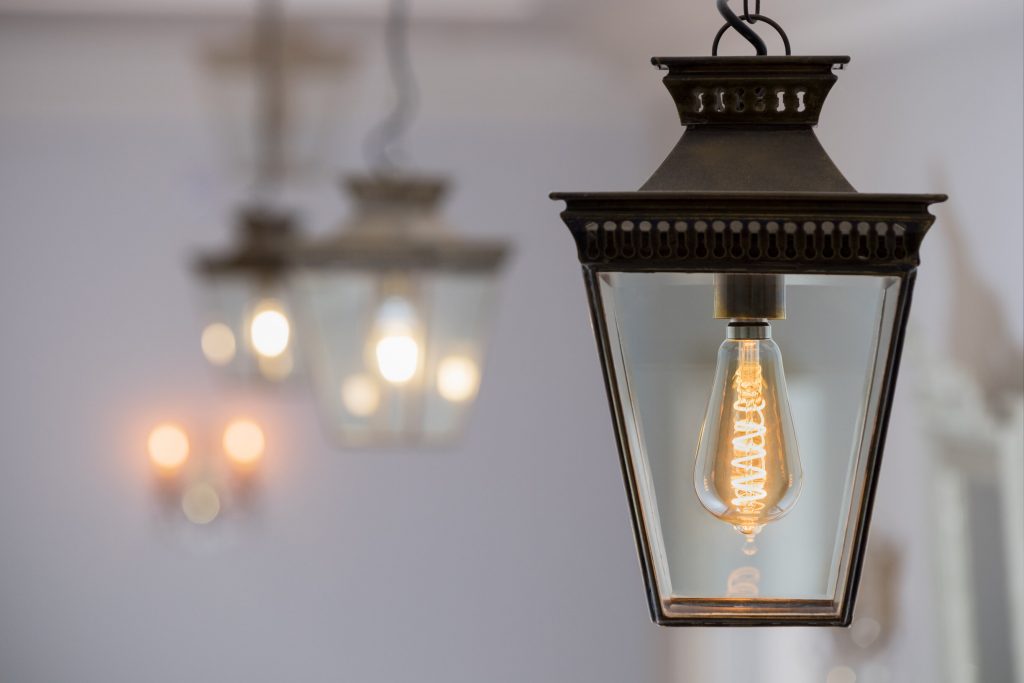 The lighting setup in your home serves more purpose than just looking good. Your lighting can affect your sleeping, performance and how you feel. When it comes to LED bulbs there are so many different options to choose from. You're probably sat there thinking 'but where do I start?'. You're not alone!
Certain types of bulbs serve different purposes. Some bulbs are better for rooms more than others, and some are a total no go. To optimise the lighting in your home, we explore the best type of bulbs to use.
Which Light Bulb is Best For The Living Room?
The living room is a space thats role changes throughout the day. Because of this, the best type of bulb for a living room isn't a one size fits all.
As your living room can be a space to relax, work and eat in or perhaps only one of the above, it does need to be tailored to suit the rooms needs as it changes.
Generally speaking a soft white bulb within the yellowish range, between 2700k-3000k is the perfect colour temperature for living rooms. However, if your living room is used a lot for reading and working you might want to look at a bulb that is closest to daylight. This is between 5000k-6000k, you could then install a dimmer so you can have control over your lighting. You can then brighten and dim your lighting setup as required. Alternatively, you could use a soft white bulb throughout your main ceiling lighting and invest in a table lamp or floor lamp with a daylight bulb which you could use as task lighting.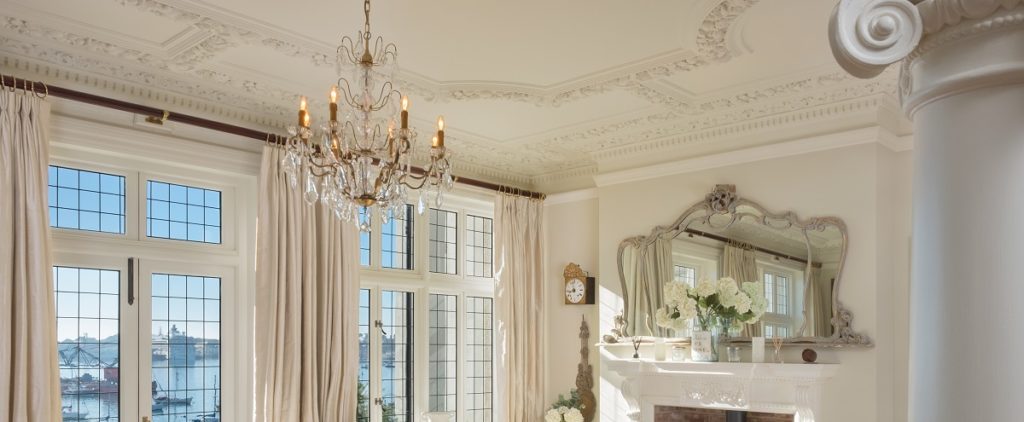 Which Light Bulb Is Best For The Bathroom?
Bathroom lighting is a difficult one to get right. But when you do get it right it can help to enhance the room for the tasks required.
A bathroom is a place that requires task lighting for those daily tasks such as applying makeup and shaving. Alternatively, you don't want there to be harsh lighting all the time for those moments where you use the bathroom for relaxation.
The best LED bulbs for a bathroom are in the warm white range, between 3000K to 4000K. Bright white bulbs between 4000k to 5000K also work really well with bathrooms that feature chrome or white fixtures. These two colour temperatures will help you to carry out your bathroom tasks with ease. Again, you can install a dimmer switch to allow you to control the brightness of the lighting when required.
Which Light Bulb Is Best For The Kitchen?
The hub of the house, the kitchen is a space that brings the family together and can be used for multiple purposes.
A warm white bulb between 3000K and 4000K is perfect for lighting throughout a kitchen by way of ceiling lights or wall lights. For the areas that require task lighting such as worktops and the hob, you may want to opt for a brighter colour temperature. In these areas, a bight white or daylight bulb would work best. Providing maximum lighting in the areas that require it.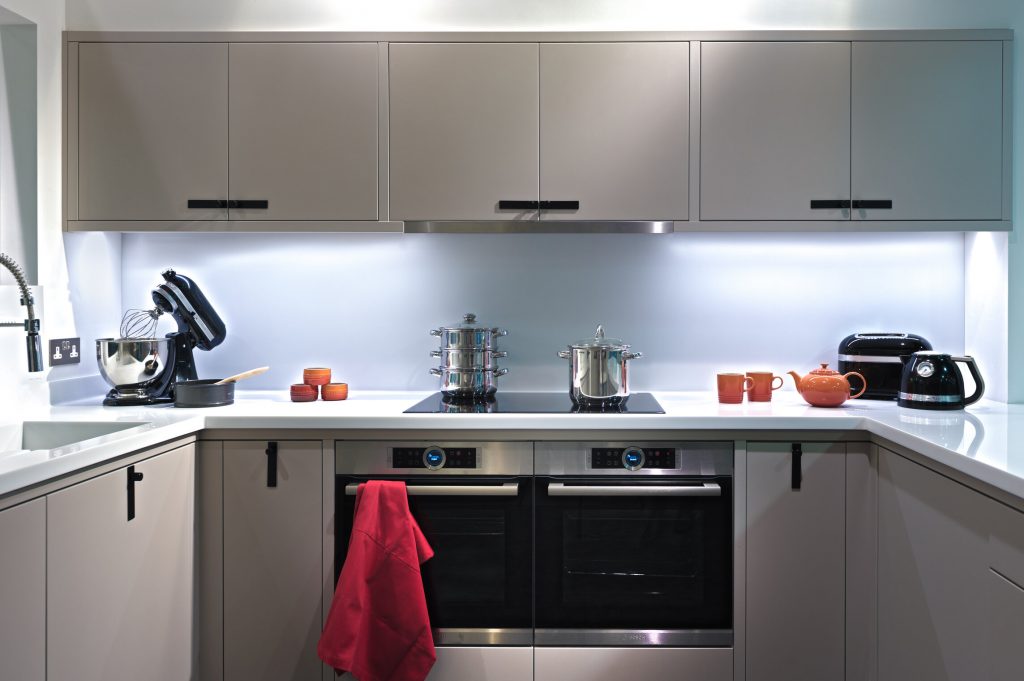 Which Light Bulb Is Best For The Dining Room?
Whether you have a stand alone dining room or one joined to the kitchen, getting the right lighting in this room is key to creating a social, light and airy space.
A warm white bulb between 3000K and 4000K is perfect for a dining room. To create further flexibility and warmth in this room you could look to install a dimmer.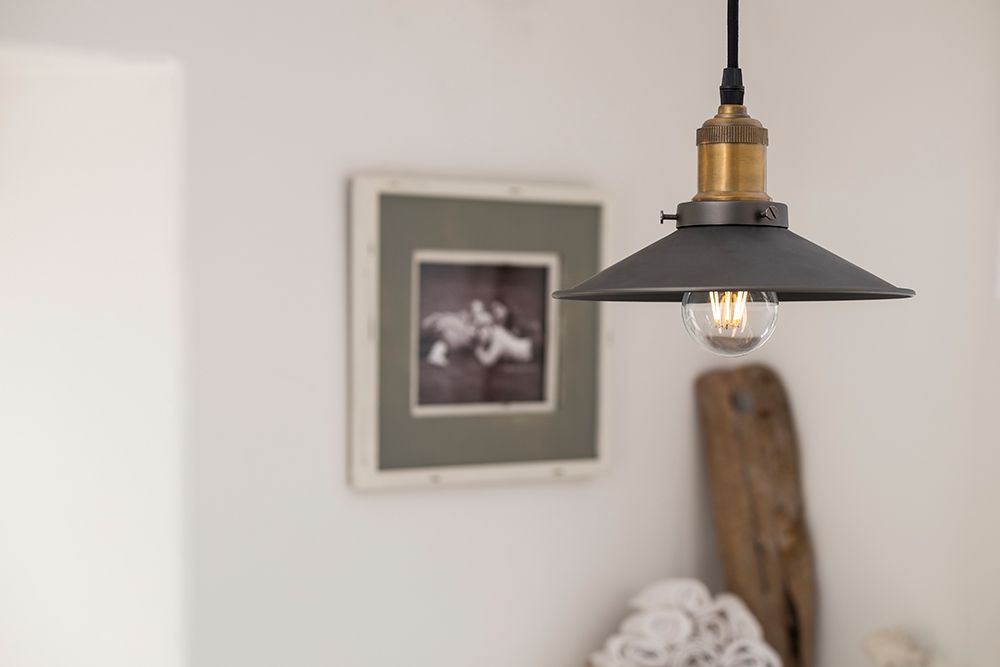 Which Light Bulb Is Best For Applying Makeup?
Applying makeup is one of the activities that requires adequate task lighting. Whether it's a task you usually carry out in the bathroom, a dressing room or in your bedroom, choosing the right light bulb is key for makeup application.
The best light bulb for applying makeup is between 4,800k to 6,000k, a level of white lighting that isn't too warm or cool. This cool, bright and clean light bulb will give you the very best clarity.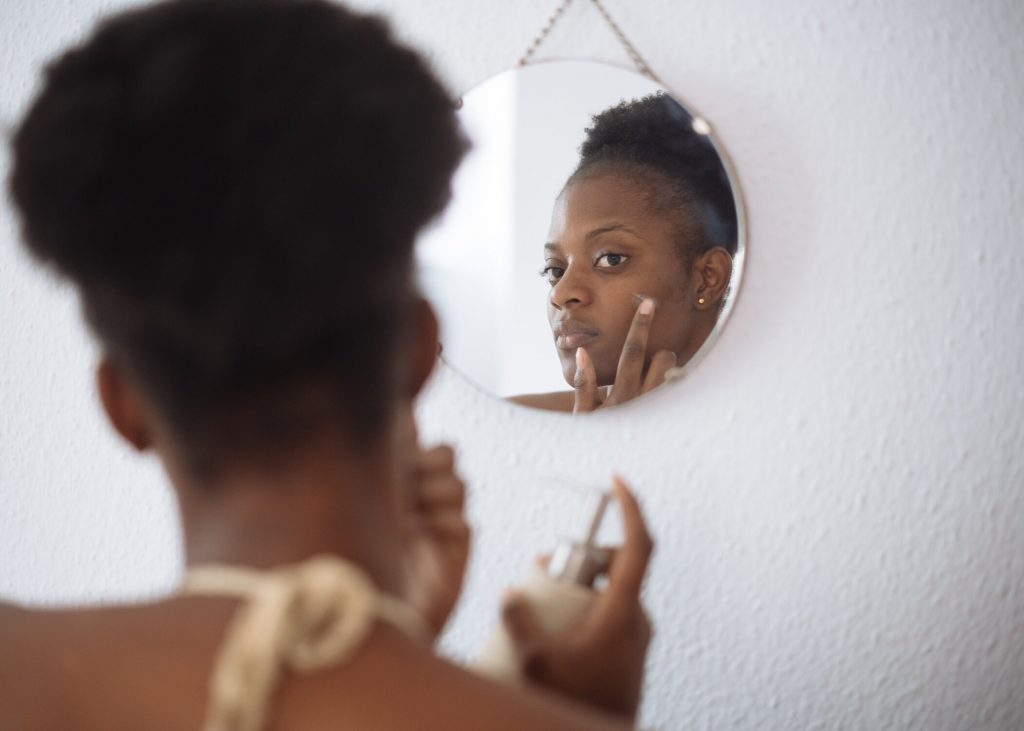 Which Light Bulb Is Best For A Home Office?
A home office is more important than ever right now, and getting the lighting right is a key aspect in productivity and how you feel throughout the day.
Selecting a colour temperature somewhere between 4000-5000K is the closest colour to perfect daylight. This is perfect for task lighting. Bulbs of these temperatures will help you stay alert during the working day without causing any strain on your eyes. Use the same colour throughout the home office in all of your fixtures for balanced lighting.
Which Light Bulb Is Best For Painting?
You'll need some good quality task lighting in place for a concentrated task such as painting. A light bulb with a colour temperature of 4000k-5000k will provide you with a cool, bright light which is the closest match to daylight.
You'll also want to pay attention to the CRI of the bulb. A bulb with a CRI of 80-100 will allow you to perceive the truest representation of colour in your work. An absolute essential when creating your masterpiece.
Take a look at our extensive range of LED bulbs. Shop by colour temperature or shape to create an effective lighting setup for your home.
[related_products]