How To Save Money On Your Electricity Bills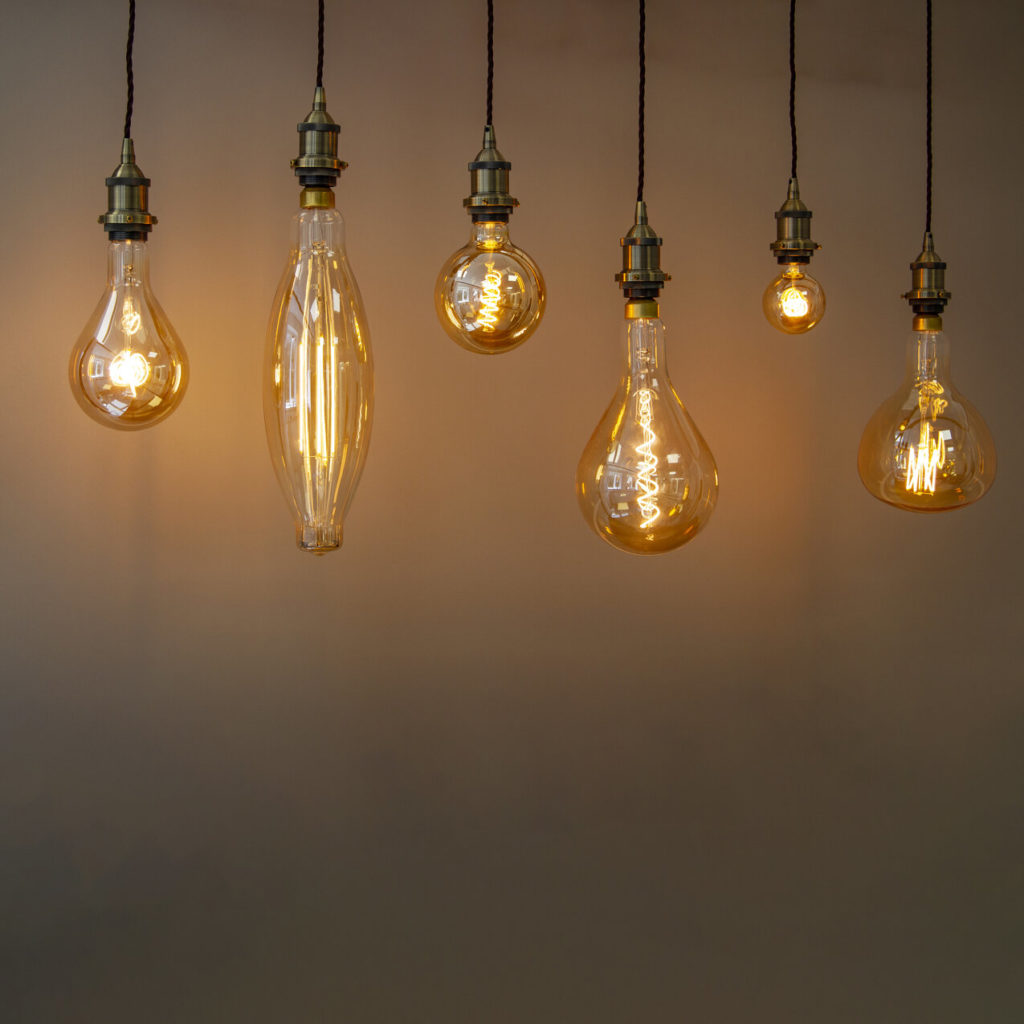 Rising gas prices in the UK pose a huge cause for concern for many households as Autumn sets in. Many small energy suppliers are being pushed out because of the rising prices that don't meet with the price cap. This is forcing consumers to switch which is resulting in even higher energy prices.
Whilst the gas prices remain an uncertain worry for many, the good news is that things can be done to help reduce your electricity bills.
The darker nights are starting to draw in. That means it's the perfect time to consult your current electricity usage to see how to reduce your bills.
How To Save Money On Your Electricity Bills
Make The Switch To LED Lights
One of the simplest ways to instantly start saving on your electricity bills is by switching to LED bulbs. In September, halogen bulbs were officially banned from sale. However, it's not illegal for existing halogen bulbs to still be used in homes. But if you've not already made the switch, you could be spending a lot more on your electricity bill than necessary.
Spread over a 3 year period, you could make an 86% saving on your current lighting costs. The table below illustrates the savings that could be made by switching from incandescent to LED bulbs. Whilst the initial investment of LED bulbs is slightly more, this will pay for itself over and over again in the cost saving you will reap on your electricity bill.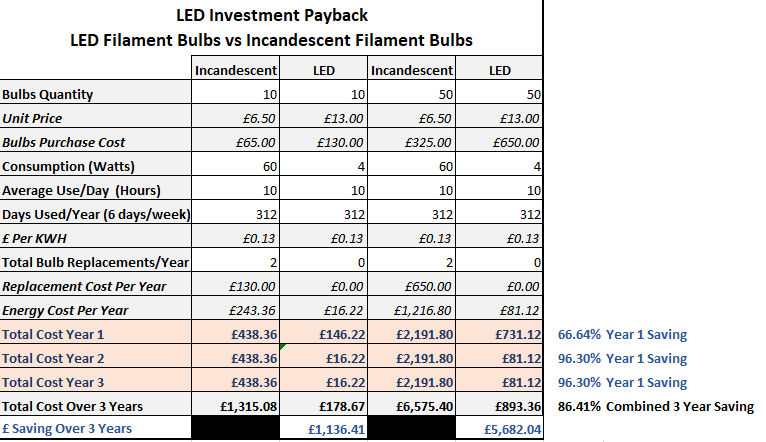 Switch Off The Lights
Easily overlooked, switching off the lights is perhaps one of the easiest ways you can start saving on your electricity bills. We recently delved into the impact of leaving the lights on, and it's worse than we think.
6.5 million people admit to leaving the lights on when they aren't in the room, a yearly cost per user resulting in an additional £838.66 on your electricity bill. I think we'd all prefer to see this figure in our bank accounts. And something as simple as switching off the lights can really ease those purse strings.
It's likely that it's become a habit, so leave notes on the back of each door as a gentle reminder. Check each room upstairs before you head downstairs, and when you leave the house that all lights are switched off.
Turn Off Standby Appliances
Many of us leave our appliances on standby mode constantly, mostly for convenience. But did you know that just by switching off everything when it's not in use could save on average £30 a year? This marginal saving could make a real difference to your annual bill in conjunction with the other savings.
Compare Electricity Quotes & Switch
It can be all too easy to stick with your current electricity supplier year in, year out for convenience. There are many price comparison sites available that you can use to search for the cheapest electricity on the market. You can compare estimated yearly and monthly costs as well as your annual savings if you were to switch.
It's worth doing this every year to see if you could be saving yourself even more money by just making a switch.
Whilst rising gas prices can be a cause for concern, learning how you can keep costs down will really help your overall outgoings. The good news is that there are some really easy ways to make savings to your electricity bill!
[related_products is_auto_added="1"]