A Guide to Lighting Your Patio
A beautifully lit patio can transform your outdoor space into an inviting area to be enjoyed day or night. Whether you host evening gatherings, relax with a good book, or simply bask in the ambience of your garden, proper patio lighting is essential.
In this blog, we will outline the best types of light to make the most of your patio, and effectively light this important space to create the perfect ambience.
Types of Lighting
Before diving into installing your patio lights, you should consider the design of your patio. Does your patio have walls, or steps, or decking? These considerations will help you to decide the kinds of lights that will benefit this outdoor space, as well as how to enhance the lighting for your specific needs.
Wall Lights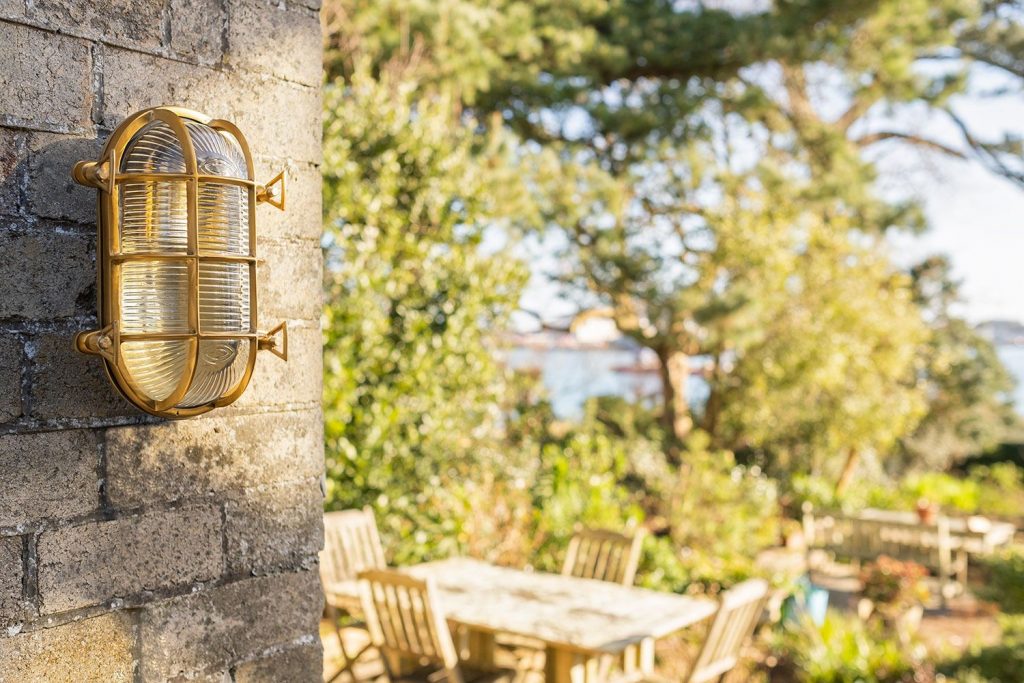 Wall lights are the first option for anyone considering any outdoor lighting, with an abundance of styles available, from nautical, contemporary, to art deco. Wall lights provide wonderful overall lighting that allows you to create a welcoming atmosphere while being useful for entertaining, cooking, or reading.
You can choose up and down lighting to add a new layer of light to your patio or select a more direct wall light that provides more illumination to your surroundings.
Deck and Floor Lights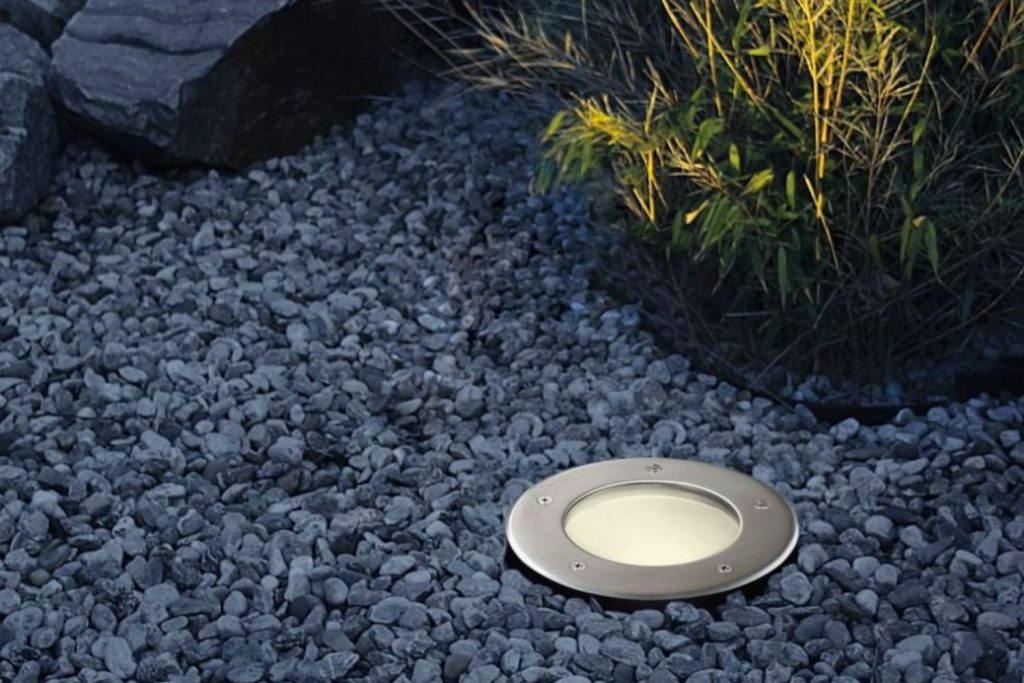 Deck lights are an innovative way to light your patio. With their slim-line profile, these handy lights can blend seamlessly into decks to provide great ambient lighting, or guide lighting. These work brilliantly to up-light garden features as well as adding a great layer of light when paired with wall lights.
Step Lights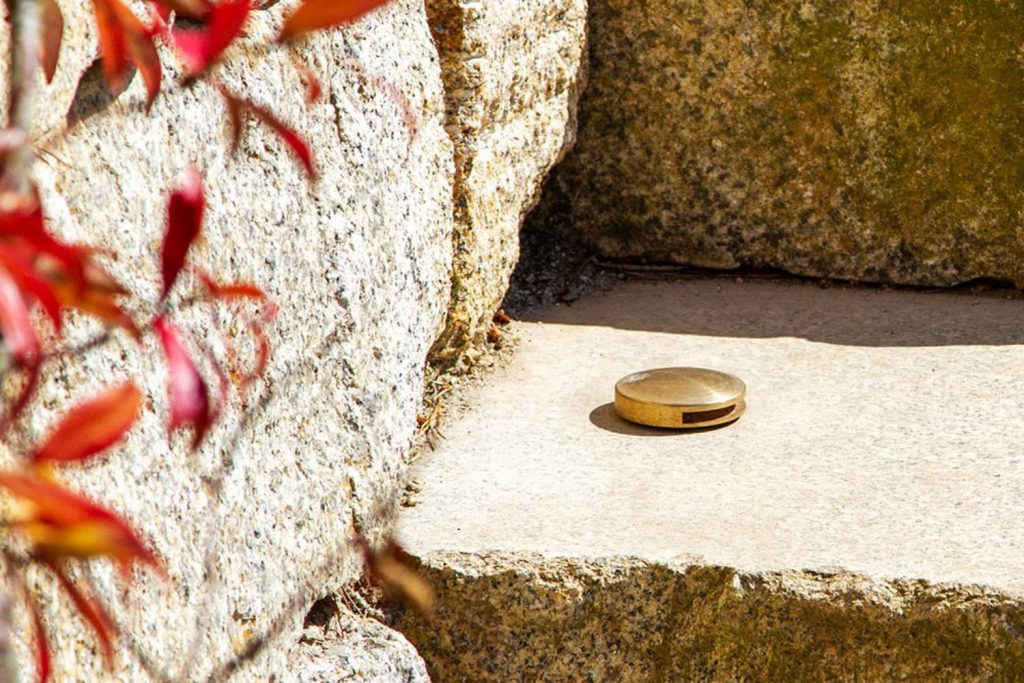 Much like deck lighting, step lights have a brilliant slim-line profile that allows them to seamlessly blend into steps to light the way to your patio. Not only do these work brilliantly as an extra layer of ambient light, but these handy lights are a great safety feature to light up potential trip hazards such as stairs, slopes, or raised platforms.
Using step lights as accent lighting is a great way to create ambience and atmosphere on your patio, perfect for entertaining or relaxing in the evening in a well-lit space.
Solar-Powered Lighting
For areas without easy access to electrical outlets, consider adding solar-powered lights to your patio. These lights are not only more environmentally friendly as they do not need to draw power from the mains, but they are easily movable, which means you can switch up the location whenever you like!
Spike Lights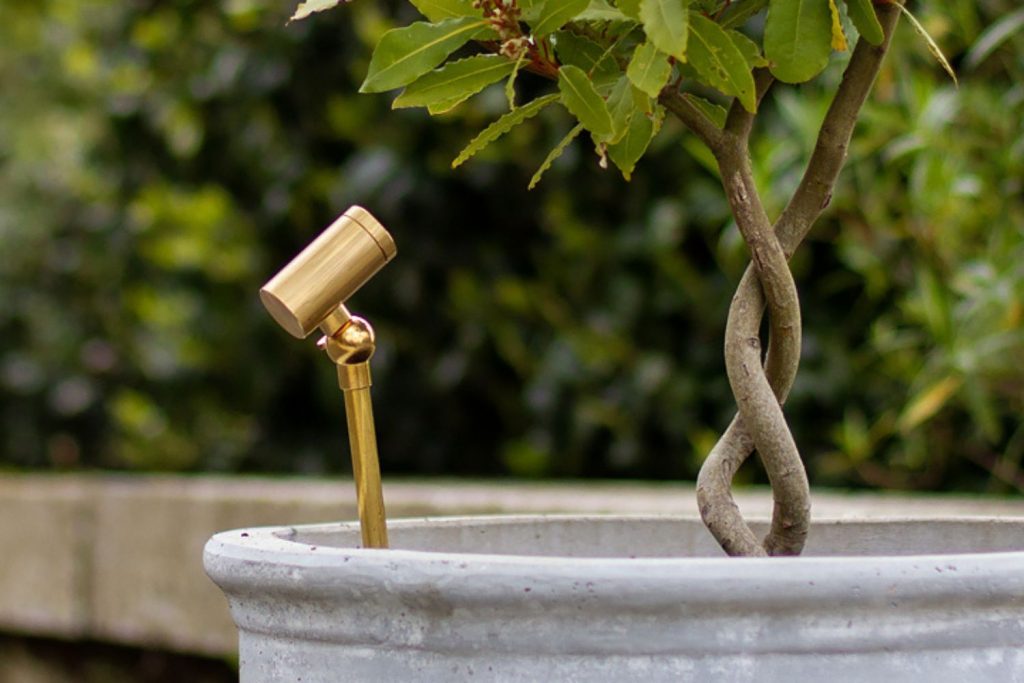 Much like solar-powered lighting, a clever way to light your patio without installing lighting into walls or decking is by using spike lights. This brilliant solution means that you don't need to wire in any lights, simply push these lights down into the soil of garden borders or plant pots for easy, adjustable lighting.
Direct upward to highlight garden features, and direct downward to provide beautiful, moveable guide lighting.
Bollards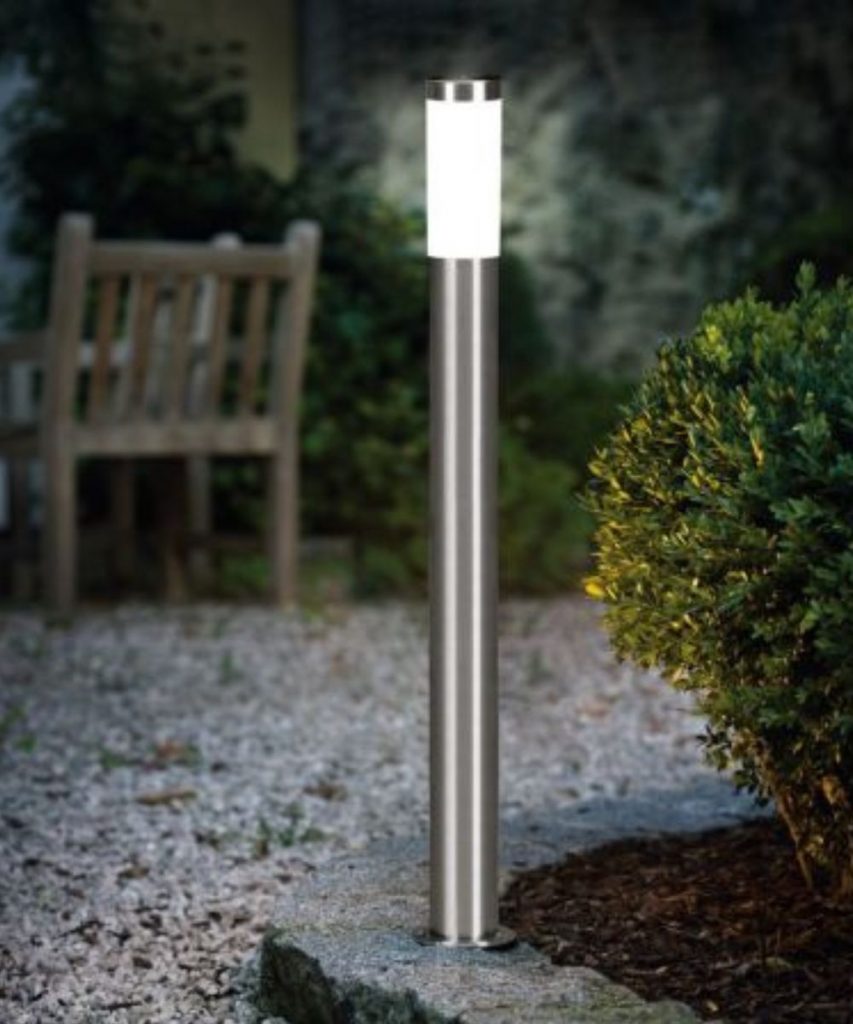 Bollards are a great solution for patios that don't have walls for wall lighting but provides light at a useful height for more overall illumination. Although typically used in commercial properties, there is a place for bollards in a garden or driveway, particularly modern and contemporary styled patios for a minimalist solution to balanced lighting.
Feeling inspired? Take a look at our Patio Lighting section to find the perfect light to complete your patio for an enchanting and functional space.
[related_products is_auto_added="1"]