Where to put plug sockets in a kitchen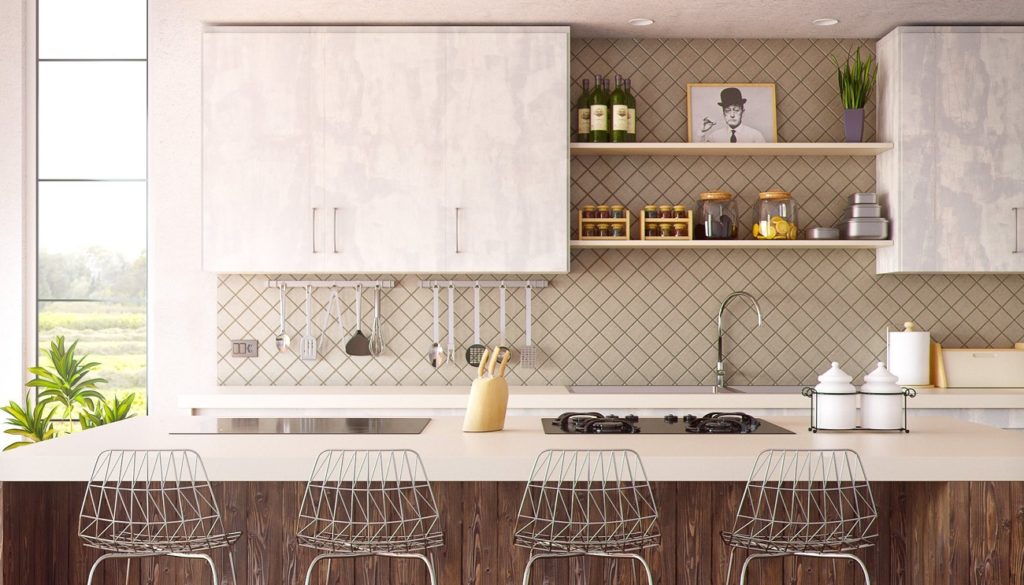 When planning your kitchen layout, getting the right set up for the functionality you require is so important. Whilst having too many sockets and switches in the room will look strange, not having enough outlets can cause problems. There's nothing worse than needing to plug in two appliances on a work top, but only having one socket.
If you are planning a home renovation, or re-doing your kitchen, now is the time to think about which outlets you require, how many of them and where they need to go. You don't need to be too concerned with the finish just yet.
Create a Diagram
On your floor plans, indicate where you need power sockets in your kitchen. Think about the worktops, and what you are likely to be doing on them. If you are likely to use appliances like blenders, be sure to plan in enough outlets.
If you can, use double sockets, to give yourself more options, and look to have at least one socket, every 2-3 metres along the wall.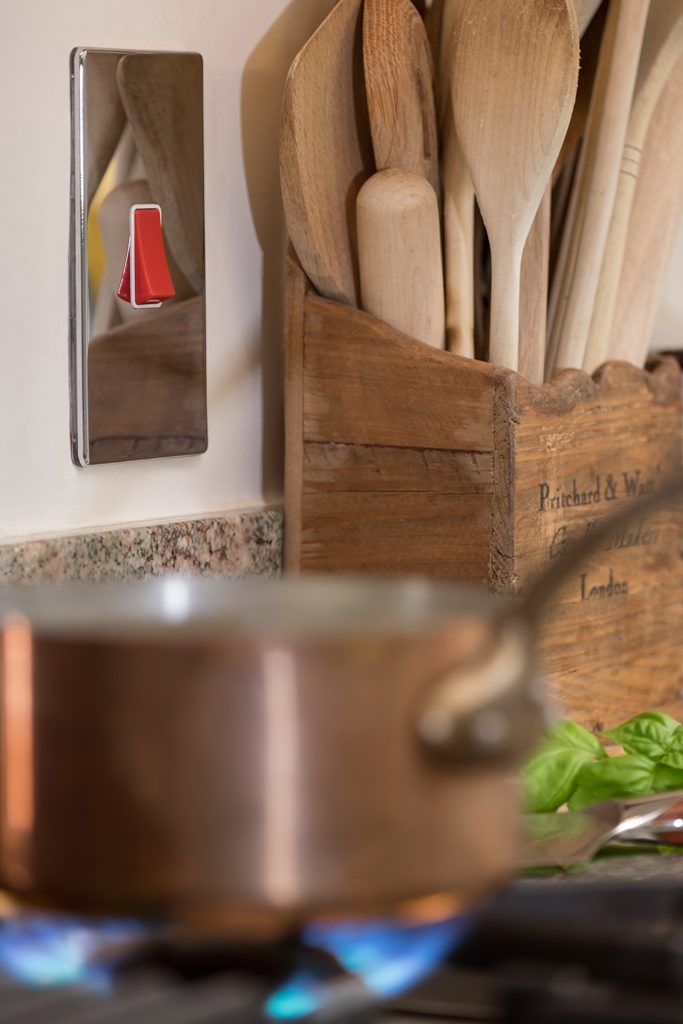 Be sure to include sockets for ovens, fridges, washing machines and other larger appliances. These will need double pole sockets, double pole switches and may require a switched fused connection unit. Ovens sometimes need to be hardwired into the wall using a flex outlet, but this is not always the case.
Some cookers need a 45A switch at the wall, however cooker control units offer a 45A switch for the oven as well as a plug socket for appliances, without taking up too much space.
If you have a social space in your kitchen, for example a table, kitchen island or a breakfast bar, consider adding a socket nearby for laptops and phones. You may even want to add in a USB socket for quick and easy charging.
What height should the sockets be?
Generally, it's good to install sockets that are at the worktops, about 10-15cm above the surface. If you have a kitchen/diner with a table and want to have an outlet for easy access for chargers and laptops, position it 45cm above the floor.
For large appliances like fridges and dishwashers, the height depends on the size of the space and size of the appliance. Your kitchen fitter may need to see the space to advise you.
Which sockets and switches do I need in the kitchen?
This depends really on the individual kitchen, but here are a few important ones:
Light switches: You'll need switches to control all of the lights in the room. These are likely to be 2-way switches.
Worktop sockets: place a 13A socket every 2-3 metres.
Appliance sockets: Behind every major appliance. (Some method of isolation is needed.)
Cooker switches: You'll need a 45A switch. Consider using a cooker control unit.
Appliance switches: You'll need double pole switches for appliances like washing machines.
[related_products]