What Colours Go With Pink?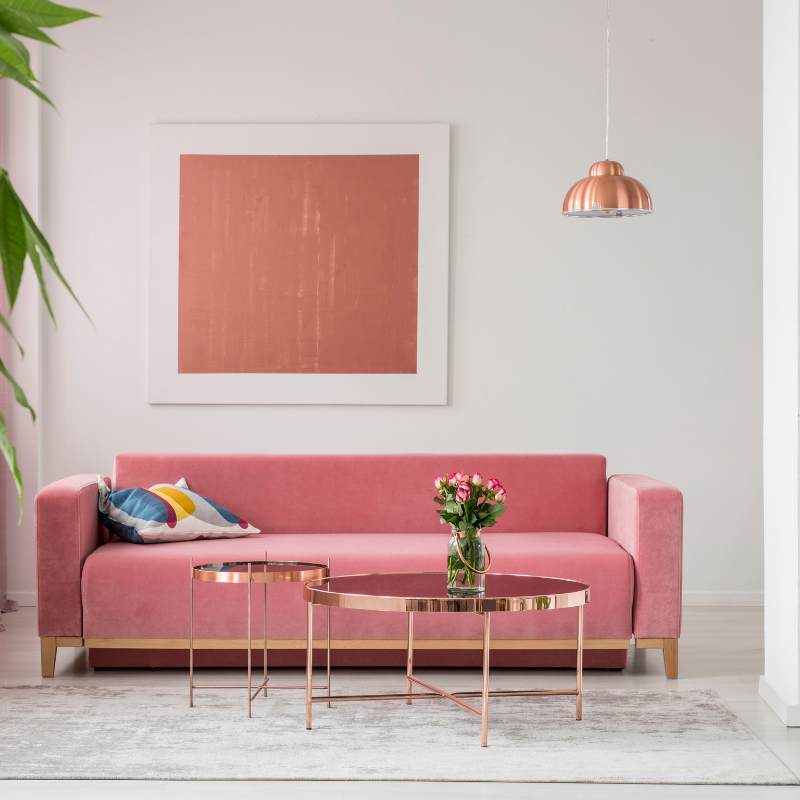 Pink is a colour that no longer needs to be shyed away from in interiors. Millennial or blush pink is one of the most popular pink hues, whilst it can stereotypically be referred to as a colour for girls, it's no longer just a shade for feminine inspired interiors.
If you're looking to bring this shade into your home, we take a look at the colours which go well with pink.
What Colours Go With Pink?
Pink And Grey
If you're using a softer pink such as dusty pink or blush in your interior, grey will complement it perfectly. This colour combination is soft, fresh and ultra modern.
If you're using pink on your walls, ground the lighter pink with darker accents of grey, and even black to prevent it from looking too feminine. If you're looking to create a feminine and delicate space then stick with a lighter shade of grey.
Pink & Olive Green
For a sophisticated and elegant look, pink and olive green work harmoniously together. Combine the two with furniture, throws and decorative accents. Treat either pink or olive green as the main focal colour to not overload the space. Then incorporate the second colour with gentle accents.
In fact, it's not just this shade of green that complements pink well. Any introduction of a subtle hint of green brings warmth to the space whilst contrasting well against the pink. Introduce greenery, fake plants and subtle decorative touches.
Pink & Red
Red is a similar colour to pink on the colour spectrum yet they can work well together when used in the right doses. As they are similar, too much of either colour will completely overpower the room. It's a good idea to introduce a third colour into the mix such as white or grey to use as the foundation colour.
Pink and red should be considered as complementary colours, use them sparingly in the space for throws, cushions, bedding and decorative accessories.
Pink & Blue
This makes for a colourful, and bold pairing that is incredibly effective in an interior. Opposites certainly do attract, with so many different shades of blue, you can create a different look and feel with each shade. Midnight blue creates an opulent look, whilst pastel blue and baby pink could suit a child's room or nursery.
You don't just have to create a bold and visual contrast with these colours. Create a calm and serene space with softer hues of pink and blue with white as a foundational base in the room.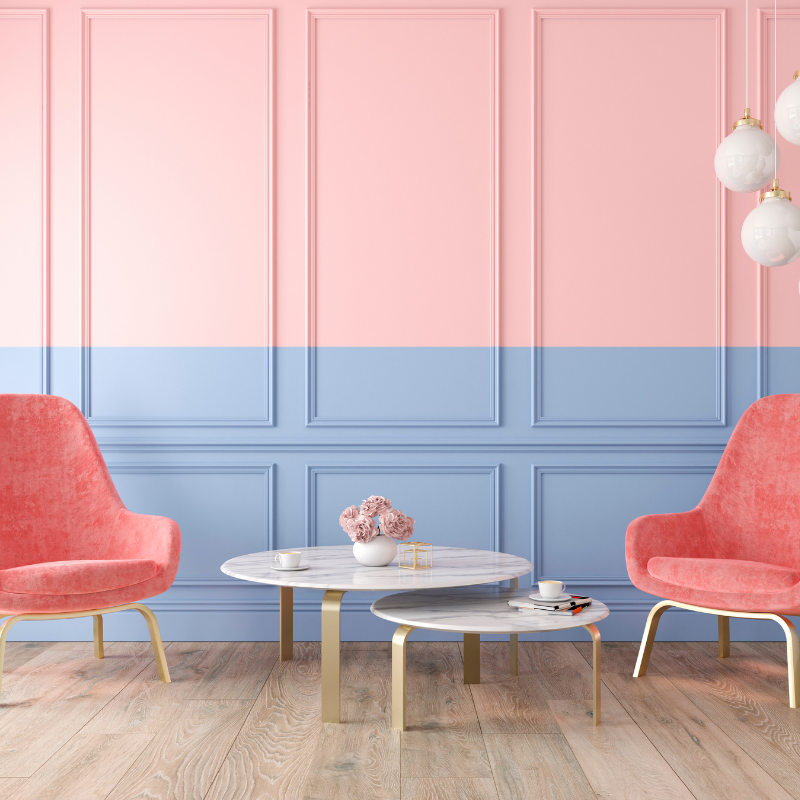 Pink & White
White provides a no nonsense, perfect base for pink and it's one of the most popular colour combinations. Whilst creating a bold contrast, it still helps to achieve a neutral base for pink. Incorporating grey for further warmth and visual interest.
White can be used throughout for the walls, whilst pink could be featured subtly through the furniture, decorative accessories and artwork without looking garish.
Pink And Copper
Copper is still very much the metal of the moment and pink and copper are the ultimate millennial crush. They complement each other so well due to the warmth that the copper provides. You often see pink furniture with copper frames, and used subtly as an accent colour.
Copper can look tacky if it's used too much, using it sparingly throughout a home can help to add those final finishing touches whilst enhancing the room around it. Copper sockets and switches add a perfect finishing touch, whilst a copper light might be all you need to add that gorgeous contrast against the pink.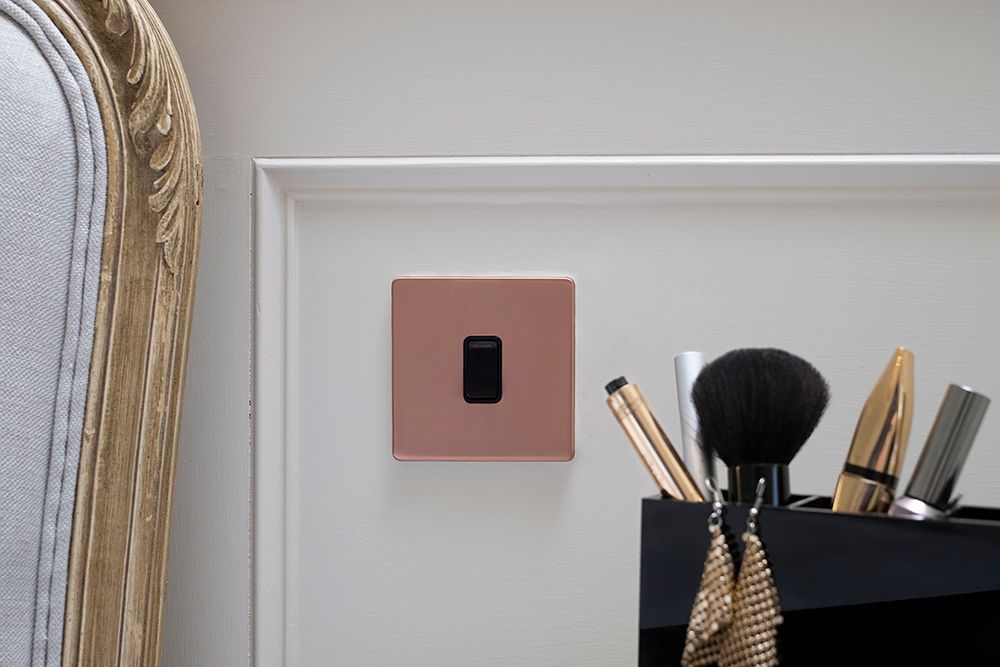 Pink is an incredibly versatile colour , available in a huge range of hues so you can find one that perfectly fits into your home. It can work in harmony with a range of colours to help create a balanced, and beautiful interior.
[related_products]