What Colours Go With Peach?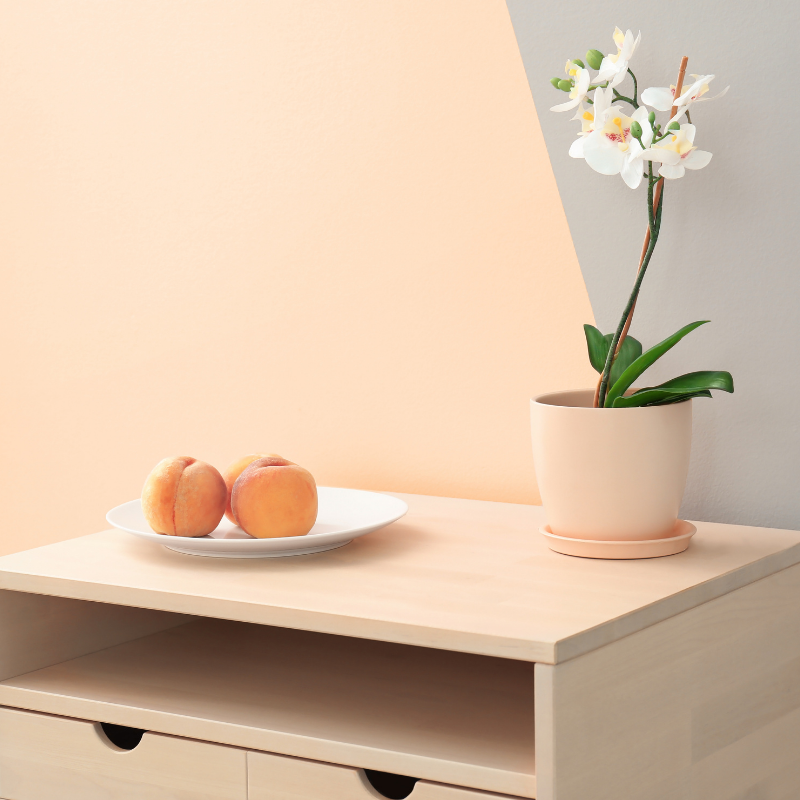 Peach is a popular colour for interiors, a versatile, soft muted shade that adds a welcome pop of colour and warmth to a space. It's not the easiest colour to blend with your existing interiors, and definitely needs some working in to ensure this colour flows throughout your interiors harmoniously.
We explore what colours go with peach, and complement each other well in your interiors.
Peach & Grey
As demonstrated above, peach and grey complement each other well, whether that's a pale grey or something more like charcoal for high contrast and visual effect.
They reflect elegance and bring a contemporary look into an interior. Try adding a third colour such as white to help balance the space. These colours are perfect for any room in the house, especially living rooms and bedrooms for a calming effect.
Peach & White
When used in collaboration, these two colours create a soothing effect in the home. Use white as the main foundation colour and incorporate peach as an accent colour. In a bedroom, weave peach in through bedding, throws and pillows. You might want to add a third colour into the mix as another accent colour to create further depth. This could be done with gold for a luxe look, or even with forest green.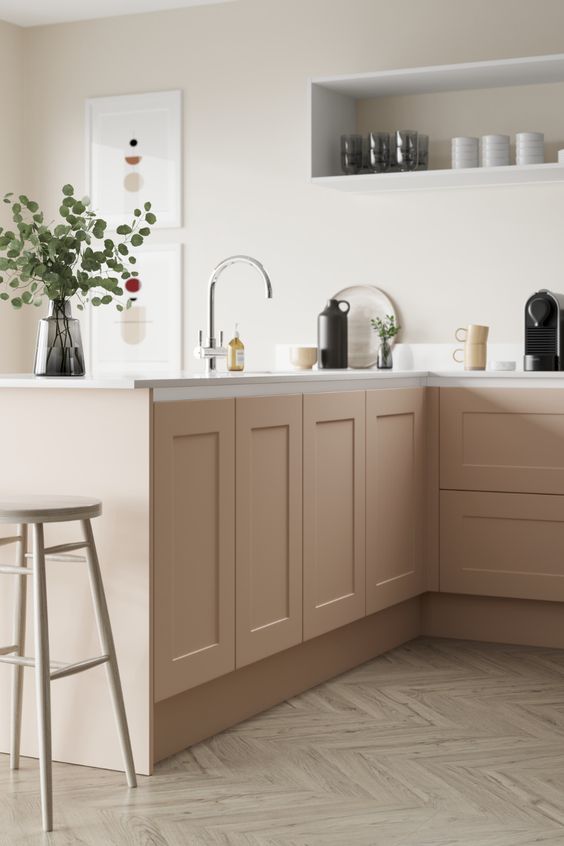 Peach & Gold
This pairing of colours is a very classic colour combination, commonly seen throughout interiors and wedding themes. The gold elements instantly add that luxe, and sophistication to the peach. This will add a rich feel to any room, don't be overbearing with the use and have small doses of each colour running throughout.
Peach & Green
Forest green is at the other end of the spectrum from light to dark, but opposites to attract, and these two colours work perfectly together. The darker green accent contrasts perfectly with peach. Don't think about conventional interior purchases to bring green in, introduce greenery and plants for a welcome pop of this colour without it being obtrusive in the space.
Peach & Black
These two colours can work incredibly effectively together when they are both used as accent colours in the room, especially against a white or cream backdrop. In a child's bedroom, black could be used for wall decals and frames, whilst peach could be introduced with lamp shades, and other pieces of furniture. The result is a cool colour combination which does work well in a child's nursery for a fresh look.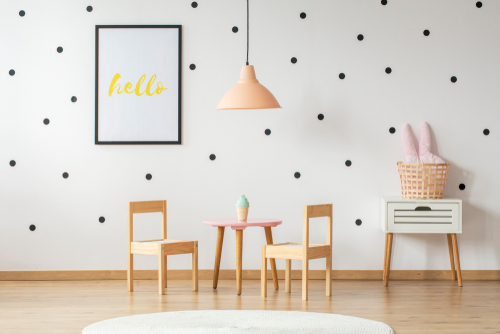 Peach & Blue
We're not talking about baby blue, although those two colours do work together well in a nursery, or child's bedroom. For a mature stance, combine cobalt blue and peach for a highly luxurious feel. A great pairing of colours for a living space or bedroom.
Peach brings a soothing effect to any interior and it complements many different shades from light to dark. A versatile colour that isn't just destined for a child's bedroom.