Using Modern Chandeliers in Contemporary Spaces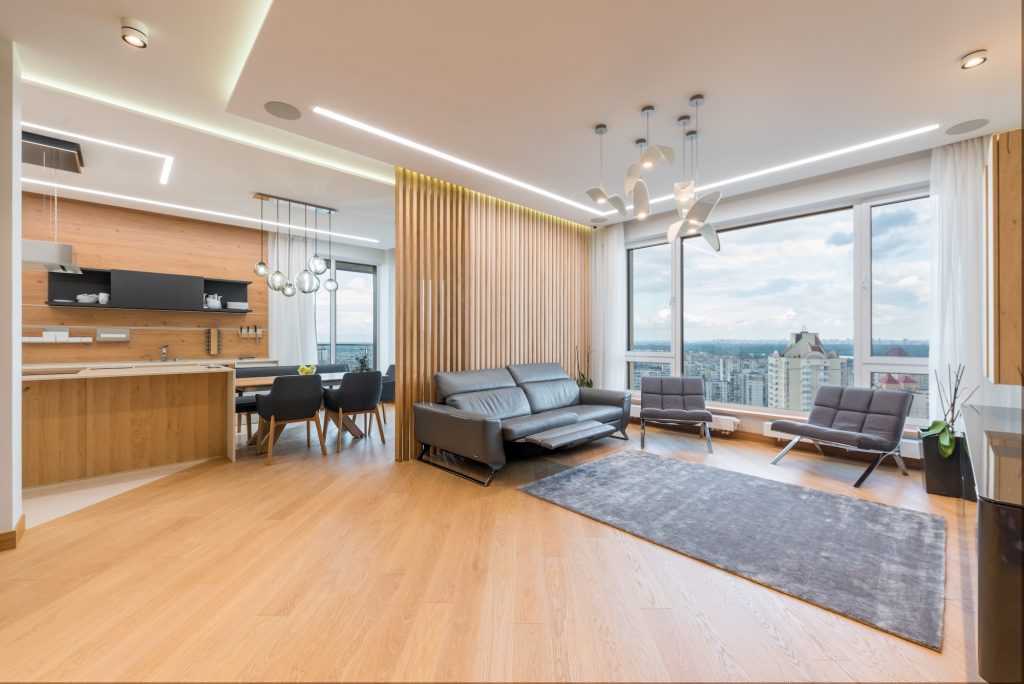 Chandeliers have always been considered the most luxurious way to light a space, be it large or small, and are designed to be the centrepiece to a room. As trends move throughout the years, we have found ways to incorporate this wonderful light into different aesthetics.
Styling a contemporary home with a modern chandelier comes with a few considerations. Firstly, how large your space is will play a big part in the kind of chandelier you choose. If you have high ceilings then you will have much more room to play with, however if your ceilings are relatively low, then you will need to find a lower profile chandelier for this space.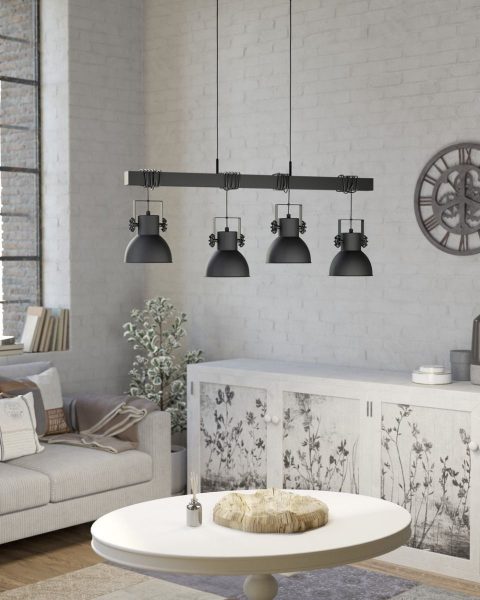 Next, think about where this modern chandelier is going. Is this for above a dining table, for example? Then consider a wider chandelier that won't interfere with the table. If you're choosing a light for a mezzanine, then a taller chandelier will work well for this space. Using a chandelier that is too small or too big for your room will throw off the ambience of your space, so measure twice, choose once!
Modern chandeliers tend to be linear in design, focusing on minimalistic form and shapes. Materials such as metal or a high-quality plastic form the framework and use LED strips to create smooth and fascinating shapes. This makes them great additions for minimalist, industrial, or even brutalist spaces, adding a design element to the room without cluttering the aesthetic.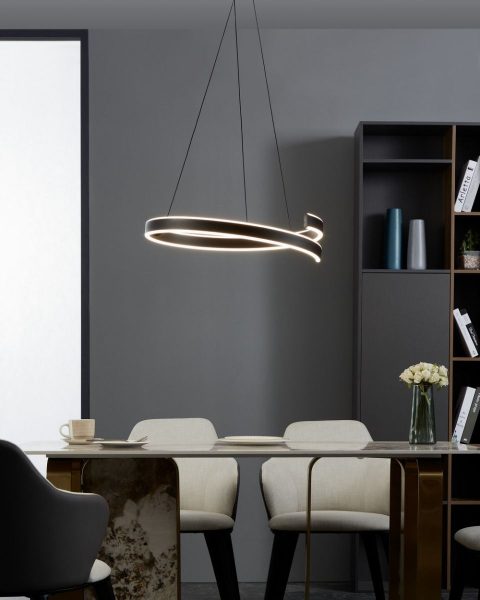 If you are choosing for a chic or Scandi space, glass, woods, linens, and even paper add a sophisticated element to these more decorative focused interiors. Be mindful of the aesthetic you wish to cohere to; an ultra-minimalist LED chandelier will detract from the comfortable ambience of your carefully designed Scandi living room.
Modern chandeliers offer a great way to add that touch of design and elegance to any contemporary space. By selecting a chandelier that is complements your interior, balances your space, and coheres to your tastes, you can create a truly stunning focal point that will only enhance the ambience of your home.