Rocker Switch vs Toggle Switch
When renovating your home or updating the switches and sockets, you may have to decide on the type of switches to go for. Not only is the finish a big choice (for example, whether to go for brushed chrome, polished chrome, white, black nickel or brass), you may also be unsure about the style of switch to go for.
Wiring & Functionality
Whilst choosing between dimmer and rocker switches is a little more simple, rocker switches and toggle switches have exactly the same functionality, so the key consideration is the style. When looking at the wiring requirements, these are identical for both types of switch. Both toggle and rocker switches control electricity the same way, are designed to fit within the same back boxes and can both be interchanged if needed.
Operation
Both rocker switches and toggle switches operate in the same way, as they both have a regular on/off function. Toggle switches do, however tend to offer a slightly louder "click" sound when switched on or off, compared to rocker switches.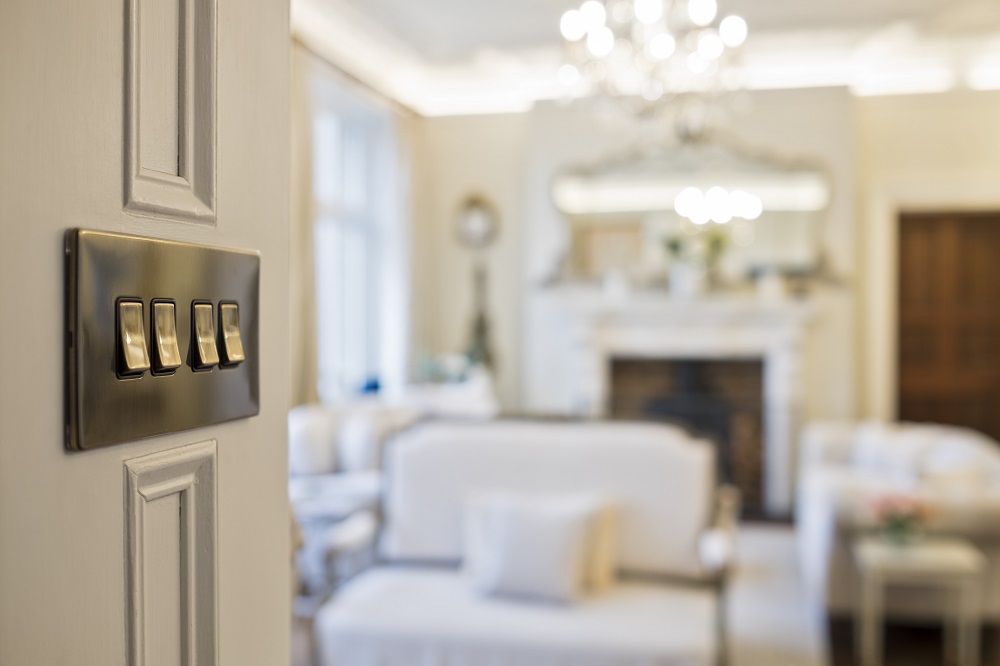 Intermediate Rocker Switches Vs Intermediate Toggle Switches
Rocker switches do tend to be available in more types of switch, for example, 20 amp switches and 45 amp switches, but for general light switches, toggle switches can cover most needs. Although intermediate toggle switches can be more difficult to find, they are available (on Elesi) and can do everything that regular intermediate rocker switches can do.
Cost
Whilst the cost of electricity is the same, no matter whether you use toggles or rockers, the price of the actual switch can vary. Toggle switches tend to be more expensive than rocker switches.
Appearance
This is the main difference between toggles and rockers. Rocker switches are far more universal, fitting in with a wide range of interior design styles. They tend to look more modern, but toggle switches tend to make more of a statement.
Rocker switches are available in every finish, and whilst white plastic toggle switches are available from many stores, it is the metal finishes that really bring out the best in the style of switch. White plastic toggle switches have a retro, 1970s style, but also look far cheaper than chrome, brass or nickel toggle switches.
Rocker switches tend to work well in contemporary and modern decors, with toggle switches fitting in perfectly to more classic and period styles, however this is far from being a hard and fast rule, as you can add a modern twist to a period style with rockers, or a classic addition to a modern interior with a toggle switch. What it really comes down to is the style and appearance, as your room may suit a toggle switch more than a rocker switch, or vice versa.
Can you replace a toggle switch with a rocker switch?
You can replace a toggle switch with a rocker switch but you will need to replace the mounting yoke/faceplate too.
Is a toggle switch analogue or digital?
A toggle switch is a mechanical switch.
[related_products]