How To Care For Product Finishes
Caring for your socket and switches fixtures will ensure that you can enjoy their finishes for years to come.
All product finishes vary in the level of care and attention that are needed to retain the prime of their finish, whilst other finishes require a little upkeep to help them age with grace. We explore a range of different product finishes and how they can be cared for.
How To Clean Brass?
Brass remains a popular choice in homes as the variety of brass finishes can complement different decor styles. Brass is available in antique/aged brass, polished brass, brushed brass and satin brass.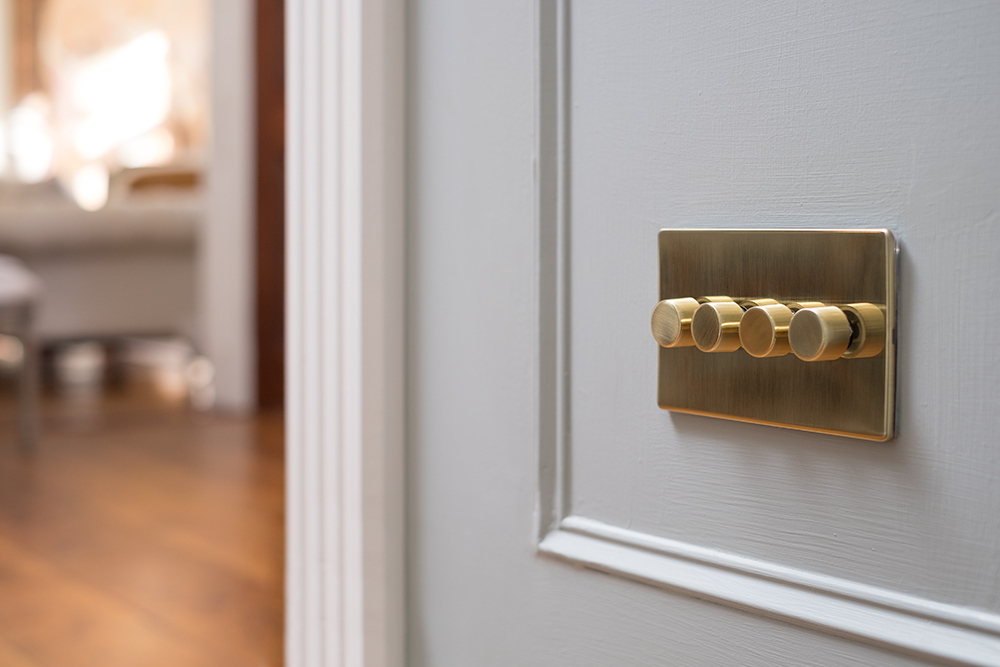 Before you start cleaning the brass you need to ascertain whether it has an unlaquered or lacquered brass finish which again changes how each finish is maintained. The purpose of lacquer is to prevent tarnishing and it can be polished regularly by using a soft cleaning cloth to remove any stains or fingerprints easily.
If the brass is unlaquered it will patina and age in time with the correct care and maintenance. To remove any discolouration to the finish, use a polish that is specifically designed for brass. Refer to the instructions for the correct application and apply it using a soft cleaning cloth. Use in conjunction with warm water, using the soft, damp cloth to remove any debris, dirt and dust.
Of course, if you prefer you can let the brass age naturally without any interference. By forgoing the polishing, it can allow the fixture to become wonderfully tarnished, sometimes polishing it could restore it to a new like state which defeats the object of letting it age in the first place.
How To Care For Copper?
Copper is another incredibly hot interior trend which shows no sign of letting up. The fixtures that are made from real copper will require more careful attention than those that are made to look to that effect.
Over time a warm metal such as copper can lose its lustre. When it comes to cleaning copper you need to be careful that you don't scratch the surface of it and remove the finish. Like brass, it's worth checking first to see if the finish has been sealed.
To prevent tarnish and to clean copper, a really simple solution of lemon juice and salt will remove tarnish easily with a soft cloth. As a preventative measure after cleaning, you can apply a light coat of baby oil or mineral oil by wiping over it. The oil helps to seal the copper from air getting to it which slows down the tarnishing process. Copper starts tarnishing as soon as it hits the air after rinsing, wiping oil over the top will slow this process down so it doesn't have to be cleaned and polished as often.
How To Care For Rose Gold?
Because of the copper element, over time rose gold develops a deeper colour which makes this finish more valuable. Due to this, when cleaning and caring for the rose gold finish you don't want to remove this natural colour.
Don't use harsh chemicals, opt for a specially-formulated cleaner and apply with a soft, damp cloth.

How To Care For Chrome?
Chrome is a resilient finish that is one of the easier finishes to care for. Polished chrome requires much more maintenance, especially on sockets and switches which get appraised so often. Brushed chrome is a much easier finish of the two to care for.
This metal is susceptible to damage if it comes into contact with harsh chemicals. As dirt and marks can show up on polished chrome easily, you want to regularly clean this. Most of this can easily be lifted from the surface and cleaned with a single compound of soap and water with a damp, soft cloth. When you finish cleaning the chrome, you should also finish with a polish to retain the shine.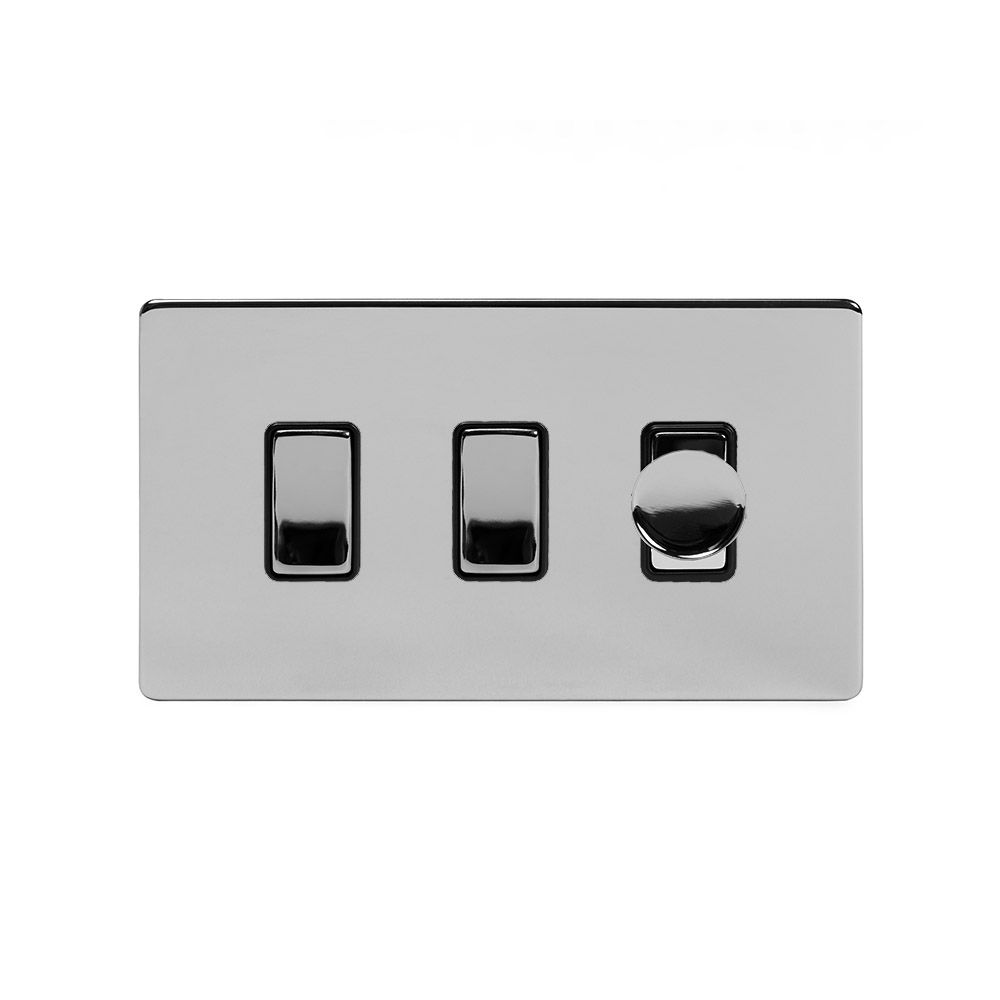 How To Care For Black Nickel?
A black nickel finish can easily be maintained with using mild soapy water and a soft cloth. A chrome polish can also be used afterwards if required. If your nickel items are exposed to the elements then they will need further regular maintenance. If you live in an exposed coastal location then regular cleaning and polishing will be necessary to retain the finish.
[related_products]