Bohemian Lighting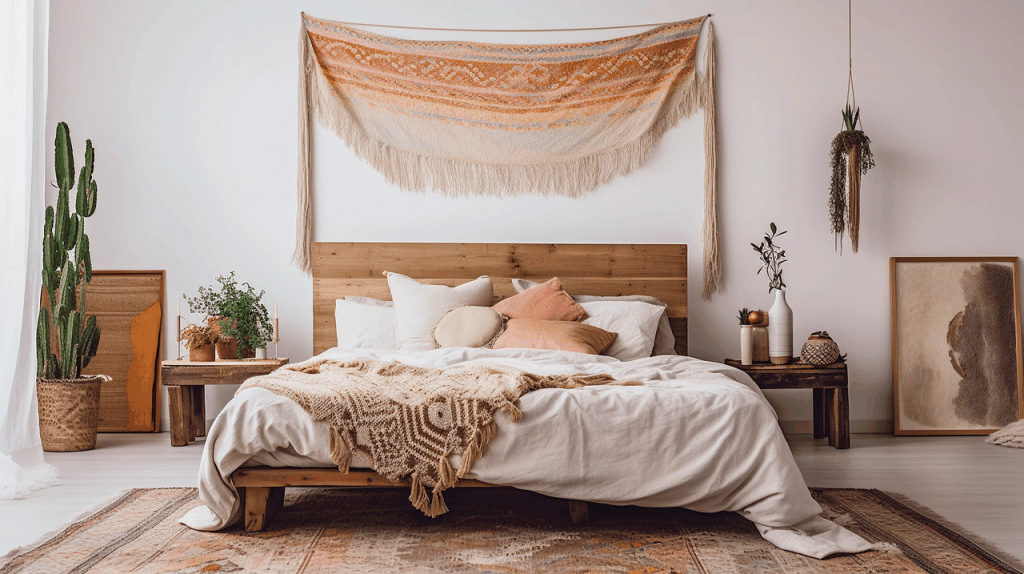 Characterised by individuality and creativity, Bohemian style, or 'Boho style' is an unconventional design that celebrates a free-spirited approach to individual style. A crucial element to achieving a Boho style is tapping into cultural diversity and drawing inspiration from various cultures, eras, and artistic expressions.
In this blog, we will delve into the world of Bohemian interior design and explore how you can incorporate lighting to create a balanced and harmonious Boho space.
The Foundations of Bohemian Style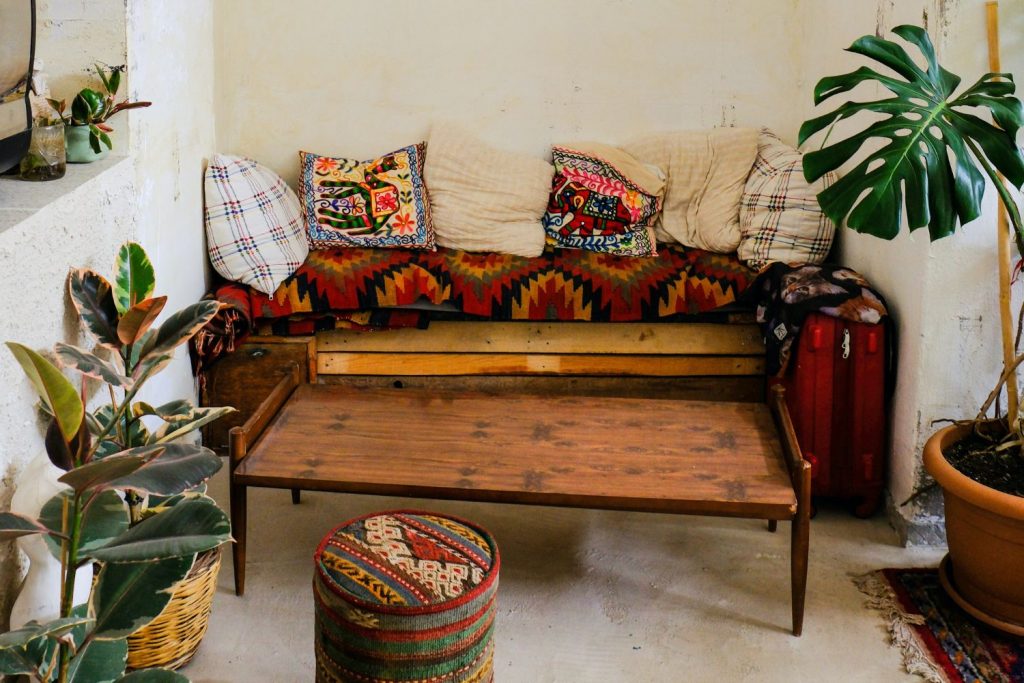 First, we will highlight what is at the core of Bohemian style interior design. While similar to a minimalist rustic interior by utilising natural materials such as wood, wicker, and wool, Bohemian style differs in the way that it uses 'thoughtful maximalism' as the core to its design.
By layering intricate and oftentimes heavy pattern in items such as cushions or rugs, Boho style captures a rich and diverse range of colours and materials, using many contrasting colours and textures to create a bold yet cohesive space. Ceramic tiling with rich, vibrant patterning adds a wonderful effect when paired with a muted paint palette of greens, blues, and neutral beige.
Wicker plant pots, shelves, and even chairs bring another texture that works beautifully with leather or suede. Macrame wall hangings add an element of artisan craftmanship that further defines Boho style and separates it from chic or minimalist spaces.
So, now that we understand more about the characteristics of Boho style, how can we incorporate lighting into this rich and diverse interior design?
Wicker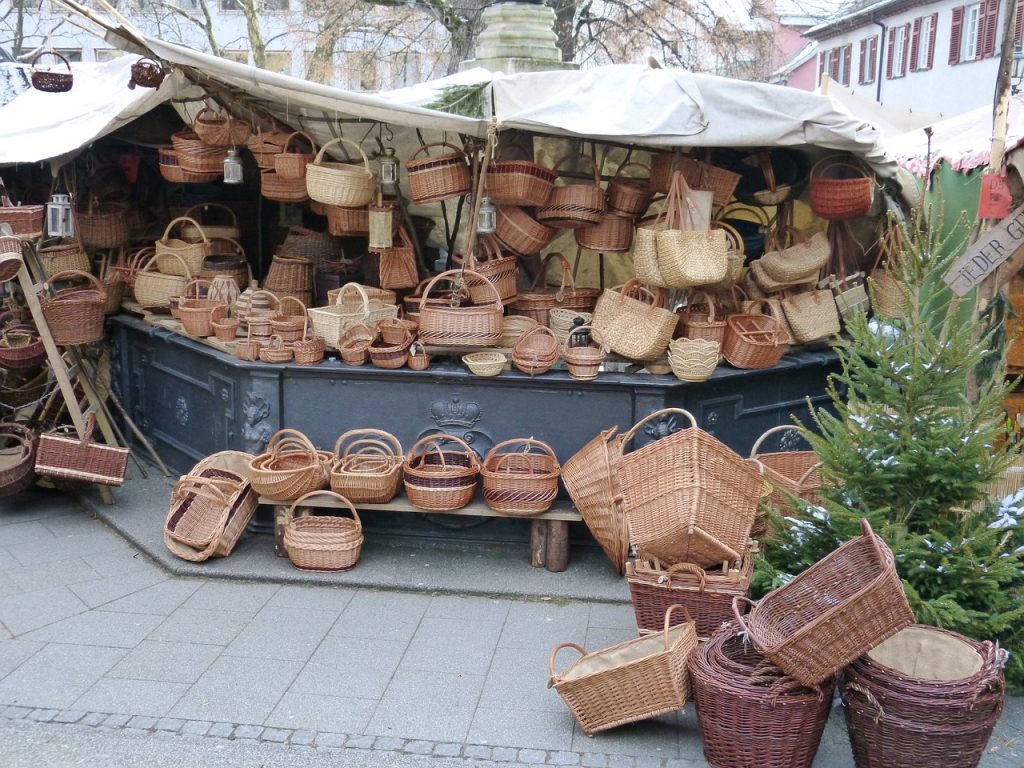 We've already touched on Wicker, and this is a great place to start when lighting a Bohemian styled home. Wicker the most popular material choice for boho lighting, it's a fabulously versatile material, and it's sustainable too! Wicker can be made into a variety of shapes and sizes with ease, and it can be easily dyed and painted, making it a great pick for Boho lighting.
Wood
In a similar stem, wood is a natural, versatile material that pairs perfectly with a Boho interior. A natural material that is able to easily be painted or left raw for a great natural alternative.
Macrame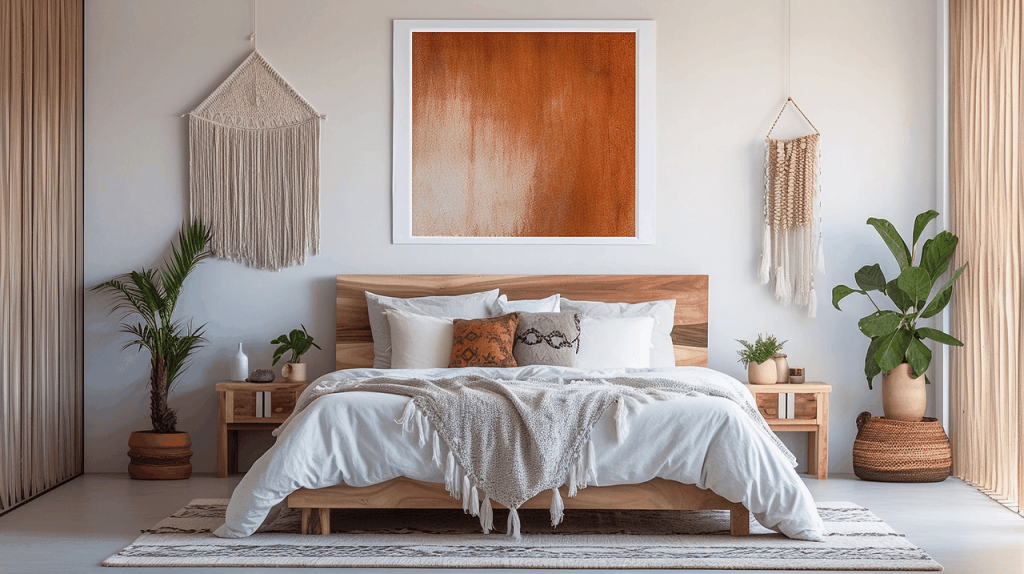 Macrame or cord lighting is a new and popular trend that perfectly suits a Boho interior. Made with knots and twists, and available in a wide variety of different colours, macrame shades offer a huge range of styles and colours for an ornate and layered Boho interior.
Glass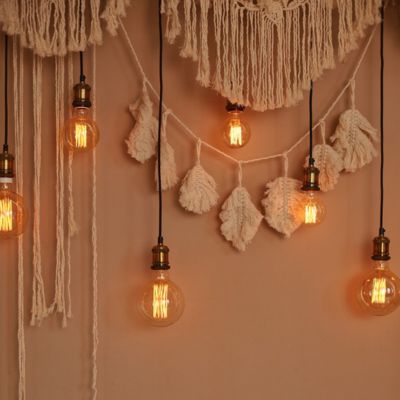 Glass shades and open bulbs are a perfect detail to add to a maximalist interior, providing an abundance of light output while providing a contrast in texture and material. This versatile material allows maximum light to flow around the room, but not only that, glass can be formed into many shapes, sizes, and textures, making this a wonderfully versatile choice for a Boho space
And don't feel limited to just one style of light. Boho style takes on a very eclectic approach and mixing and matching your lights is a great way to achieve this interior design. Combine different textures and colours to create a cohesive lighting scheme, and don't be afraid to experiment with different sizes or shapes.
Boho style embodies freedom and creativity, and by embracing hand-crafted textures, vibrant patterns, and natural materials, you can illuminate your home with a warm and inviting way that transforms your space into a world of artistic exploration and creative beauty.
[related_products is_auto_added="1"]