A Guide to Period Sockets and Switches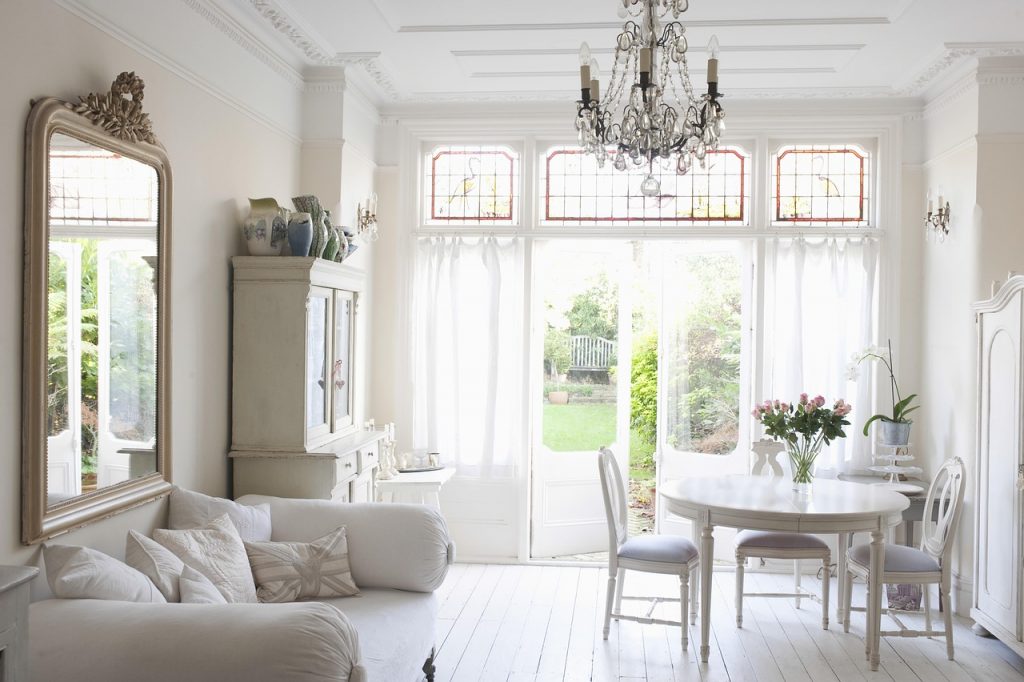 When it comes to interior design, attention to detail is key. Every aspect of a space, no matter how small, contributes to the overall aesthetic.
One often overlooked element is the choice of sockets and switches, which can result in a missed opportunity to enhance your homes unique style. Opting for period sockets and switches can add a touch of elegance and charm to any interior design scheme.
In this blog post, we will explore the beauty and functionality of period style sockets and switches, and how they can elevate your home's interior.
Defining Period Style
Period style is associated with the architectural and decorative expressions of a broad historical era, typically ranging from the Georgian period through to Art deco, with each span of time bringing its own unique charm and character.
Soft, muted colours, white painted wood, and rich, flocked textiles are all common features in period styles spanning the era, and it is down to personal taste whether you choose a cosier ambience with warmer, richer colours and textures versus a bright and spacious design that relies on lighter colours to bring vibrancy to the room.
When choosing period style assets, it's best to begin by considering the architectural design of your home and select designs that complement the overall theme. This attention to detail adds a touch of sophistication and authenticity to your interior.
Period Sockets and Switches Finishes
Period style sockets and switches are not simply one design. Depending on your interior there is a wide range of finishes to choose from, allowing you to find the perfect match for your design vision.
Pay attention to the overall colour palette, textures, and furnishings in your space, ensuring that the sockets and switches harmonize with the rest of the design elements. Use them as subtle accents or focal points, depending on your desired effect.
Brushed Brass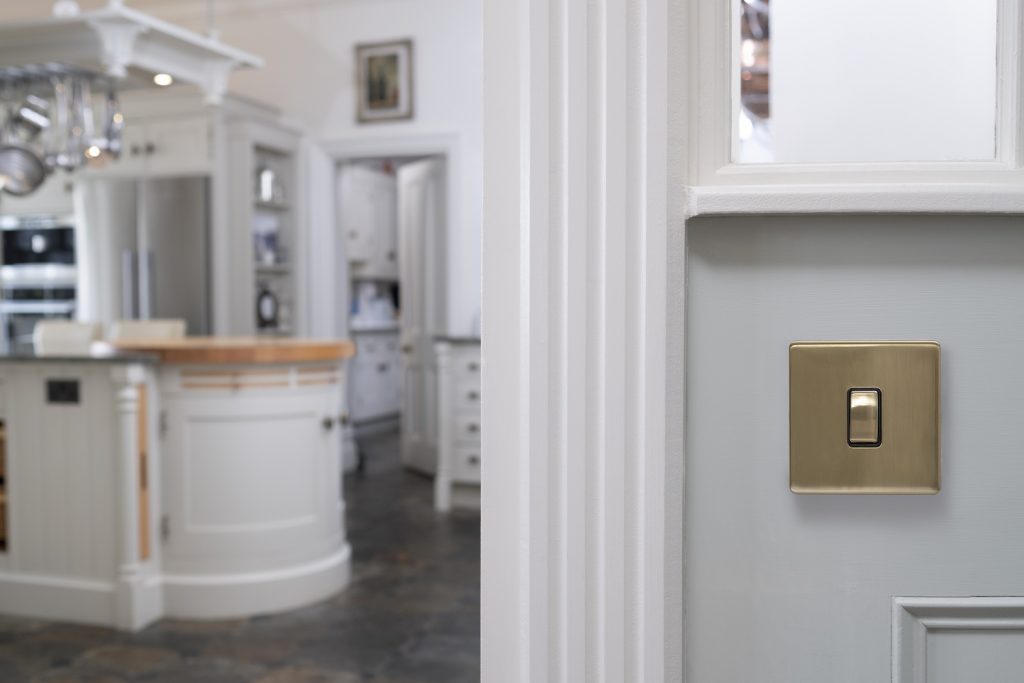 To complement a chic and luxurious interior, we recommend brushed brass. This classic choice pairs well with almost any wall colour, and offers a clean and bright touch, not to mention the brushed metal hides fingerprints particularly well!
Antique Brass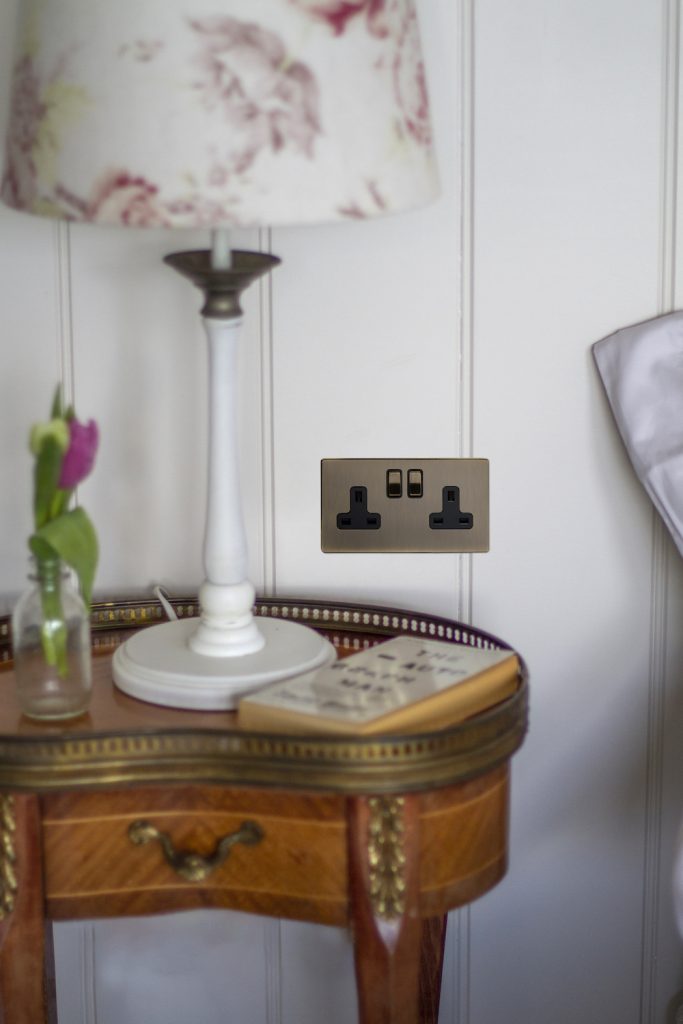 For a classic and elegant look, antique brass is a popular choice. This darker tone of metal works beautifully with rich interiors, blending seamlessly with dark woods and earthy wall colours. Not only is this brushed metal in a softer hue than its brighter counterpart, brushed brass, but it also does a fabulous job of hiding fingerprints.
Bronze Period Sockets and Switches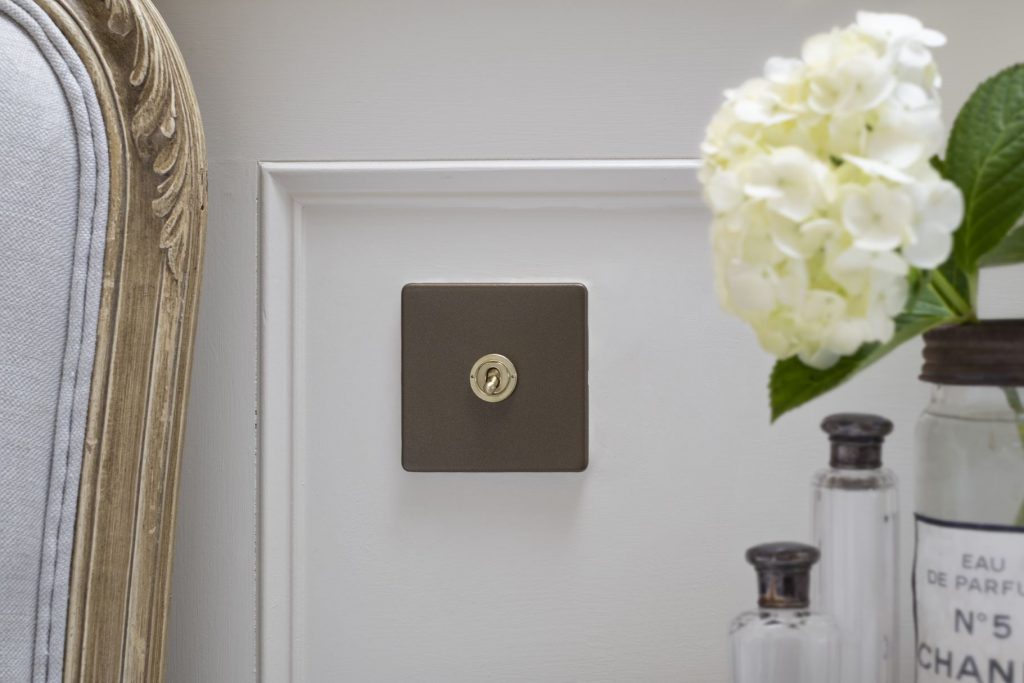 Bronze is popular choices, evoking a sense of elegance and luxury. Softer, and with an aged appearance, bronze is a wonderful addition that brings a real sense of authenticity to a period interior.
Antique Copper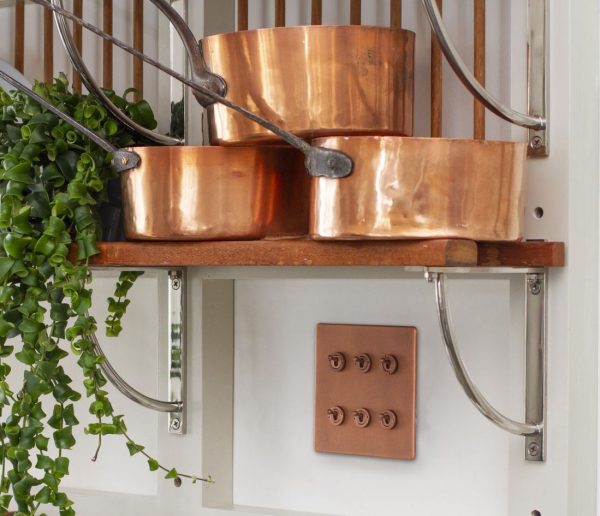 Bringing vibrancy and depth, Antique Copper emulates well-used copper pots and pans, adding a stunning dimension that will enhance any period kitchen or pantry.
Vintage Brass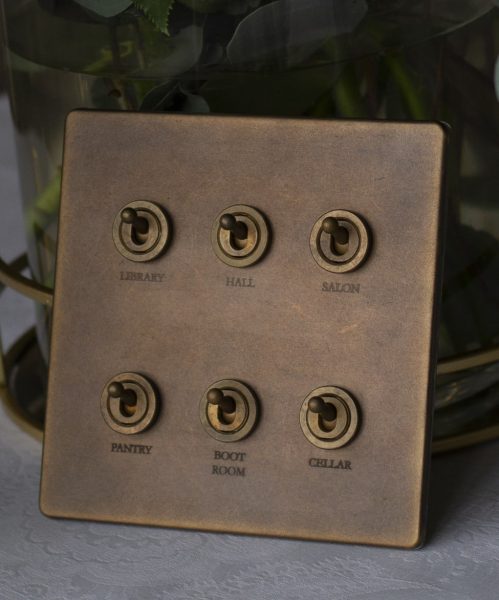 Vintage Brass is a dark and aged metal with a weathered patina transported through time from an authentic period home, a perfect choice for any period country house.
Old Brass Period Sockets and Switches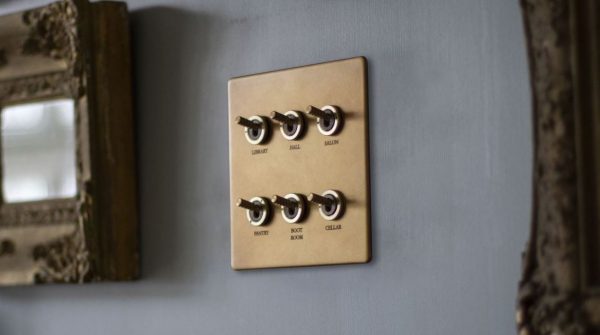 Boasting rich golden tones, the mature and well-worn patina of old brass brings time-worn warmth to spaces such as living rooms and bedrooms, pairing beautifully with rich patterns and colours.
Try mixing metals for an added touch of authenticity to these beautiful assets.
Toggles Vs Rocker Switches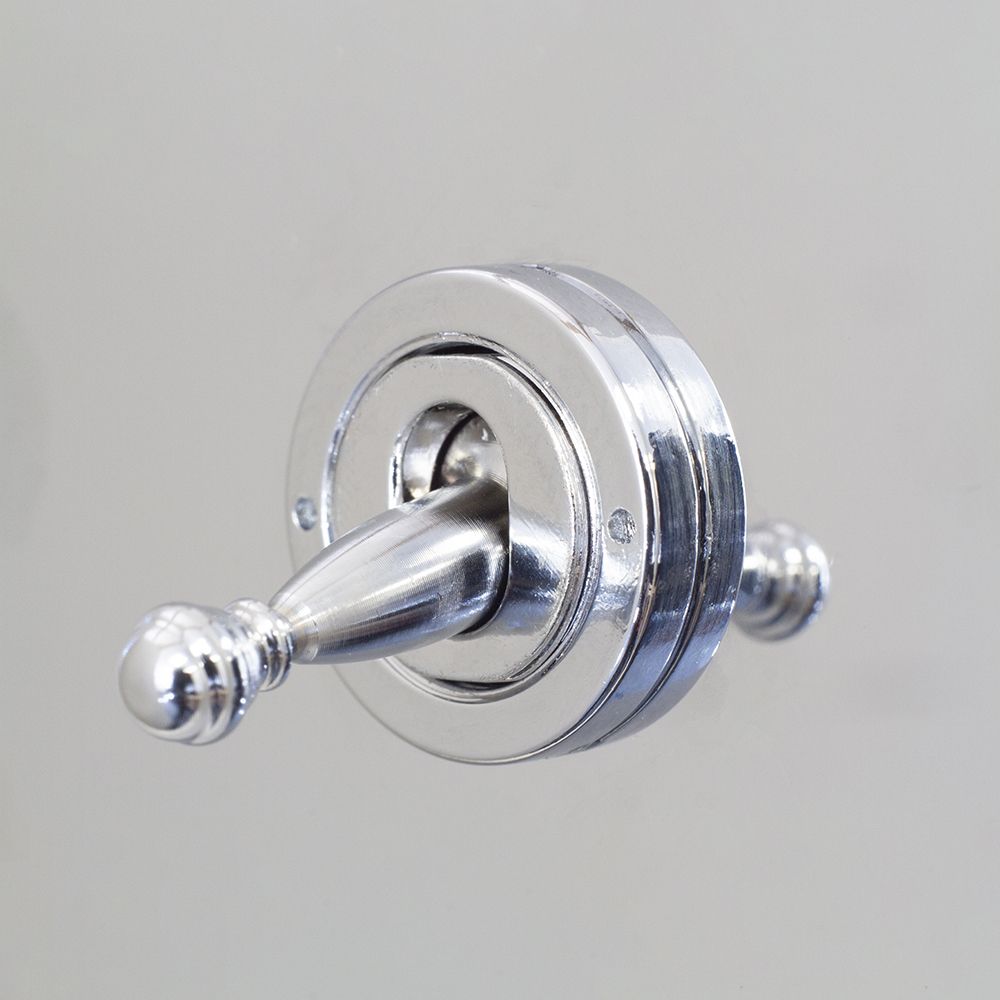 Period style toggles can elevate the overall aesthetic of your space. Removing the contemporary style of a rocker switch and replacing it with intricate detailing, such as knurled and turned styles such as a Victorian toggle aligns more closely with a period interior ensures a cohesive look throughout your space.
Incorporating period sockets and switches into your interior design is a small but impactful way to add character and elegance to your space. By paying attention to the design and finishes, you can seamlessly integrate these functional elements into your overall aesthetic.
Feeling inspired? Check out our wide variety of sockets and switches, and find your perfect addition today!
[related_products is_auto_added="1"]